Work Out With Makeup on Without Getting Acne
Work Out, Don't Break Out: Here's How to Wear Makeup Without Messing Up Your Skin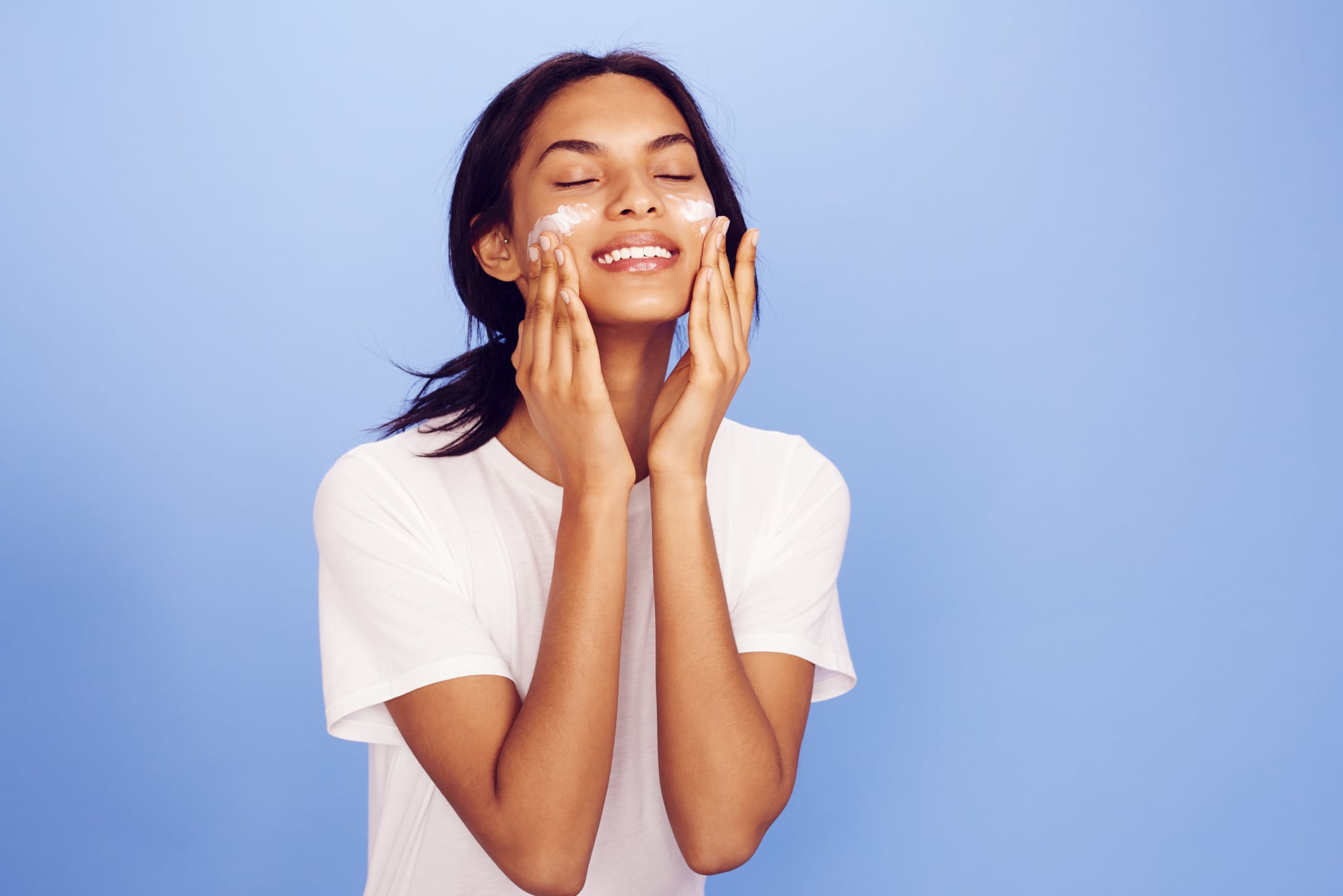 If you were ever going to try wearing a little makeup during a workout or exercise event, a Disney race is probably the best place to do so. While at Disneyland for the Tinker Bell Half-Marathon, I attended runDisney's Glamour Running Make-Up Clinic with Sephora, and talked to makeup artists Abi Mayfield and Angie Corona on how to get "the pixie dust flair" for race day without ending up with a face full of acne.
And these tips extend well beyond race day — if you're made up for work and hitting the gym at lunch time, or just need a confidence boost from a little extra coverage, we feel ya, girl! Don't let anyone makeup shame you if that's the way you like to sweat. Just remember to take care of your skin afterward.
Angie and Abi called this the "double-cleanse and mask" method. It takes a little extra work, but it's essential for maintaining clear, fresh skin and preventing breakouts. Here's how you do the three-step skincare routine that's imperative for glammed-up active girls. (Tip: ensure you do this as quickly as possible after your event or workout . . . and photos!).
Step 1: Wipe It Off
Phase one of your cleanse can be done with a wipe, some makeup remover, micellar water, or as Abi and Angi suggest, a cleansing oil.
Just remember, you're not done there! You might feel cleansed, but your skin needs a little extra TLC.
Step 2: Do Your Cleansing Routine
Abi and Angi recommend using your normal or gentle cleanser, or an acne-targeting cleanser if you're usually prone to breakouts. They also recommended using a Clarisonic or brush, as it "leaves your skin six times cleaner." After you scrub it up, use your favorite toner, follow up with a serum, and use a moisturiser if you're feeling dry.
Step 3: Mask It Up
Grab a sheet mask — they suggested one that is "detoxing and nourishing." You've just put your skin through a lot, with makeup, lots of sweat, maybe even some sunshine, and then your scrub-down, so it's time for a little self-care for your face. Need some suggestions? POPSUGAR Beauty rounded up the best sheet masks of 2017 (so far!), so you can choose your favorite from great steals to splurge-worthy treats for your skin.