Zoe Marshall's Endometriosis Personal Story
The Untraditional Treatment That Helped My Endometriosis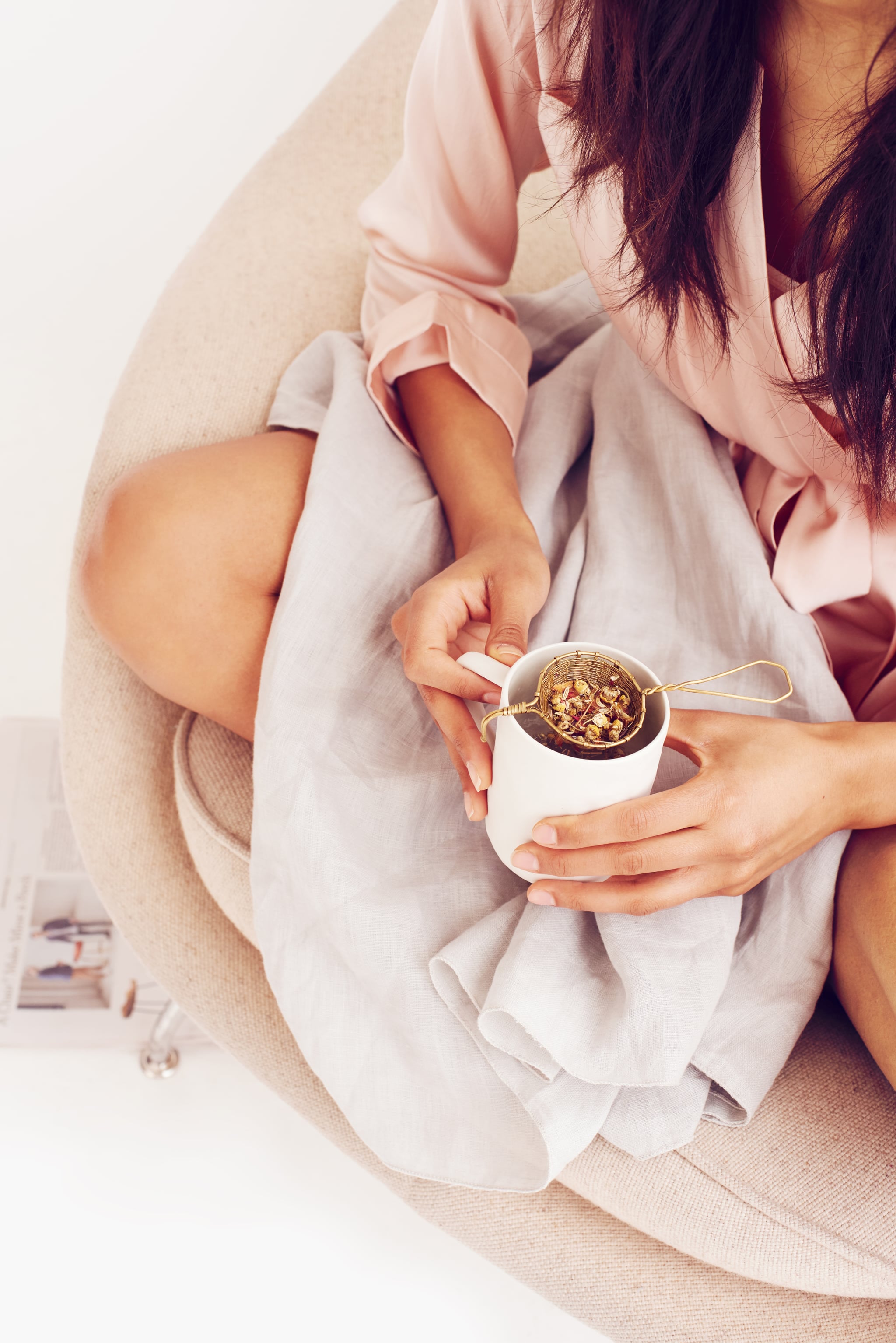 Zoe Marshall, co-host of Nova's Meet the Marshalls, reveals her struggle with endometriosis led her to Traditional Chinese Medicine.
Editor's Note: While this helped Zoe, please consult your regular doctor before pursuing this path.
I've had endometriosis for as long as I can remember. It was just horrific pain and heaps and heaps of blood that got worse in my late 20's. The pain was so bad that it would wake me from my sleep and I had to rely on Panadeine Forte and Endone to ease the pain. I would black out, and the size of the blood clots would scared me.
I've had two removals. One in 2013 by a gynaecologist who didn't specialise in endometriosis — big mistake. He burnt the endo away (a common removal but not the best option for me) and it grew back within six months.
My second removal was February 2016 it was excised (cut out). I had learnt a lot about endometriosis through suffering from it and knew it was creeping back. I tried to put the operation off because they are hard to recover from, not to mention expensive. But it was the last black out that scared me the most. I fell in the bathroom and I had to cancel work. I was debilitated and fed up. I researched the best specialists and then did the only rational thing I know . . . I asked my psychic to help me decide which doctor I should see. She had personal experience with the doctor who did my second removal, so my decision to see him was a coincidence and not a psychic decision in the end.
It has taken me almost a year to heal. It sounds dramatic but even though the pain had lessened I was losing so much blood, I was a zombie two weeks out of every month. I was still scared, my body wasn't coping every month, and every month I wondered, "Will this affect me having a baby?"
A month ago I met with Dr. Liu — he's famous for treating Malcolm Turnbull and also having success helping a 50-year-old woman fall pregnant. So naturally I wanted to see if he could help me.
Dr. Liu uses Traditional Chinese Medicine to help his patients live to 100. I was adamant I wouldn't commit to a full-time plan especially if it included herbs. I've tried to help my endometriosis with Chinese herbs before and have had enough to last me a lifetime. After meeting with him I not only experienced cupping and acupuncture but I had signed up for the program. How did that happen?
I had a meltdown. In the car park on the phone to my husband. You see, the first stage of the program has you eating nothing but Chinese herbs, boiled water and black tea.
My social life, the chance to meet new friends in a new city we just moved to and romantic date nights had vanished. For at least a fortnight anyway.
The fasting and detox period was the hardest mental challenge I've ever experienced. According to Dr. Liu, your body no longer needs energy to digest so all the cells rally to clean and heal parts of your body that haven't ever fully healed. This is called resurfacing. And it's a physical and emotional rollercoaster.
My experience was a horrific mix of intense nausea, migraines, endometriosis pain, I even grieved my mum who passed away 10 years ago. I had nightmares of old trauma and awful people. Each awful moment releasing something toxic my body was holding.
I was broken. Not even hungry. I just felt like I had been dragged through all the sh*tty experiences in my life and then just as fast as it came it had gone. I had peace. I finally realised this whole test is mental. If I could conquer this part of me I could do anything!
I felt empowered by the radical action I was taking for my body and my health. When in the world are you given an opportunity so terrifying and you actually do it?
The downside: I lost a lot of weight, really quick, which freaked me out. My version of a beautiful woman is curvy and voluptuous. My hips and ass were gone — I was so sad.
But I did have energy again. In fact my skin and body felt incredible. All my senses were so heightened. I felt like I was reborn. The doctor assured me that my body is smart, the weight my body needs would naturally add to my frame over the next few weeks. I would get my bum back. *Praise Jesus*.
It's a big call but I used this program to help my endometriosis and to fall pregnant, which will be safe to try in three months. I've just experienced my first period and it's the first "normal" period I've ever experienced. I wish I had known about this sooner.
This program is not for the faint-hearted. It's for the desperate and committed. I'm on the other side and I have to say it's by far the best thing I've ever done for my body.
For more information on endometriosis visit Endometriosis Australia.