Abbie Chatfield Talks About Mental Health and Medication
Abbie Chatfield Encourages Her Fans to Seek Help With Their Mental Health: "It Will Make Your Life So Much Better"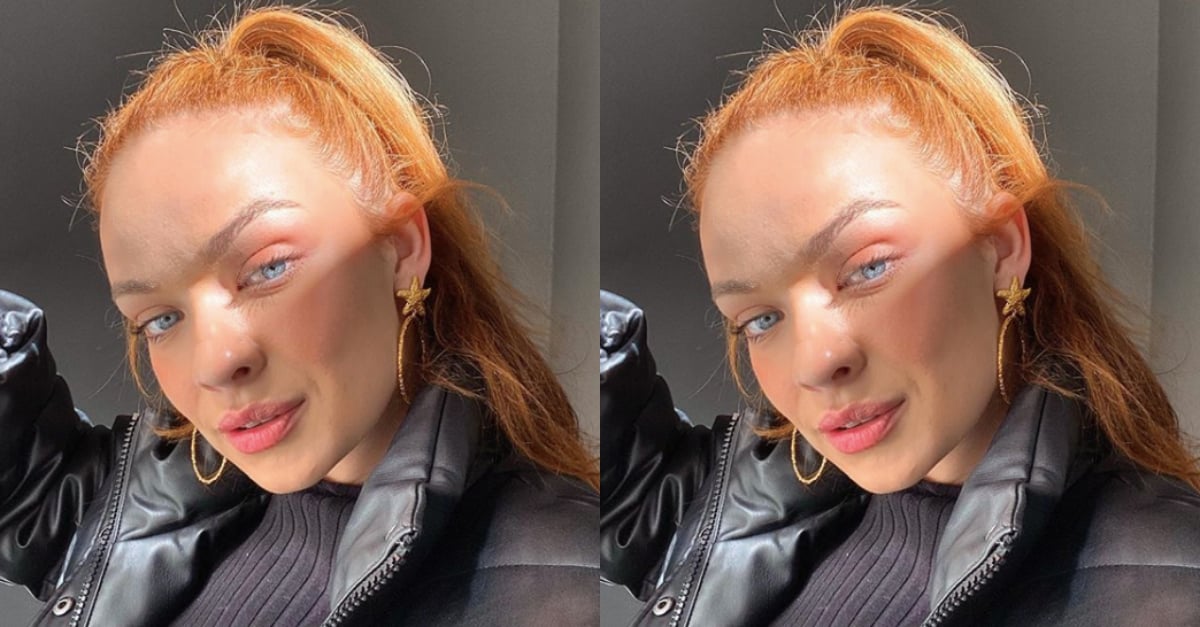 Abbie Chatfield has opened up in her latest episode of her podcast, It's a Lot, about her mental health and use of antidepressants, and has encouraged her fans to seek help if they're struggling.
The Bachie star, who has recently been candid about her experience of cyberbullying, described her five weeks on Lexapro as "incredible". "My mindset has almost completely changed," she said. While she acknowledged that she still has negative emotions, and still "feels sh*t" when things in her life go wrong, she now feels better equipped to cope with those feelings.
Abbie explained that, thanks to medication, she now has "this barrier to not go into this dark hole and obsess over negative emotions", including grief and rejection, and "over things that aren't beneficial to me". She gushed that she was feeling energised and motivated, even as she admitted to suffering side effects like vivid dreams and difficulty orgasming — something she is working on and puts down to a "self-fulfilling prophecy".
On her own journey to this point, she reflected: "I always thought that being kind of bad was normal. I always thought that having repetitive negative thoughts almost every day was normal."
She would tell people that she was "fine", "numb" to her mental health needs. "I was fully prepared to just go coasting through life," she continued, sad, depressed and anxious, or even just feeling flat, and like "everything's a bit pointless".
"I just want to remind anyone who's listening that if you're feeling like you aren't great, you deserve to be feeling great. If you have had a sustained amount of time where you feel like you're a bit dull, I really want to encourage you to go to your GP and a psychologist . . . And try to see what you can do to get better.
"I honestly have never felt this happy," Abbie concluded, choking up. "And it's so f*cking insane that just taking a pill every day can make you feel normal, and I'm like, Is this how everyone else feels?"
Abbie admitted that the solution for everyone may not be antidepressants, as it was for her, but that she was trying to help people to explore their mental health options and talk about a difficult subject.
"I just want to remind you guys that if you feel a little bit off all the time and you can't remember the last time that you felt ecstatically happy, then please go and talk to someone because it will make your life so much better."
It's a really important conversation to be opening up on a still relatively taboo subject, and we're so grateful that Abbie is here doing it so eloquently and with such empathy. Let's all strive to be more in touch with and honest about our mental health!
If you aren't feeling great and you need to talk to someone, remember: you are not alone. There are people just on the other side of the phone waiting to speak to you — just call Lifeline on 13 11 14 or Beyond Blue on 1300 22 4636.