Banana and Blueberry Buttermilk Pancake Recipe
Prepare to Drool Over This Delicious Banana and Blueberry Buttermilk Pancake Recipe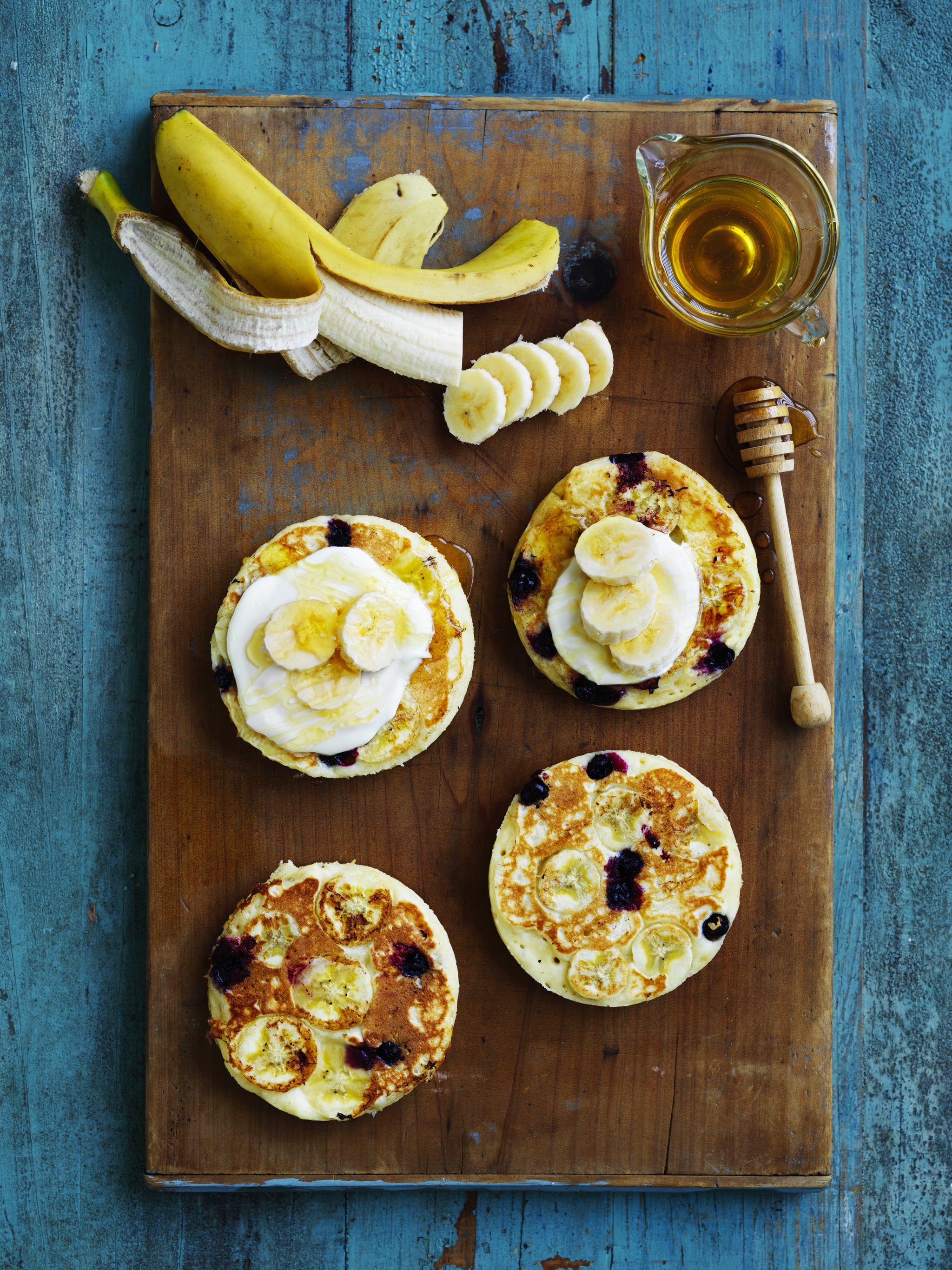 If you're looking for a delicious excuse to run a little late to work in the morning, or even call in sick (we won't tell), look not further than these delicious banana and blueberry buttermilk pancakes.
The perfect way to use up your ripest bananas and treat yourself.
Banana and Blueberry Buttermilk Pancakes
Australian Bananas
Ingredients
2 1/2 cups of plain flour
1 1/2 tablespoons of baking powder
1/4 cup of caster sugar
1/4 teaspoon of crushed salt flakes
600ml of buttermilk
1 egg, beaten
2 tsp vanilla extract
60g butter, melted (plus extra for greasing)
4 Cavendish bananas
125g blueberries
Thick greek yoghurt, extra banana and honey to serve
Directions
Sift the flour and baking powder together into a large bowl. Stir in the sugar and salt.
Combine the buttermilk, egg, vanilla extract and melted butter in a jug. Pour into the dry ingredients and stir gently until combined.
Set the batter aside for 5 minutes.
Heat a large non-stick frying pan over medium heat. Brush base with extra melted butter.
Grease 3 x 11cm ring moulds with spray oil and place into the pan.
Fill each ring mould with a 1/3 cup of the batter and spread evenly in the moulds.
Press a few blueberries into each pancake then top with a few slices of banana.
Cook pancakes for 4 minutes or until the underside is golden and the top surface forms bubbles. Carefully remove the ring mould.
Turn the pancakes over and cook a further 3-4 minutes or until golden and cooked through. Remove to a board. Repeat with remaining batter, berries and bananas.
Serve warm topped with yoghurt, banana and a drizzle of honey.
Tip: Buttermilk is low-fat and makes light fluffy pancakes. If you don't have buttermilk you can make your own by adding 1 tablespoon freshly squeezed lemon juice to 250ml (1 cup) full cream milk.
Information
Category

Breakfast/Brunch

Yield

Serves 12

Prep Time

20 minutes

Cook Time

25 minutes

Total Time

44 minutes, 59 seconds