Billie Eilish Reveals She Almost Took Her Life at 16
Billie Eilish Shares That She Almost Took Her Own Life Before She Turned 17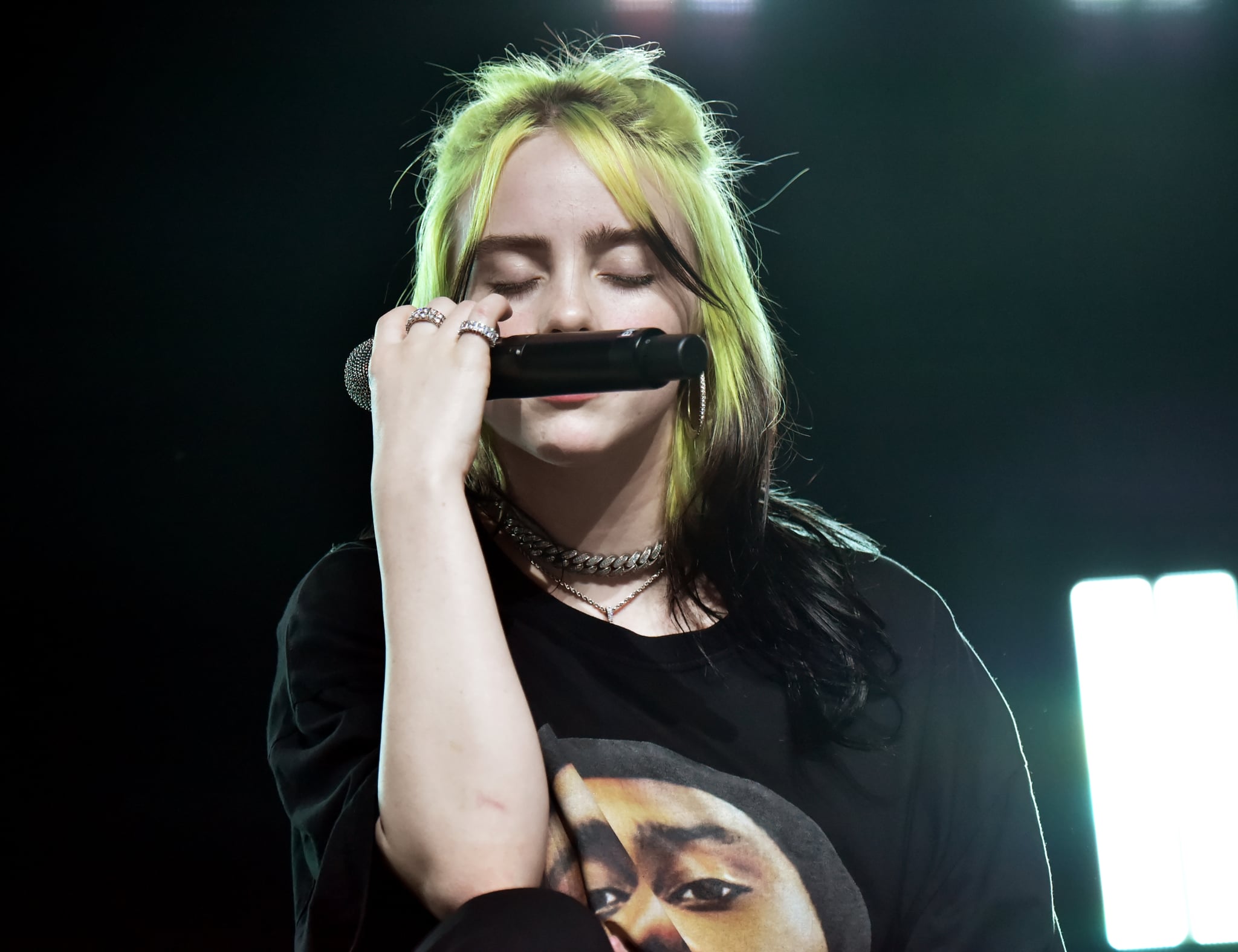 Billie Eilish told Rolling Stone in 2019 that she believes she started struggling with depression back when she was 13. It stemmed from a hip injury that caused her to give up dance, and she spiraled into a hole where she felt like she "deserved to be in pain." This, she said, was her self-harming phase.
Now, in a CBS Grammy special that aired on Jan. 23, Billie revealed to host Gayle King that she used to hide self-inflicted cuts on her arms, and she will oftentimes reach out to fans who she sees are struggling, too. "I just grab them by the shoulders, and I'm like, 'Please take care of yourself, and be good to yourself, and be nice to yourself . . . don't take that extra step and hurt yourself further.'" The musician then revealed that she had thoughts of taking her own life in 2018.
Billie recalled, "I was so unhappy last year. I was so unhappy, and I was so, like, joyless." The pressures of fame had deemed to be overwhelming, and she felt lonely and isolated due to a shrinking group of close friends. She admitted, "I don't want to be too dark, but I genuinely didn't think I would make it to 17." When Gayle asked if Billie thought she would "do something to herself" at the time, Billie responded saying that, yes, she thought she might have.
"I think about this one time," Billie explained. "I was in Berlin, and I was alone in my hotel, and I remember there was a window right there, and . . . God . . . I remember crying because I was thinking about how the way that I was gonna die was I was gonna do it." She alludes to this in the song "Bury a Friend" with the repeated phrase, "I wanna end me."
Gayle went on to ask Billie what pulled her away from that desire to end her life, to which the singer replied, "My mom." Maggie Baird, Billie's mother, said that she began scaling down her daughter's professional commitments on tour, and she and Billie's father would regularly follow up with Billie on whether she wanted to continue doing shows. And, Billie still did because, Maggie said, the fans and the music kept her going.
With therapy and support from her loved ones, Billie got better. Now 18, she is a big proponent of speaking out when you're struggling with your mental health. In fact, she partnered with the powerful campaign Seize the Awkward last year. It's a suicide prevention program from the Ad Council in partnership with The Jed Foundation and the American Foundation for Suicide Prevention. In a video she shot for the campaign, Billie talks about the importance of lending a hand to those who need it most. You can be there in person to check in or simply send a message.
"It's been like that for me," Billie said. "There have been certain people that have texted me right when I needed to be texted, saying that they loved me and that they were thinking about me. And it really means a lot."
If you aren't feeling great and you need to talk to someone, remember: you are not alone. There are people just on the other side of the phone waiting to speak to you — just call Lifeline on 13 11 14 or BeyondBlue on 1300 22 4636.