Channel Seven's 2000 Sydney Olympics TV Special Details
Channel Seven to Re-Play the 2000 Sydney Olympic Games So Light Your Torches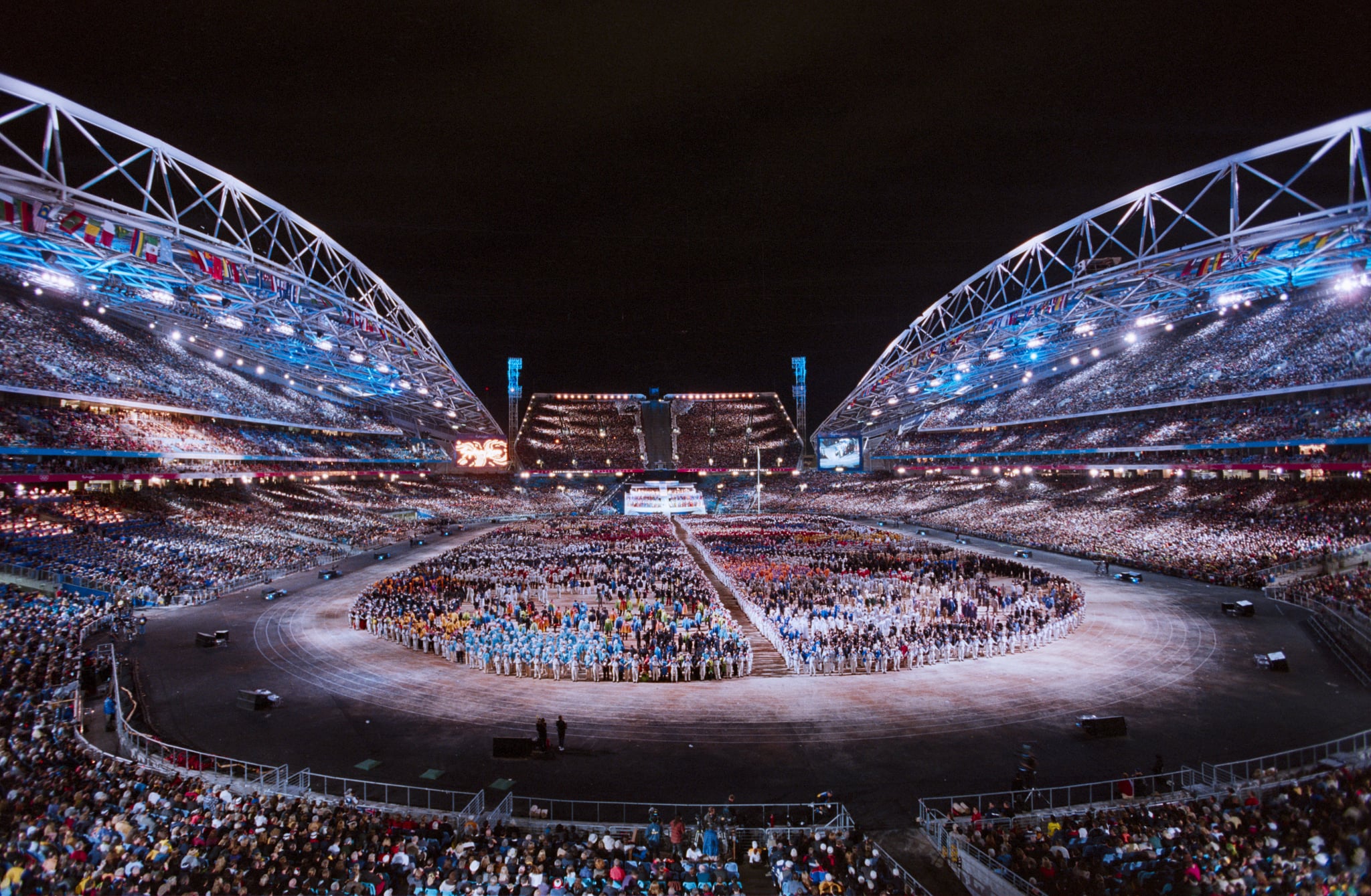 To get Australians excited for the 2021 Tokyo Olympic and Paralympic Games, which were postponed earlier this year, Channel Seven has announced a two-part TV special where fans can rediscover all the unforgettable moments from the 2000 Sydney Olympics and, for the first time, hear the inside secrets behind the night's spectacular successes and near-disasters.
Seven will air The Opening Ceremony of the Olympic Games Sydney 2000 Uncovered, on Wednesday, July 29 (just days after the one-year countdown to Tokyo), which features newly filmed interviews with the stars of the opening night, Vanessa Amorosi, James Morrison, Human Nature, Adam Garcia, Djakapurra Munyarryun and Nikki Webster.
Following that, on Wednesday, August 5, a two-hour special on the Olympic Games Sydney 2000 Moments that Moved Us, will allow fans to relive the extraordinary two weeks of competition where Australia won 58 medals — 16 gold, 25 silver and 17 bronze — and finished fourth on the medal table.
Hosted by Sunrise's Mark Beretta and Seven's Olympic Games experts, Bruce McAvaney, Johanna Griggs, Mark Beretta, Dennis Cometti, Pat Welsh, Lord Sebastian Coe, Tamsyn Manou and Raelene Boyle, the second part of the series will also revisit the Games of the XXVII Olympiad and catch up with some of the athletes who captivated the nation.
Head of Olympics and Commonwealth Games Seven West Media Andy Kay commented: "As one of only five countries that have competed at every Olympiad since 1896, the Olympic Games is deeply etched into Australia's sporting DNA. That was never more evident than in Sydney 2000. For those who were there and the many more who watched on Seven, the memories of Australia's greatest ever sporting moment will always remain. And with Tokyo 2020 now just one year away, what better time to relive the magic of Sydney – and to look forward to the next exciting chapter in our rich Olympic history."
Chief Revenue Officer and Director of Olympics Kurt Burnette added, "These moments are etched into Australian minds forever. We've seen research prove nostalgia has played a big role in the Australian psyche through COVID-19 and lockdown.
"We will use these great moments of the past to remind Australia of the good times, the pride and inspiration all of which can come again. Those elements have never been more relevant, to importantly then propel and project forward to Tokyo. To create anticipation and a sense of pride of what is to come. Culminating in a celebration on-air across Sunrise, 7NEWS, The Morning Show and our AFL coverage — with more celebration to come in September for the 20-year anniversary of Sydney 2000."
The Games of the XXXII Olympiad are scheduled to run from July 23 to August 8 next year.