How to Drink More Mindfully
Just in Time For the Weekend — Expert Tips For Mindful Drinking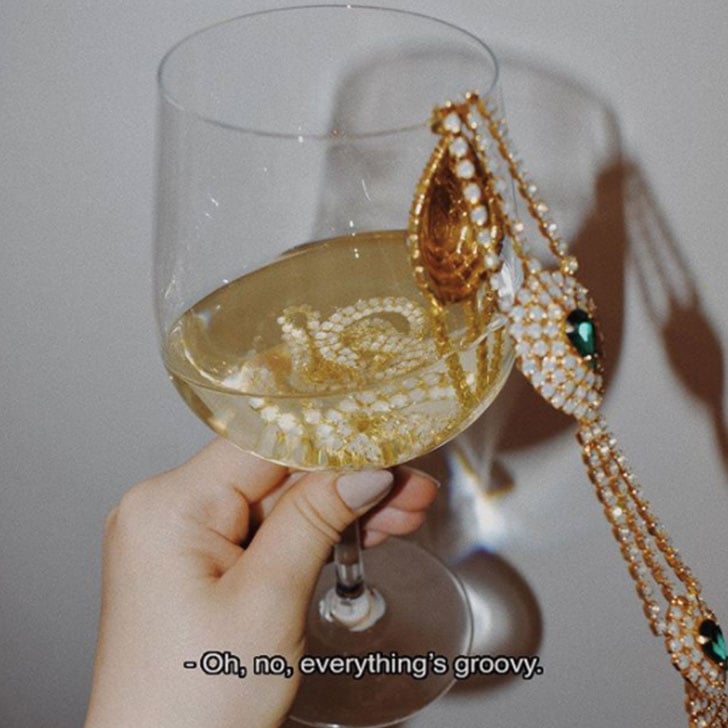 There are a few reasons I'm a little nervous about emerging from isolation: 1) I feel like I've forgotten how to socialise. 2) I'm not sure I'm ready to face my Winter wardrobe (jeans? What are those?!) And 3) My body is not ready for all the 'catch up drinks' that are starting to populate my social calendar.
Thankfully, isolation has seemingly birthed a new trend, mindful drinking (I guess we needed something to reign us in after the first few weeks of iso). Mindful drinking is all about making healthier, more conscious decisions when it comes to consuming alcohol, think: limiting your number of drinks, choosing to drink low-calorie, low-alcohol cocktails and mid-strength beers and wines. To help us on our new mindful drinking journey, we spoke to Jacob's Creek Wine Ambassador, Kristy Farrell to get her top tips on how to drink more mindfully now that restrictions are easing.
Side note: I really should have asked her how she became a Wine Ambassador, that sounds like something I was born to be.
Like All Good Things, it's About Moderation
If you're anything like me, moderation is often only possible once I've performed some serious mental gymnastics. Not reaching for that fifth slice of delicious pizza or that third glass of wine is hard, but I'm told it's something that comes a lot easier once you've formed healthy habits. When it comes to mindful drinking, moderation is key, says Kristy. "Many of us treat ourselves to a mid-week wine, but it's important to keep moderation in mind." She recommends opting for a light wine like Jacob's Creek Better by Half Range. "They're just 5.5% ABV (alcohol by volume) so it's perfect for when you want to moderate your alcohol intake and your calories" — it's only 36 calories per 100ml.
Take in the Taste
Correct me if I'm wrong here, but I feel like the appreciation of a good drop comes with age. There's a real turning point in your young adult life where you stop drinking to get drunk and start drinking because you actually enjoy the taste of good wine. Which Kristy agree's is another way to drink more mindfully, "Often we drink without thinking about the different characteristics the wine has to offer. Mindful drinking can mean taking the time to appreciate the flavours of your wine and to really enjoy the taste." Especially if it's paired with a delicious meal. Instead of just grabbing a random bottle of wine from the shelf (or if you're like me, the one with the cool label or witty name), do some research about the origin of the wine, the flavours and what you should be pairing it with so that you can really enjoy the entire experience . . . and look fancy at your next dinner party.
Think About Why You're Drinking
While it's important to drink consciously (and responsibly) on all occasions says Kristy, if you're keen to adopt a mindful approach to drinking you'll need to start consciously thinking about why you're drinking and how much you want to consume before you crack the bottle. Sometimes you might want to limit your alcohol consumption to special occasions or become more selective when it comes to your choice of alcohol. Kristy recommends choosing your wine based on the occasion, if you're out for brunch with friends consider a light wine or low ABV beverage. If you know you're in for a long catch up with a friend over dinner consider sharing a bottle of wine instead of going by the glass so that you have a choice throughout the evening to switch to water before opting for a second bottle.