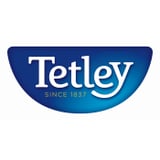 POPSUGAR Australia has partnered with Tetley Tea to help keep you hydrated this Summer.
It's time for a vibe check — how has the second half of your 2020 been? Whether you're still trying to find balance or you are feeling settled and stable, adding a few small improvements to your daily routine could make a world of difference. And wouldn't it be nice to see out the rest of the year feeling genuinely good?
Try one of these quick, simple and budget-friendly ideas to bring some fresh energy to your day-to-day, and keep you feeling your very best.
Even the most optimised routine could use a refresh!