How to Manage Anxiety About Returning to Normal COVID-19
An Expert Explains Why You May Be Feeling Anxious About Returning to Normal Life Post-Pandemic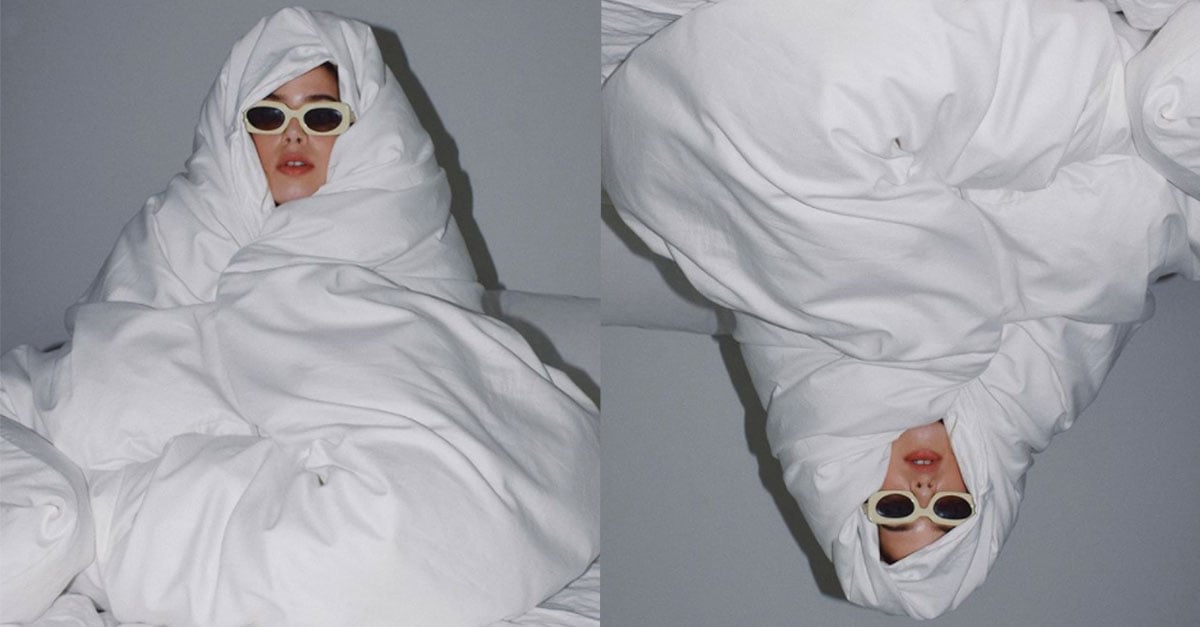 For many of us, isolation has been a real rollercoaster. In the beginning, the idea of working from home sounded like fun, but as the days and weeks blended together and restrictions were enforced we started to get anxious. Once we worked through the anxiousness we began to adapt, get comfortable and form new routines. Now, as restrictions start to ease and normal life is looming, we're moving back towards an anxious state of mind.
To learn how to best manage this particular form of anxiety, POPSUGAR Australia spoke to R U OK? Ambassador and Director of Psychological Services, Centre for Corporate Health, Rachel Clements, who reassures us it's OK to feel nervous about returning to our regular lives, and how best to manage conversations surrounding it.
POPSUGAR Australia: Self isolation has caused a lot of individuals anxiety, especially at the beginning. Now as restrictions are easing, there seems to be a collective anxiety around socialising again. Why does the thought of returning to our normal lives, which is what we've all been craving, now a key stressor?
Rachel: I like to describe what we have been experiencing through our phases of our wellbeing model, which runs through six phases. The main phases are: Fear and Anxiety, Burnout and Languishing and Acceptance and Thriving.
We actually go through this twice! First, when we transitioned into our 'Temporary Normal', and now, as we transition into our 'New Normal'. The first phase, Anxiety and Fear is when we are living from a high stress response and our bodies are constantly in fight or flight mode. As we transition into our new normal, we start to experience this fear and anxiety response, similar to when we were entering our temporary normal. This is because our body knows that there is still a threat out there, and that there is still something in our way.
We have likely developed a pretty comfortable routine in our temporary normal, and we like this structure. I like to describe this using our 4 C's of psychological wellbeing of (control, comfort, confidence and competence). We have a sense of control over our routine, it is comfortable and we feel confident and competent in this routine for getting our work done and also reaching our personal goals. However, now, we have to change again — with this change, comes the fear and anxiety again, and our body is putting us into this fight or flight response, trying to protect us and give us energy to rise to the new challenge.
It is also important to note that you can experience two emotions at once. You may be looking forward to getting out, building connections again and engaging in activities you once enjoyed. At the same time, you may also be experiencing fear around contracting the virus, the health of your family and how you develop a new routine. We are not used to having two such polar opposite emotions at once!
PS: Friends (and myself) have been joking that we forget how to socialise as a way of masking nervousness about having to socialise in these new, restricted ways — is it normal to feel anxious about being around people again after being isolated for so long?
Rachel: Yes, it is completely normal! We have developed different ways of socialising over the past couple of months, using technology and our phones more. We might be feeling that our relationships have also changed. We may not have had the same level of depth in some of our relationships as we previously did. For other relationships, they may be stronger, as we are being more effortful and conscious in building these connections.
We are also now used to communicating virtually, and it is harder to read body language and reactions when we communicate this way, compared to face to face. Right now, it is easy to mask how you are feeling and how you are travelling when you are remote. So while it is normal to feel anxious initially, as we get back into those face to face relationships and connections, it will be fine.
PS: Do you have any tips for managing conversations with friends who don't have the same anxieties around hanging out that others might?
Rachel: If you are anxious about starting to socialise face to face, and are not yet ready, that is ok! Know that you don't have to give reasons or excuses as to why, just preface what you are feeling. A little script to start off might be: "I really want to see you and can't wait to spend quality time together. However, I hope you understand but I'm still not feeling quite comfortable with this right now. Why don't we catch up virtually?"
If you are on the receiving end of this conversation, know how to respond and accept their choices. Don't probe them on the "why's". Also, if you are catching up face to face with friends, still include them and don't leave this friend feeling isolated.
PS: A lot of people are nervous about returning to the office. Do you have any tips for managing social anxiety as we return to the workplace? How can we manage uncomfortable conversations with managers?
Rachel: Try to remember that the transition from working remotely to being back in the office will be more self-paced and gradual than the rapid change we experienced at the beginning of COVID-19. It will be a gradual process over time, building up how many staff members are back at once. Your workplace may even do shifts to have more of a gradual exposure. This should help to minimise the social anxiety you feel. If you can, find someone you trust to be your "Return to Work Buddy".
Speaking with your manager doesn't need to be an uncomfortable conversation. Hopefully, they have already reached out to you to have this conversation. Chat to them about what your needs are, and what works for you within your individual circumstances. Ask your manager for some short-term solutions and flexibility moving forward. Whilst also proving to your manager that you can do your job successfully at home and they can trust you doing this.
You can say something like: "I would really like to talk to you about a few things on my mind about returning to working in the office and would like your assistance. I am really keen to come back and enjoy my job. I also understand that coming back is good for the business. I am just trying to balance work demands with a comfortable return to the office."
PS: Having more time in isolation has led us to form new habits — working out at home, cooking more often etc. — how can we maintain these healthy lifestyle changes once we have to return to work?
Rachel: Take some time to reflect on what has worked well for you during COVID-19 and how you can try and maintain this balance. What routines worked for you and how can you take some of these forward and incorporate them into your new normal? This may include sharing the load at home with your partner more than in your old normal. Or you might choose to have a slower life as a result!
You may be given an opportunity to work differently. Have a conversation with your manager about possibly work flexibility at times. It might be easy to build in time for your new routine as you may not be commuting as much or travelling as much for work.