Leah Itsines Peanut Butter Protein Ball Recipe
Leah Itsines' Peanut Butter Protein Ball Recipe Proves the Perfect Healthy Snack Does Exist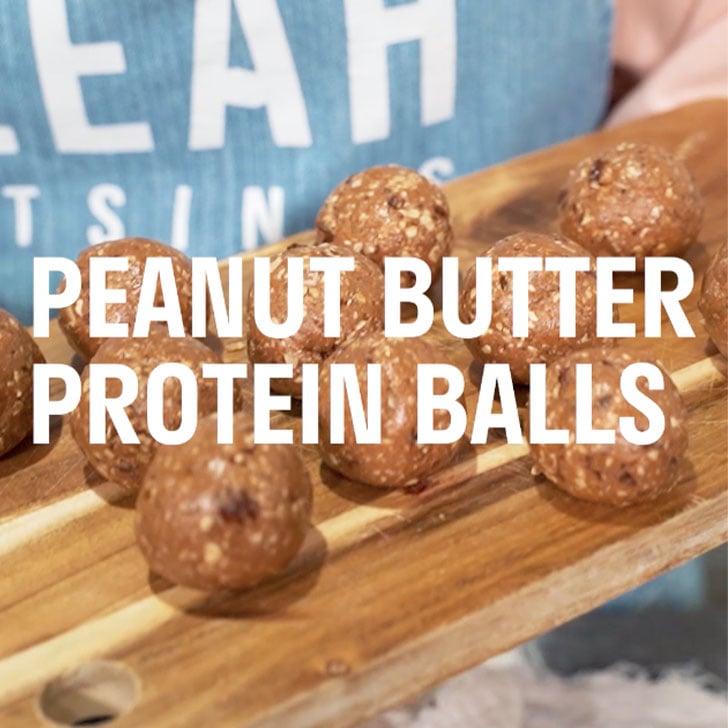 Following the success of her first BARE guide and inspired by her own weight loss journey, Leah Itsines is launching a new guide, BARE Lean.
BARE Lean is designed to place users in an energy deficit (i.e. burning more energy than they consume) with over 120 recipes that include crowd favourites like burgers, pasta and pizza, each one is individually tailored to be healthy portions. The program also includes educational resources, customisable shopping lists and meal planners, interactive progress and accountability trackers, online support, and 30 exclusive workouts.
To celebrate the launch, Leah has shared her peanut butter protein ball recipe with POPSUGAR Australia so we can get a little taste of what to expect from her new BARE Lean Program.
Scroll for the recipe and watch Leah's tutorial here.
Peanut Butter Protein Balls
Leah Itsines BARE Lean Plan
Notes
This recipe serves 5 so you could make 10 large balls and have 2 at a time or you could make 15 smaller balls and have 3 at a time.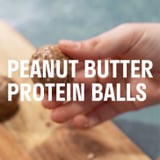 Ingredients
30g vanilla or neutral protein powder
100g peanut butter
60ml honey
100g instant oats
1 tablespoon cacao powder
6 Medjool dates, pitted and soaked
1 tablespoon coconut oil, melted
Directions
In a food processor, blend together all the ingredients.

Portion the mixture into tablespoon quantities and roll into balls.

Place the balls on a tray and refrigerate until set

.

If you're not going to eat all of the protein balls straight away or within a few days you can always freeze these in an airtight container for up to a month and defrost as needed.
Information
Yield

Serves 5 (makes 10 balls, 2 balls is 1 serve)

Total Time

14 minutes, 59 seconds
Image Source: Leah Itsines