Lola Berry's Career Journey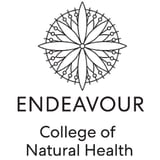 POPSUGAR Australia has partnered with Endeavour College of Natural Health to inspire you to pursue your dreams.
Lola Berry is a well-known name in the Australian health space. A passionate nutritionist, yogi and author — Lola is one of those people with an insatiable hunger for knowledge and self-development. Far from your average nutritionist, she's known for her authenticity and fearlessness when it comes to speaking her mind. While she's a strong advocate for pursuing your passions, the road to success wasn't a straight one and Lola isn't afraid to admit that her love of nutrition wasn't always clear cut.
Back in her early career days, she worked as a DJ and lived off a diet of lamingtons and Caramello Koalas. While it sounds delicious, it definitely wasn't sustainable and Lola soon realised that she needed to make a change. Once she felt the benefits of a lifestyle change firsthand, there was no looking back. After discovering her passion for health and nutrition, she decided it was a path she needed to pursue. Over the course of her career, she's carved out a special place for herself in the wellness community — but it took a lot of hard work to get there.