Nike's Guided Runs With Headspace
If You Run to Clear Your Head, Nike's Guided Runs With Headspace Are the Perfect Companion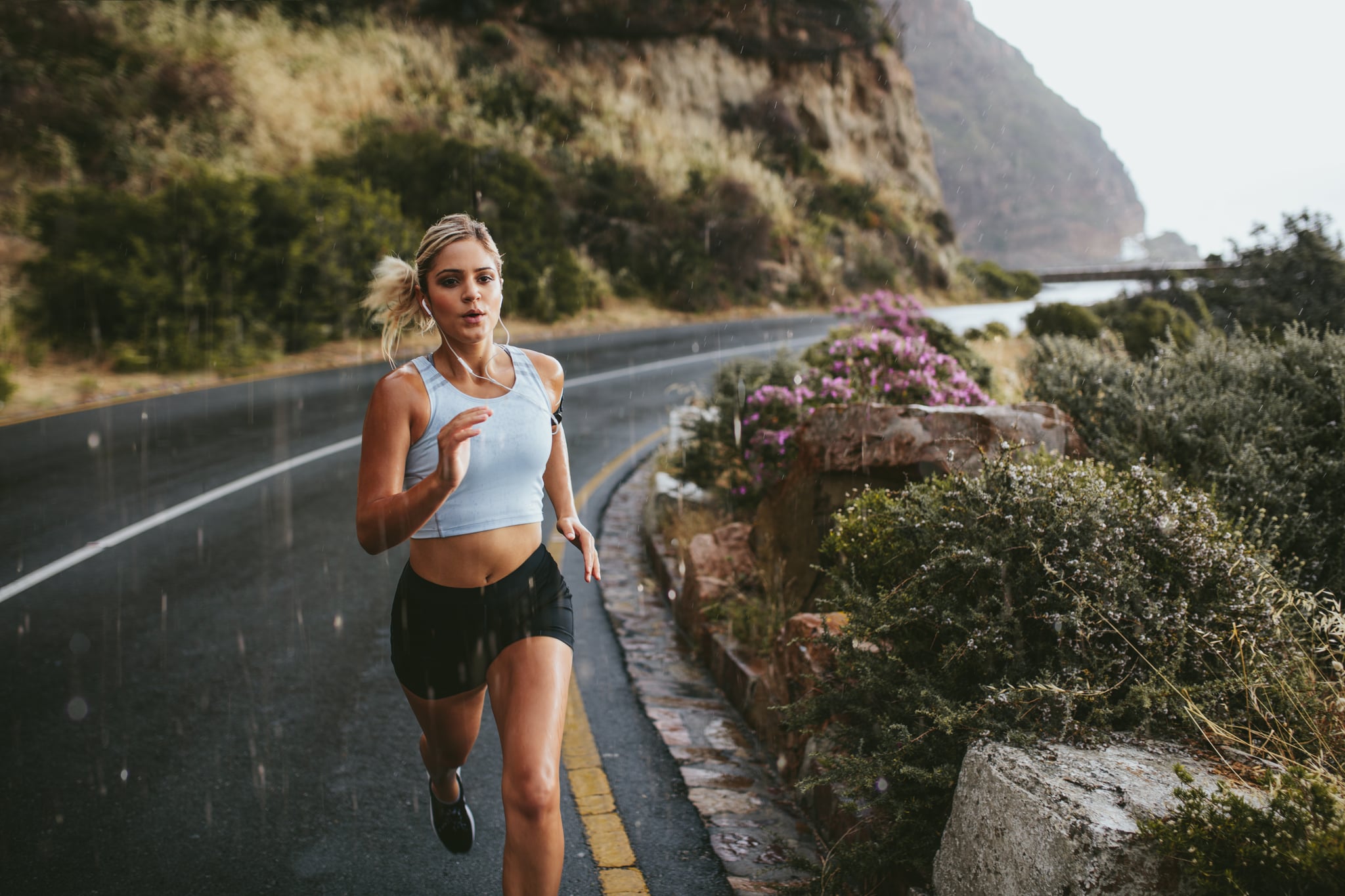 Ever since I was in high school, I've used movement as a way of processing my emotions and metabolising the world around me. To this day, running is still my go-to way of silencing the chatter in my head. For me, there's something meditative (and distracting) about your breathing becoming rhythmic and matching your stride. The minute it all begins to flow, my mind becomes clearer and my perspective shifts.
Lately, I've found myself struggling more than usual to switch off the head noise. That was until I discovered the guided meditation runs on the Nike Run Club app by Nike and Headspace. Recently, I started training with Nike's Head Run Coach, Lydia O'Donnell, and these guided meditation runs are a part of my program. After my first one, Breaking Through Barrier, I was hooked. I was in such a good headspace that I kept running for another 30 minutes after the track had ended.
There are currently 15 Headspace guided meditations for running that you can try out. Simply go to the 'Guided Runs' tab in the app and scroll to the 'Mindful Running Pack'. There, you can explore a variety of runs to help to alleviate stress and anxiety, as well as hype you up and motivate you to finish better than when you started.
Below, are my favourite meditation runs from the app that'll combat any kind of head noise you might be looking to tune out.
Breaking Through Barriers
Run time: 31 minutes + 1 minute cool down.
Good for: Those challenging days where you feeling like you're being blocked at every turn and you just need a breakthrough, both physically and mentally.
Not Motivated Run
Run time: 25 minutes
Good for: The name says it all. Those days when you just can't find the motivation do to anything productive. Getting outside and completing this 25 minute run will help you find you that motivation again.
Running on Empty
Run time: 32 minutes
Good for: The days when you feel like you're running on empty and you don't know how to refill your cup. This run will leave you feeling relaxed, renewed and re-energised.
Stress-Free Run
Run time: 25 minutes
Good for: Those stressful days when you really need to clear your head. This guided run gives you a different perspective on stress and how you can deal with it better.
You can download the Nike Run Club app for Free for iOS and Android.