Outdoor Activity Ideas
8 Outdoor Activities 'Cause You're Bored in the House and You're in the House Bored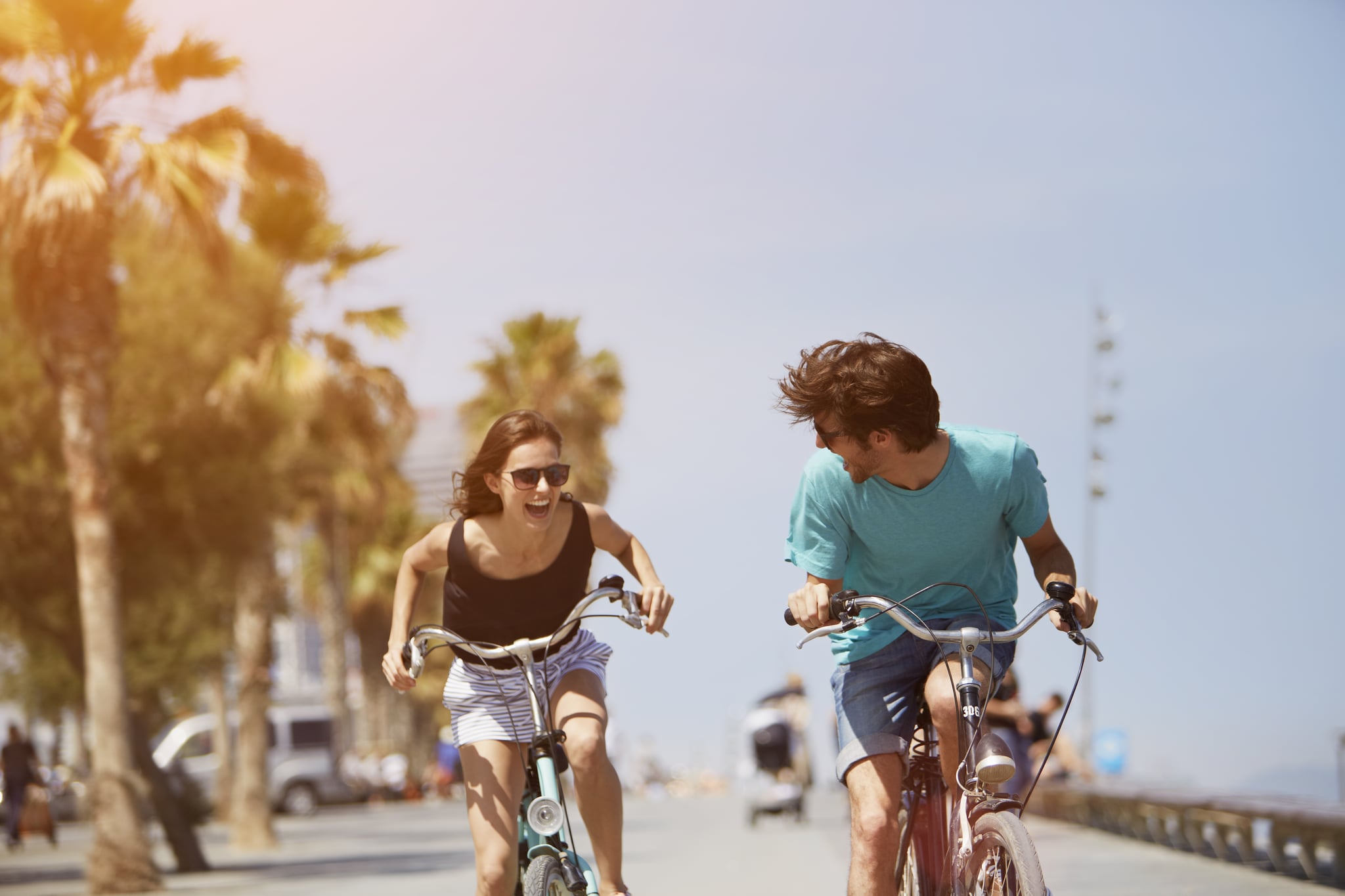 As restrictions ease across Australia this weekend, we're getting pretty excited about finally being able to see people in the flesh. Phase one means that most states are allowing small groups of five-10 people to gather outdoors (as long as everyone is practicing social distancing), so we decided to think up a bunch of fun outdoor activities that you can do with friends to make the most of this time.
Below is our running list of all the activities to help you plan your next sunny day, morning, afternoon — we'll take whatever we can get these days tbh — with friends. Just be sure to check your local restrictions before venturing too far from home. And please, follow social distancing rules.
1. Hikes / Nature Walks
It's likely you've already been pounding the pavement during your government approved daily exercise but why not grab five friends and head for the hills (or coast line). If you live near hiking trails or coastal walks — and they're still open — it's the perfect way to spend a sunny day with friends. Pack a lunch, take a picnic rug and you can make a day out of it.
2. Plant a Vegetable Patch
Why not take up a new hobby and plant a veggie patch? Or even better, get involved in your local community garden. Gardening is a super relaxing and rewarding activity, especially if you start growing your own produce to supply fresh cooking materials for all those recipes you've learnt in iso. Plus, you might pick up a thing or two to help keep your indoor plants alive.
3. Play a Sport
Now that you can hangout outdoors with groups of five-10 you have enough bodies to toss a ball or kick a footy. Spend the day outdoors doing a little incidental exercise and indulging in some healthy competition. Who knows you might see a doggo or two and that's always a day-maker.
4. Run Your Own Workout Session
Take all those indoor workouts you've been mastering into the outdoors and add some friends. Meet at a park, oval or even some local stairs and put each other through your paces. Reward yourselves with a nice socially distanced, takeaway coffee post-workout.
5. Go on a Bike Ride
If you're anything like me you probably haven't ridden a bike in quite a while, however that old saying "It's like riding a bike" is a saying for a reason so why not get back on the horse, err bike. Grab some pals and go for a ride around your neighbourhood or local park, you might re-discover a love for bike riding.

6. Go Kayaking or SUPing
While it might be getting a little too chilly to actually go for a swim, you could always try going for a stand up paddle board or kayak instead since both don't actually require you to get wet. It's a relaxing way to get in some exercise, a solid dose of vitamin D and spend some quality time with friends.
7. Have a Picnic
This one is my personal favourite, have a potluck picnic! Everyone brings a delicious dish and some beverages to share while you catch up with friends. Bring a card game or a footy and really make an afternoon out of it.
8. Go Camping . . . Kinda
This one might sound a little crazy but crazy times call for crazy activities, no? I'm not suggesting you give up a perfectly good bed to sleep on the ground if you don't want to, but there are some aspects of camping that could make for a fun afternoon with friends. If you're lucky enough to have a fireplace, fire pit or bucket, why not have some friends over and light the fire. Have a few drinks, play some card games, hell, even roast a few marshmallows. The point is to enjoy each other's company and the outdoors.