Proper Running Sneakers Alleviated My Aches and Pains
Getting Fitted For a Proper Workout Sneaker Changed My Running Experience
As POPSUGAR editors, we independently select and write about stuff we love and think you'll like too. POPSUGAR has affiliate and advertising partnerships so we get revenue from sharing this content and from your purchase.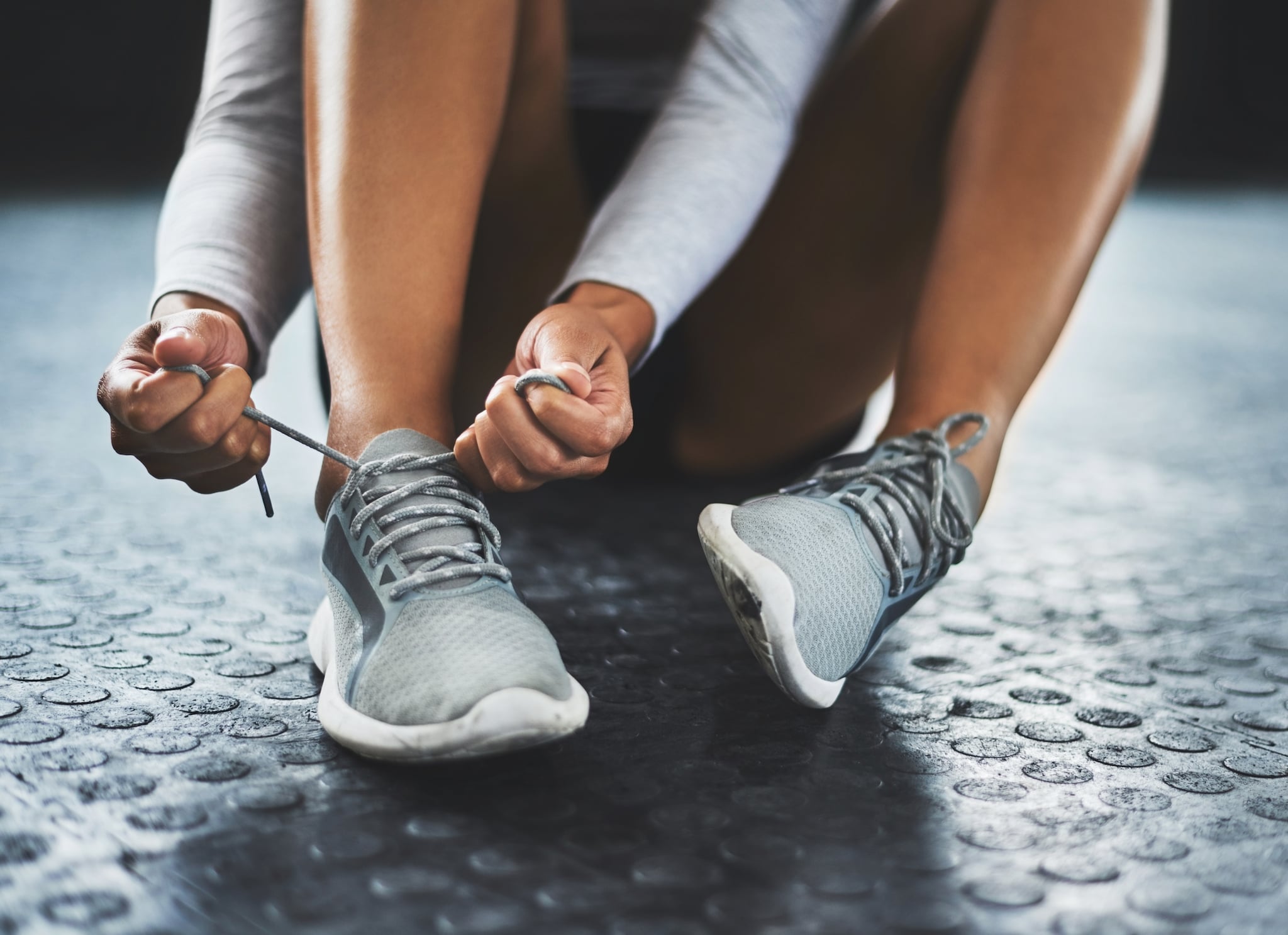 I've always taken a vanity-first approach to buying sneakers. Without conducting any research, I'd walk into the It shoe store, pick out the cutest pair, and purchase them strictly based on their styling potential.
After shooting pains in my knees and shins began wreaking havoc on my runs, I started to question my method. This discomfort, which I blamed on my trendy, all-white kicks (which were a half-size too small, by the way), started to discourage me from working out altogether.
After venting about my pain, my mom recommended I check out HOKA ONE ONE shoes, claiming they helped alleviate some of her own leg and foot pain while exercising. So I decided to reach out to Ben Rosario, a HOKA ONE ONE athlete, professional runner, and coach, for a much-needed lesson on sneaker science.
As a PSA to other actives in a similar situation, I'm happy to let you in on Rosario's three essential tips for running shoe shopping.
Know When to Replace Your Sneakers
Pay attention to the gradual breakdown of your sneaker's "support and cushion," Rosario said. He noted that worn-out shoes can produce a long list of injuries, from Achilles rubbing and blisters to added stress on the body, which can lead to more serious injuries.
Knowing when to replace your sneakers depends on mileage and terrain. "Grass and pavement are going to be way more gentle on a shoe as opposed to a rocky trail, which will wear the bottom quicker," Rosario explained. Everyone's workouts differ, which is why Rosario doesn't recommend a specific mileage for swapping out your shoes. However, some experts believe between 250 and 400 miles is a good baseline to follow.
Try Before You Buy
Since every foot is different, Rosario said it's crucial to see what is comfortable firsthand. Performance sneakers are often made from different technology based on foot shape and gate. (HOKA ONE ONE's J-Frame sneakers, for example, are designed to combat overpronation, when your foot rolls inward when you run, thanks to supportive firm density foam on the medial side all the way to the front of the shoe.) That's why getting evaluated and fitted by an in-store professional is a great free resource.
Know Your Terrain
When running on dirt with a technical trail (rocks, tree roots, etc.), Rosario prefers a sneaker with high-traction rubber and lugs, like HOKA ONE ONE's Torrent ($120), that keep the feet grounded. A softer, lighter sneaker is Rosario's best bet for gliding easily on a road or bike path run — he recommends HOKA ONE ONE's Clifton 6 ($130), which I personally use to alleviate shin and knee pain while on the treadmill.