Sam Wood's Tips For Staying Fit and Healthy At Home
Sam Wood Shares 7 Tips on How to Stay Fit and Healthy While WFH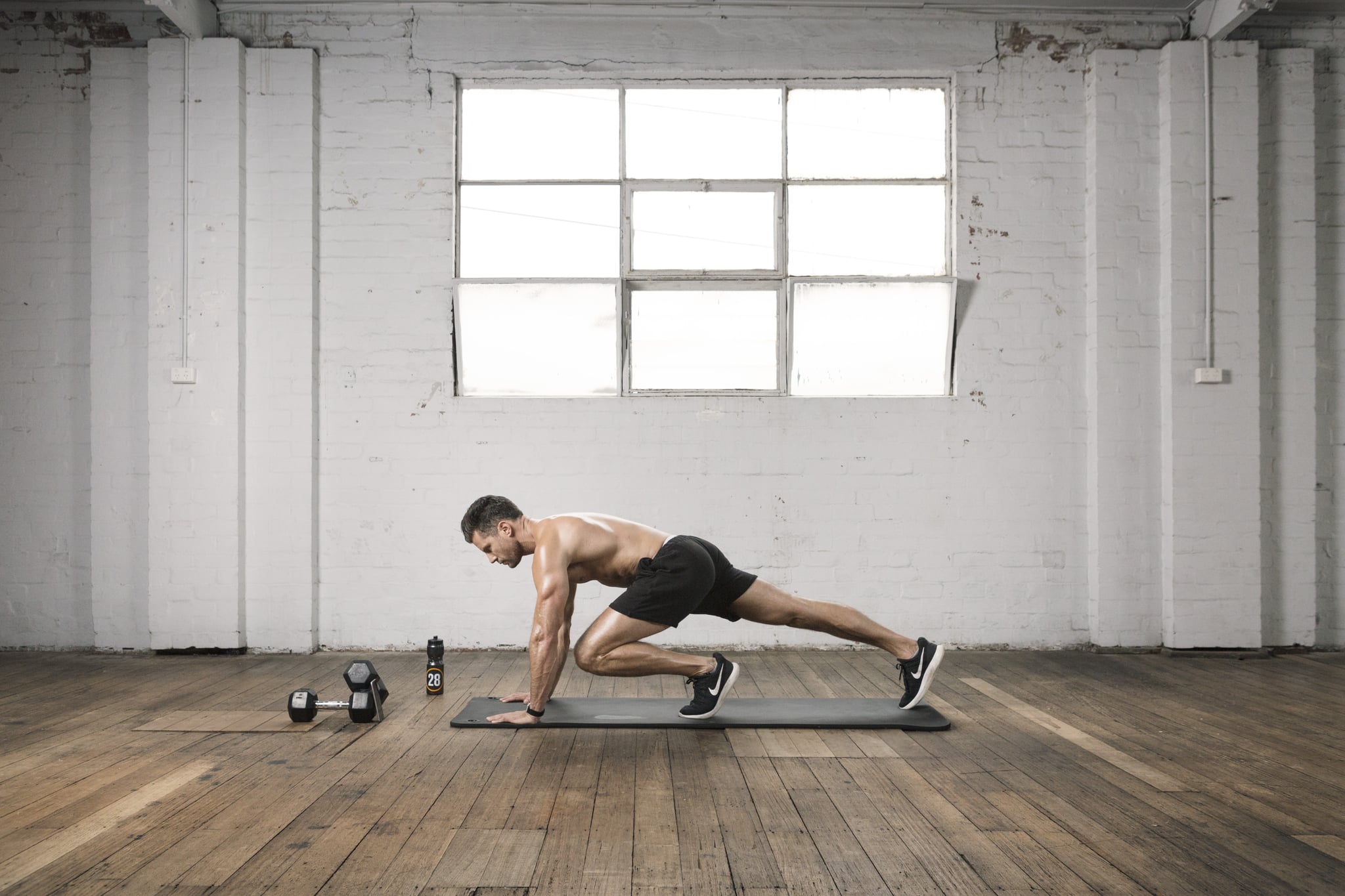 As the coronavirus (COVID-19) outbreak continues, we're being urged to stay in-doors and avoid public places, which doesn't sound too bad. . . for the first few days. But after a little while working from home and being cooped up in-doors can take its toll both mentally and physically.
That said, we decided to hit up Personal Trainer, Sam Wood, to get his top tips for staying fit and healthy while you're stuck at home.
1. Eat Well
"We should never underestimate the role our diet plays in our immune function," says Wood. "There has never been a better time to 'eat the rainbow' and reduce our intake of processed sugars and refined carbs in order to support our immune system."
2. Prioritise Sleep
To give our bodies the best chance of fighting off illness, Sam recommends we should be aim to get at least 7 hours of quality sleep per night, "getting enough sleep is vital to our health. When we sleep our immune system releases cytokines, proteins that target inflammation and infection."
3. Reduce Stress
"I know times are testing. We're unsettled, many of us are out of routine and we're dealing with the unknown. In times like this, we need to focus on controlling the controllable and doing our best not to get overwhelmed by things outside of our control," says Wood. "Our bodies are far better equipped to fight sickness if they are not under stress. I know that with what's going on, this is easier said than done. However, I strongly encourage everyone to find something that helps you cope when things get a little too much. For me, it is walking my dog or having a dance party with Willow. For someone else, it might simply be watching an episode of their favourite TV show. Find what works for you and go with it."
4. Move Your Body
Wood also recommends keeping active while you WFH, "research shows that exercise improves mental wellbeing. Whether it's 5 minutes or 35, make time to move your body every single day. I am offering free live workouts on my public Facebook page and my personal Instagram channel to help people keep active and hopefully healthy. Head there to stay up to date."
5. Look After Your Posture
"It's important if you are working from home, or spending longer at home than you usually would, that you don't forget about your posture. If you have a standing desk at work, see if you can take it home. If you're setting up a make-do desk, ensure you have your computer at a comfortable height so that you're not craning your neck. Sit up right, don't slouch and don't sit for too long! Get up, walk around, and have a stretch every hour or so. I know it's easy to crash on the couch or work from bed, but you'll regret it when the aches and pains come knocking."
6. Keep Stimulated
"If you're not working but you're practicing social isolation, you're in quarantine or you're actually unwell, don't forget to keep yourself stimulated," says Wood. "Read books, listen to podcasts, try that recipe you've always wanted to cook, watch a documentary, take up knitting . . . use this period as an opportunity to try something new or something you've been putting off."
7. Stay Connected
"Being cooped up at home can be isolating and for some people, quite lonely. Don't forget to reach out to your friends, family and loved ones to check in and make sure each other is ok. This is especially true for older people who are at higher risk of illness and are strongly encouraged to avoid socialising or going to public areas. Let's look out for each other."