What Are the Face Mask Rules and Guidelines in Victoria?
A Breakdown of the Rules and Exemptions Around Wearing a Face Mask in Victoria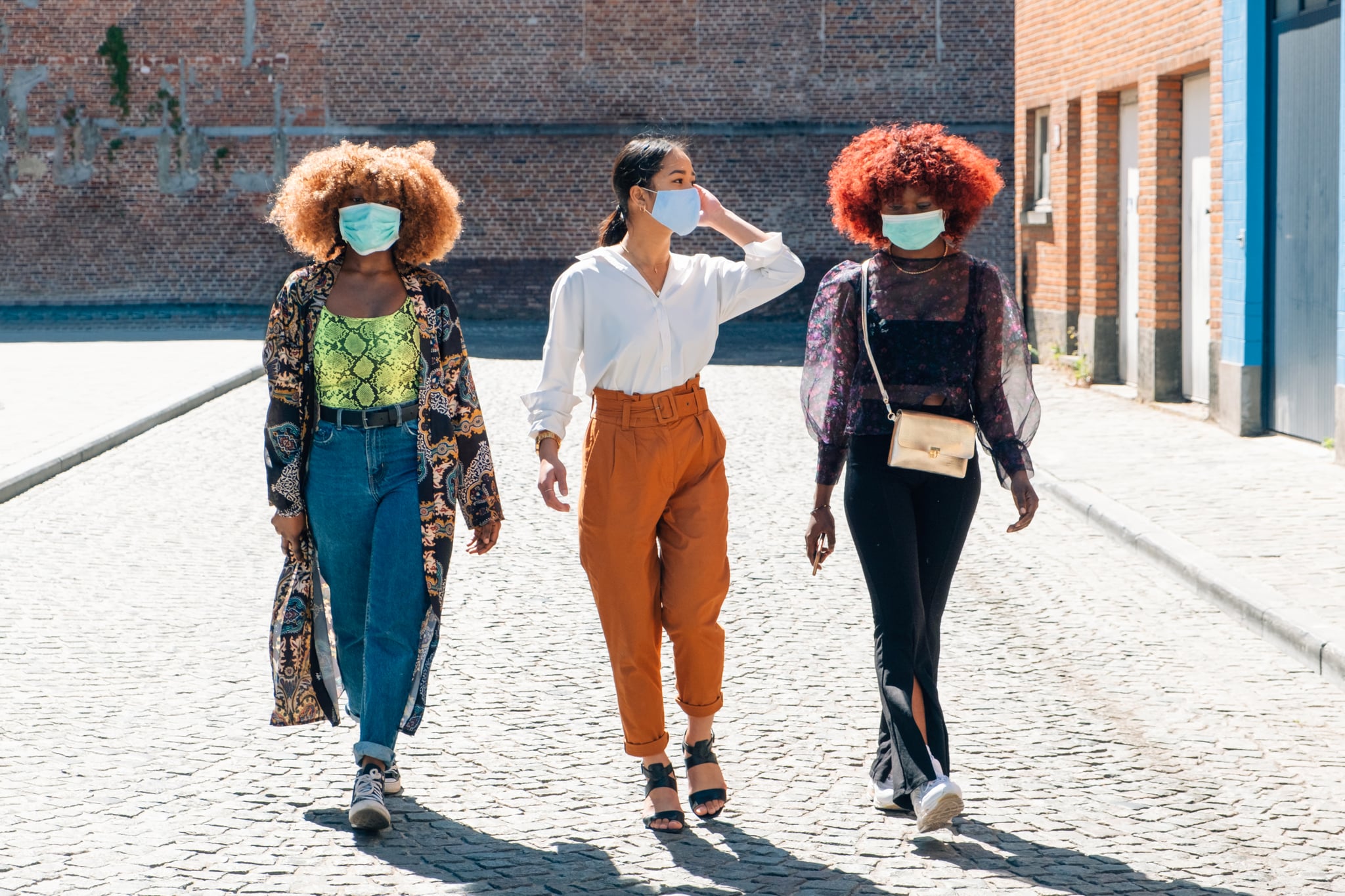 A state of disaster has been declared by Victorian Premier Daniel Andrews due to the ongoing rise in COVID-19 cases, with Melbourne now in stage 4 lockdown and rural Victoria entering stage 3. Face masks have also been made mandatory. It's as simple as this, if you leave a house, wear a mask or face a $200 fine.
Daniel Andrews said it was a "relatively simple" measure that would help slow the spread of the virus. "Most of us wouldn't leave home without our keys, we wouldn't leave our home without our mobile phone — you won't be able to leave home without your mask," he said. There are however a few exemptions from wearing a mask which we've outlined below.
So what exactly are the rules around wearing a face mask in Victoria?
As of August 2, all Victorians must wear a face covering when they leave home, no matter where they live.
Who is exempt from wearing a face mask?
Infants and children under the age of 12 years.
If you're out doing "Strenuous exercise includes activities like jogging, running or cycling but not walking," you don't have to wear a mask, but you need to carry one with you and put it on when you stop.
People with medical conditions where it may be hard for them to breathe while wearing a mask.
People who are deaf or hard of hearing, where the ability to see the mouth is essential for communication.
People who find it difficult to put on and remove a mask due to physical disabilities are also exempt from wearing a mask.
If you're going to places where you need to be identified like banks, you don't have to wear one, but make sure you wear it to and from.
When you are travelling in a vehicle by yourself or with other members of your household.
When consuming food, drink or medication, including when seated at a restaurant where permitted.