Women Share First Tampon Experience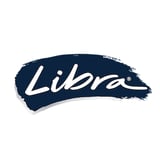 POPSUGAR Australia has partnered with Libra to break the societal expectations, stigmas & taboos.
Getting your first period is one of those milestone moments that almost every girl can remember. Where you were, what you were doing and all the confusing thoughts that immediately ran through your head. One of the biggest questions we likely all asked ourselves was, 'Am I normal?"
When it comes to periods, there's a lot of confusion and misconception. According to a study by Libra, 56% of women feel like they have to hide their period and a whopping 78% think there is a stigma attached to being on their period. The only way to combat these stats is by talking about our experiences — which is exactly what we asked 14 women to do.
Get ready to hear 14 very different, very honest stories about the first time someone used a tampon. Whether it's a horror story they've never forgotten or a total non-event, everyone has their own story to tell (and there's some really good ones). These are guaranteed to make you laugh, cringe and reminisce about your first tampon story. One things for certain — no matter your experience, you're definitely not alone.