Starbucks Tie-Dye Frappuccino Taste Test
Haters to the Left — Starbucks's Tie-Dye Frappuccino Is a Creamy Banana Dream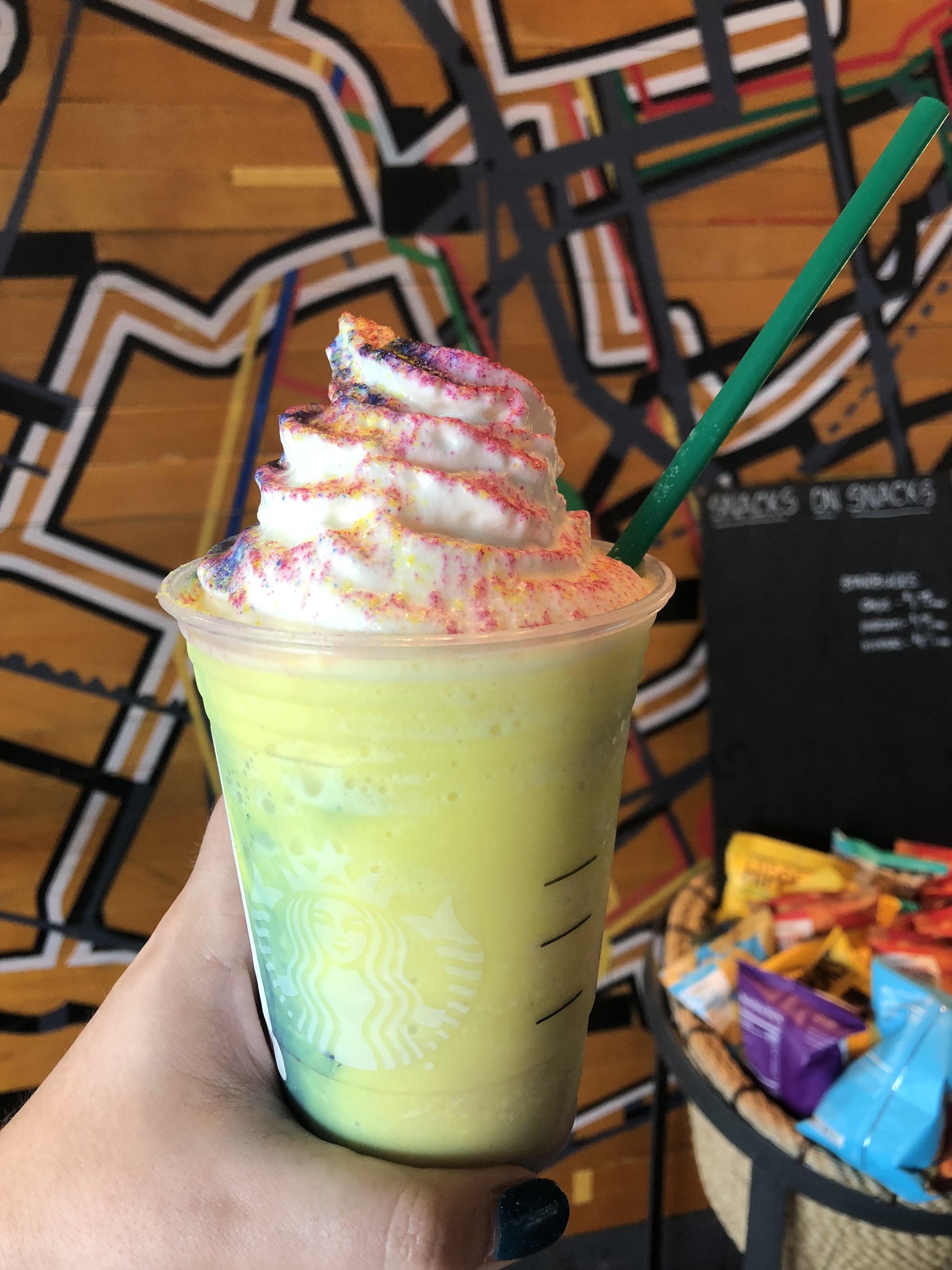 Another day, another wild Starbucks concoction. This time, Starbucks rolled out a Tie-Dye Frappuccino, which is so on trend with everything being splashed with colour these days. Naturally I ran out at 8 a.m. to get one because I don't ever miss a Starbucks Frappuccino. As a self-proclaimed Frappuccino expert, I can confidently say that this might be my favourite.
The Tie-Dye Frappuccino has a distinctly fruity flavour — and no coffee. It starts with a blended crème base that's combined with turmeric, red beet, and spirulina to naturally create those vibrant yellow, red, and blue swirled hues. The drink is topped with both vanilla whipped cream and a dash of yellow, red, and blue powder.
As with all of Starbucks's fun Frappuccinos, it's a labour of love to create in the store because it takes a little work, but my barista whipped this up with an excited smile on her face this morning, and the vibrant colours are proof enough. My Frappuccino was heavy on the yellow colouring with blues, reds, and purples, and a perfect smattering of all the colours on top of the whipped cream. The fruit flavour screams creamy banana to me, but it's not overpowering like some banana flavour can be. It is, however, pretty sweet and rich, which is to be expected with a creation like this, however, you can always customise it with a different milk or no whipped cream if you prefer.
If you're a fan of anything banana flavoured, especially banana candies, I highly recommend the Tie-Dye Frappuccino. They're only available while supplies last, starting today at stores in the US and Canada.
Image Source: POPSUGAR Photography / Hedy Phillips