What's the Difference Between Ice Cream and Frozen Custard?
How Do Ice Cream and Frozen Custard Differ? There Are 2 Big Differences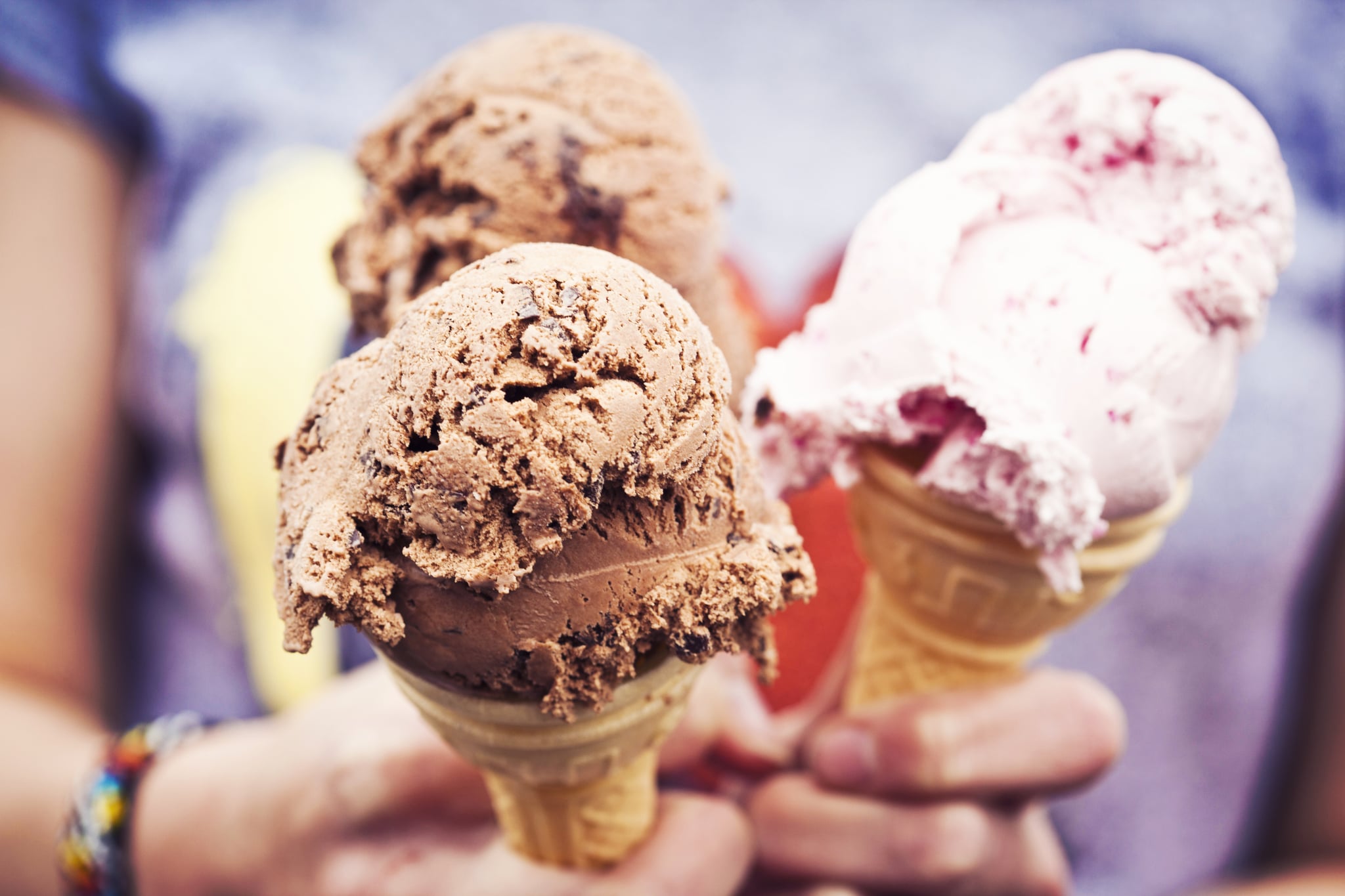 If your go-to summertime treat (OK, anytime treat) is a creamy, delicious ice cream cone, then you know that it doesn't really matter what it's made of — it usually still hits the spot. But if you ever find yourself forced to choose between ice cream and frozen custard, you should know that there actually is a difference between the two treats. Though custard and ice cream are both made with the same three ingredients (milk, cream, and sugar), custard has a little something extra.
What is that extra something, you ask? The answer: eggs. According to the Food and Drug Administration, the major difference between frozen custard and ice cream is that — while both contain at least 10 percent milkfat — custard also contains 1.4 percent pasteurized egg yolk. The addition of egg gives custard that richer, creamier texture than ice cream, and though some ice cream may also contain egg, it's still considered ice cream as long as the formula contains less than 1.4 percent egg yolk.
Frozen custard also tends to be much denser than traditional ice cream, and that's due to the amount of air that's used to create each dessert. While ice cream has plenty of air churned into the base to make it light and airy (with air usually making up 30 to 50 percent of the total volume), a custard machine works as little air, or overrun, as possible into the base. As well, ice cream is usually completely frozen before it's served, while custard is typically served immediately from the machine.
Despite the differences, the taste is still pretty similar, as is the nutritional content. The addition of egg yolk may boost the amount of protein and calcium found in custard, depending on the recipe, but we wouldn't recommend convincing yourself that custard is healthy (though it is, perhaps, a healthier alternative to ice cream). Choosing between the two is really just a matter of texture, whether you prefer the pudding-like consistency of custard or the firmer texture of traditional ice cream. Either way, it's a win-win.