2017 Houzz Kitchen Trends
5 Major Kitchen Trends on the Rise in 2017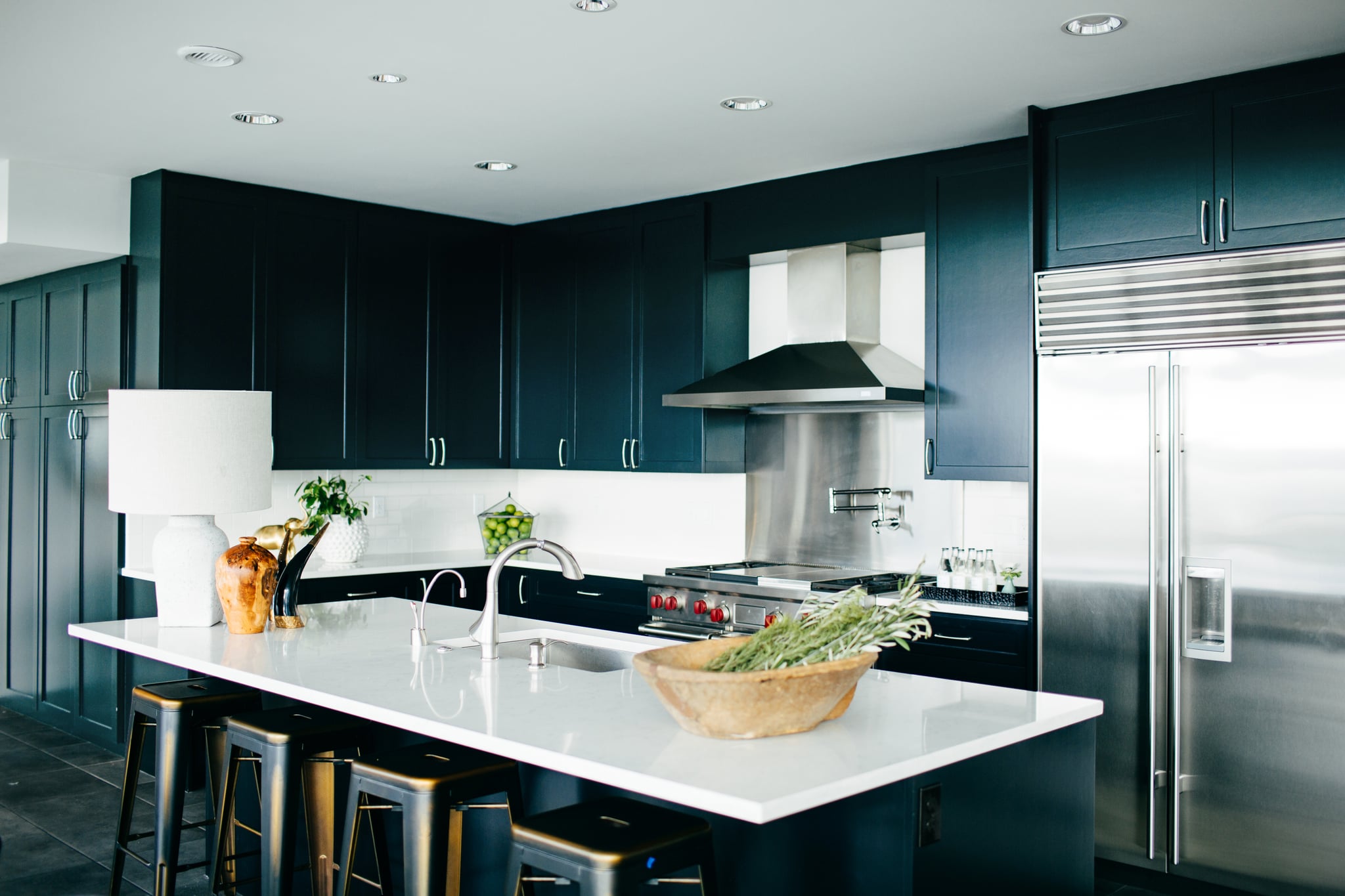 If 2017 is the year you've finally decided to move forward with that long dreamed of kitchen reno then you'll want to check out a new study by Houzz. The home design and renovation platform surveyed more than 2,700 US homeowners currently or recently undertaking a kitchen renovation on everything from style to materials to budget and beyond. Amongst their many findings, they discovered that homeowners are becoming increasingly willing to drop major bucks — nearly one in 10 spent over $100K on their completed kitchen renovation in 2016 — to create their dream kitchen. Houzz Principal Economist explains, "With the growing trend of homeowners choosing to stay in their home for the long-term, the return on investment from a kitchen remodel is less tangible, measured in healthier habits and more face-time with family and friends instead of dollars." Check out all the other finding highlights below and then head to Houzz for the complete study.

Millennials Love Modern and Farmhouse Kitchen Styles
Homeowners between the ages of 25-34 are more likely to opt for these on-trend design aesthetics than their older counterparts. They're also more likely to install kitchen islands and built-in features like pantry cabinets. Millennials are also leading the trend towards white countertops and grey walls.

Contemporary Is the Most Popular Kitchen Style Overall
Across all age groups, contemporary is the most popular style, finally surpassing transitional. Baby Boomer homeowners (those 55 and older), however, are more likely to prefer traditional style.
Looks, Durability, and Then Cost Are the Most Important Material Selection Criterion
Countertop and flooring decisions are based primarily on appearance and durability. The expense of the material ranks third for millennials while ease of cleaning ranks third for older homeowners. Houzz found the top marble countertops and wood floors ranked the highest for looks while granite/quartz counters and porcelain flooring ranked the highest for durability.
Kitchens Are Getting Bigger and More Open
Houzz found that over a third of kitchen renos increased the size of the room while more than half of kitchens were designed to open onto other rooms following the renovation; thus, embracing the popular open-concept trend.
New Kitchens Lead to Healthier Lifestyles
Houzz found that a third of homeowners reported they prepared meals more at home, ordered less take out and even ate more fruits and veggies! Meaning, a new kitchen led to an overall healthier lifestyle.
Image Source: POPSUGAR Photography / Adrian Busse