Australia Day Vegemite Steak Taco Recipe
This Is What You Should Barbecue on the Long Weekend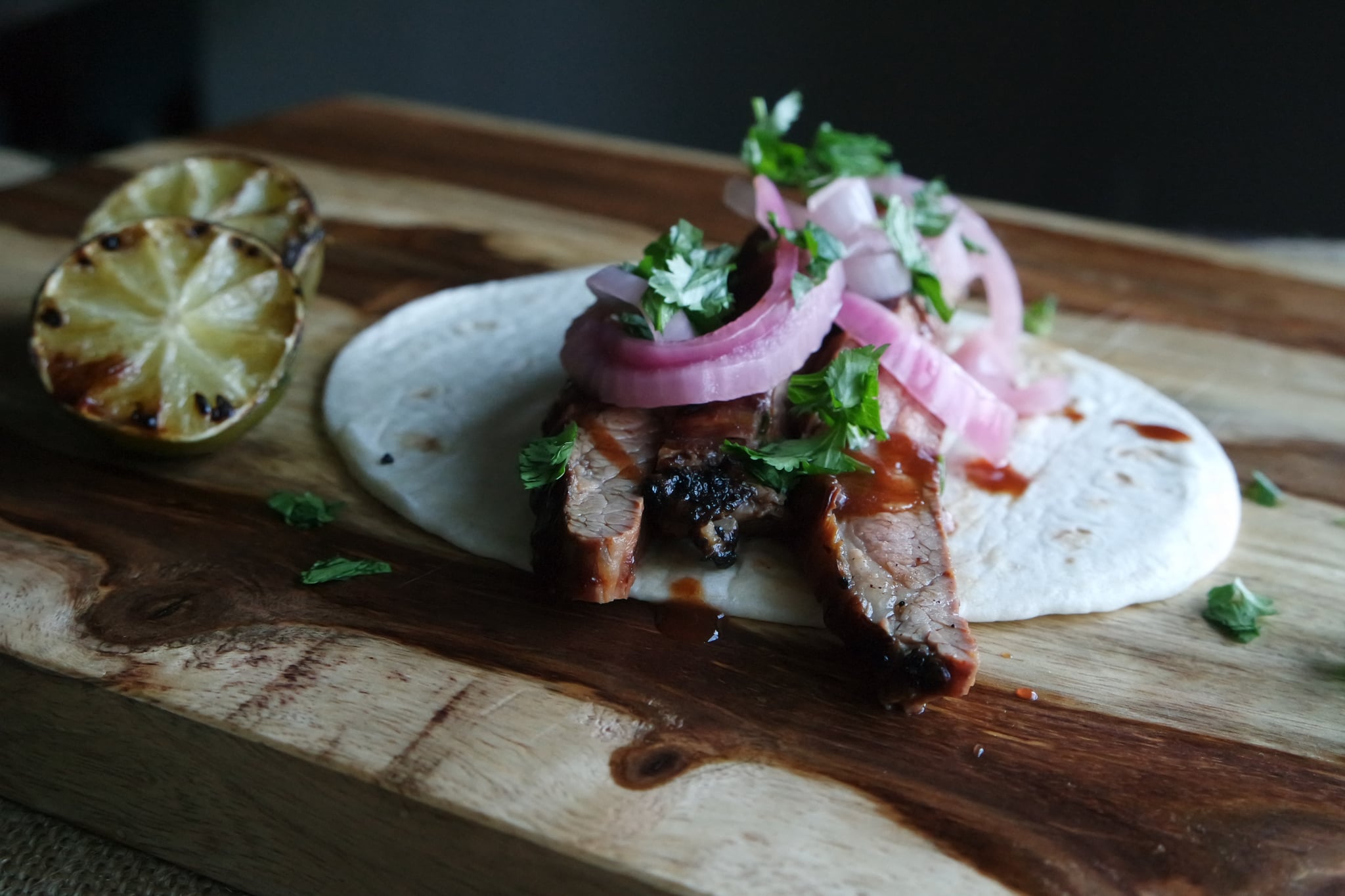 Jess Pryles describes herself as a "hardcore carnivore". As a cook, writer and TV personality (you might have seen her on Aussie BBQ Heroes) she's passionate about grilling and Southern food. Through co-founding the Australasian Barbecue Alliance, and creating the internationally-acclaimed Carnivores Ball, Jess has made herself an authority on Texas and competition style barbecue. Which is exactly what Australia Day calls for — is it even Jan. 26 without a barbecue? That's why Jess has come up with the most Aussie of Aussie recipes: char-grilled Vegemite steaks. You beauty!
The recipe calls for coal cooking, which can seem intimidating, but Jess says that for taste alone, it's time to ditch the hang-ups. "Fact – your food will be more flavourful cooked over coals than with gas. There's a reason they invented the term "char-grilled" — cooking over coals like Heat Beads imparts a richer, smokier taste to your meats, and will definitely take your burgers to the next level."
Jess says the key to a good char-grill is knowing when the coals are ready. "Use a chimney starter with firelighters underneath, then all you do is light the starter and wait. Sometimes if you try to cook too quickly before the coals are ready to roll, you end up with more fizzle than sizzle. They're nice and hot once they've greyed and ashed on the outside. Once you see the grey, you're good to go."
Vegemite Flank Steak Tacos
Jess Pryles, Heat Beads Summer Ambassador
Ingredients
500g flank steak
340g can of chipotle peppers in adobo
2 tsp Vegemite
1 tsp garlic powder
1 tsp onion powder
2 tsp Worcestershire sauce
2 limes
1/4 cup chopped coriander
1/4 cup chopped onion (or Mexican pickled onion)
Salt & pepper to taste
Corn or flour tortillas
Directions
Season the flank steak with salt and pepper.
In a food processor, or using a stick blender, combine chipotle peppers, Vegemite, Worcestershire, garlic and onion powder and the juice of one lime.
Spread this mix over both sizes of the flank steak, then cover and refrigerate for an hour.
Heat up a charcoal grill until very hot.
Grill the flank steak 5-7 minutes each side, until meat reaches an internal temperature of 54°C, then remove and allow to rest in foil for at least 10 minutes.
Cut the flank steak against the grain into 1 cm slices.
Layer a few slices in a tortilla, top with fresh coriander and some chopped onion, and serve with a few wedges of fresh lime.
Information
Category

Main Dishes

Cuisine

Mexican