Cons of an Open-Concept Floor Plan
5 Ways an Open-Concept Floor Plan Secretly Sucks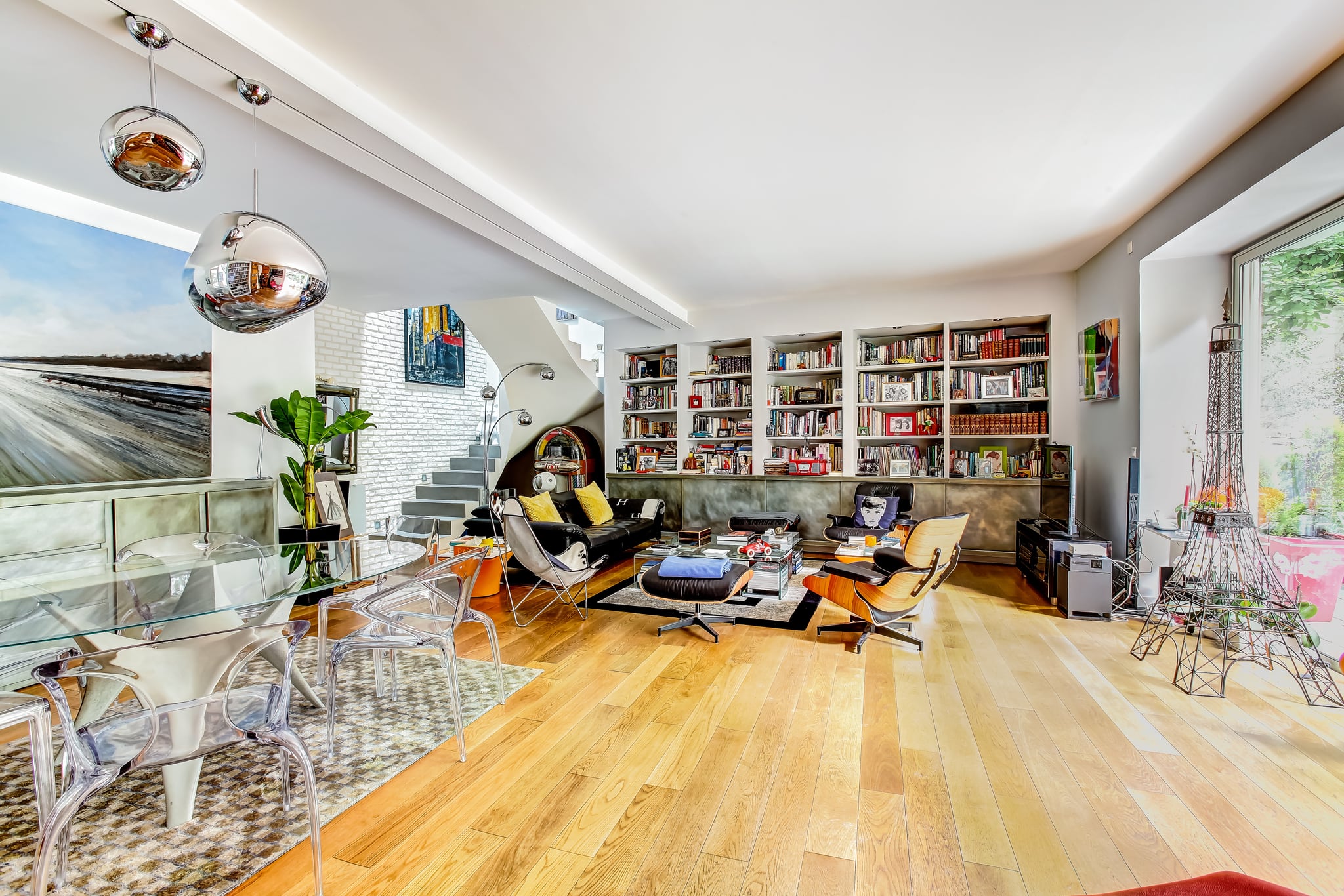 Growing up in houses built long before World War II, I've become quite used to the idea of rooms with a specific purpose. That's why when my husband and I were buying our first home, we had a strict "vintage home only" policy. While open-concept floor plans look beautiful in photographs, living with them is a whole other animal. The idea of the floor plan is to have as few internal walls between rooms as possible. With fewer dividers, the home in turn is more — you guessed it — open.
Being a parent of a toddler, I can concede that there can be some benefit to seeing all the living space from one corner of the house. Certainly it is nice to not have to guess what he's doing and to closely monitor his play. However, outside of that one reason, open concept isn't all it's cracked up to be. In fact, it kinda sucks. Here is why we should consider embracing rooms again and abandon the overused open-plan design.
Sound makes doing two things at once impossible. So, your partner wants to read that stack of New Yorkers in the living room in peace and quiet, and you want to make a homemade pesto and listen to Dua Lipa. Sorry, no one is getting what they want, at least not without compromise. Simple tasks like washing dishes, watching TV, and playing music consume the whole house. With rooms, each person gets to make the noise that they want without disturbing everyone else. Rooms also provide some distance, so if someone is being particularly noisy, the one seeking quiet can go away and shut that thing called a door.
It's impossible to keep clean. At a dinner party, guests are sitting down to dinner, and distracting everyone from the conversation is a pile of dishes waiting to be washed, staring them in the face. Open concept means that everyone sees everything, all the time. Even without the challenges of entertaining, it's really difficult to keep a large space clean the whole time. There's always one corner that is off, especially if kids have their way. Stacks of toys and laundry to be folded make even the most kept-up living space seem cluttered.
Privacy is forfeited. If I have to sign for a package, the mailman can only see into the foyer, since the living room is off to the side and the kitchen and dining spaces further back. With rooms, I have more control over who sees what, giving me greater control over my privacy. In an open-concept situation, guests are granted unlimited access to your home.
Decorating is challenging. With designated rooms, decor is a lot simpler. Spaces don't necessarily need to coordinate, giving more design power to the homeowner. Open concept pushes its needs on the family, since creating a coordinated look becomes more important. Changing furniture therefore becomes complicated, since the decision to change one thing can cause a domino effect of new purchases.
It's changed the way we entertain. It's not that open concept is better for entertaining, it's just different. My home was designed in 1915, and we have no problem entertaining with friends. Everyone gathers in different rooms and moves between the spaces. This means that real, more intimate conversations get started, and it allows people an opportunity to find a more quiet space whenever they want. We've managed to throw dozens of fun parties because of, not in spite of, our old-school layout.