DIY Floor Rug
Inject Some Millennial Pink into Your Home With This DIY Floor Rug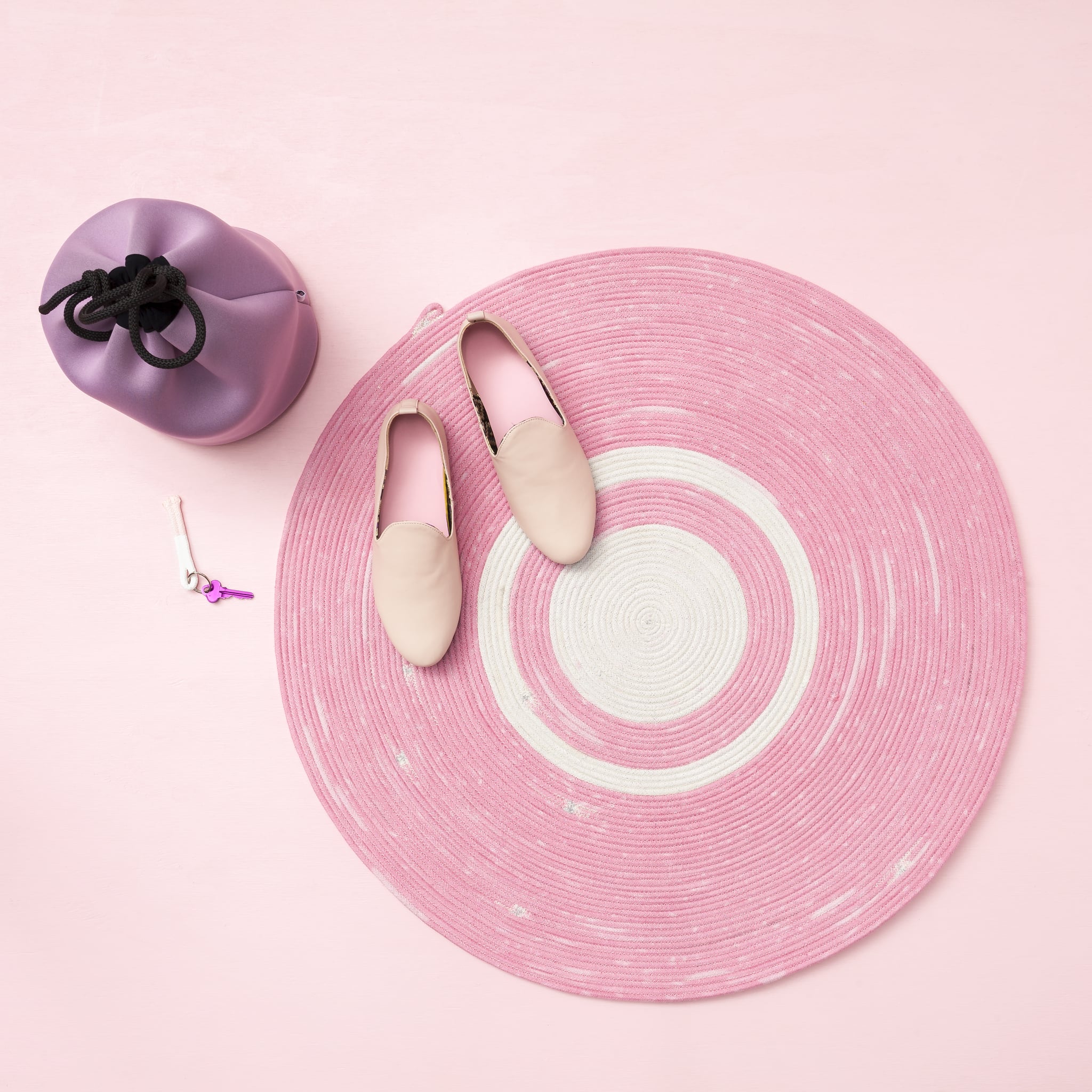 If you're still searching for the perfect millennial pink addition to your home, this DIY floor rug might be just what you're looking for. Low-investment and 100 percent customisable, it's the perfect way to make a statement without demanding a complete interiors overhaul. Build it for your bathroom, entryway or living room!
This is an edited extract from Roped In by Gemma Patford published by Hardie Grant Books RRP $29.99 and is available in stores nationally.
What you'll need:
Pink fabric dye
Large bucket or bowl
80 m of cotton rope
Sewing machine with a zigzag stitch
Sharp scissors
Thread
Method:
Following the dye manufacturer's instructions, create a vat of pink dye. Gather sections of the rope and immerse them in the pink liquid. Watch as the colour seeps into the cotton. Rinse and let it dry completely overnight.
Take one end of your rope and coil it into a small circle. It should resemble the number nine with a small coil and a tail of loose rope.
Place your coil under your needle and slowly start to zigzag stitch the rope together. Bind the coil together by reversing over your stitches a few times to secure them. Repeat in the diagonal direction to the first line of stitching.
Once your coil is secure, slowly begin to zigzag stitch the loose rope to the coil. Be sure that the zigzag stitch captures the loose rope and the coil as you sew.
Continue to sew until your floor mat reaches your desired size. (Big!) If you run out of rope, simply sew a new end of rope onto the old and keep going. Loop the last few centimetres of rope underneath itself and sew it closed. See the little eyelet next to the cute pink shoes? Like that.
Roped In, $29.99
Image Source: Amorfo 2017