Emma Chow New Home Decor Advice
How to Furnish Your New Home From Scratch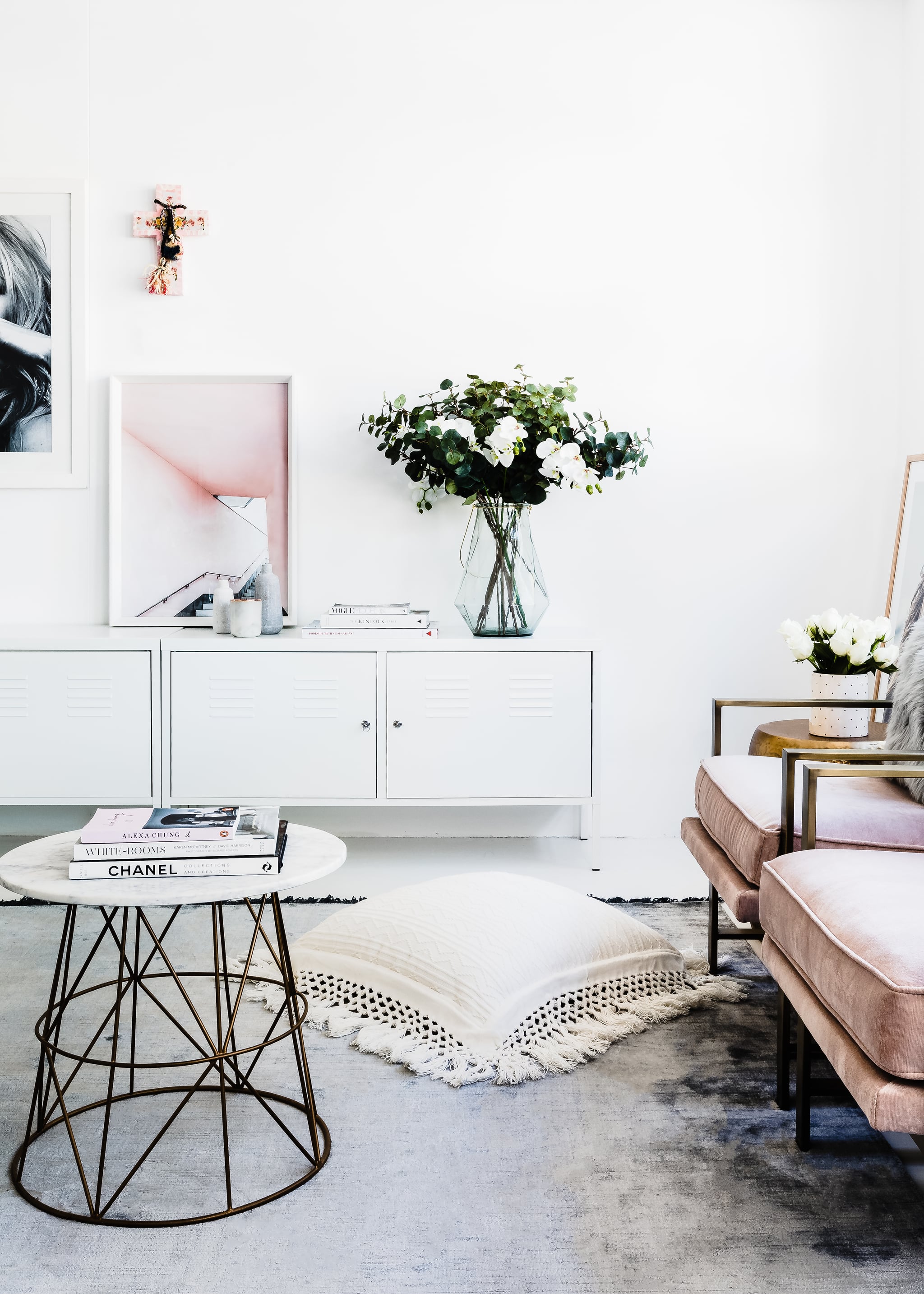 Emma Chow, co-host of The Edge 96.ONE's Breakfast Show Mike E & Emma, talks setting up a new place the smart way.
I've always been a nester. I was one of those weird kids who genuinely enjoyed going to homemaker centres to shop for couches, pick front doors, test out kitchens and order new sheet sets. IKEA was a fantasy land for me. I was and still am amazed at the way they make use of such tiny spaces!
Another thing I've always been is a renter. I've literally spent hundreds of thousands of dollars paying other people's mortgages and hated every minute of it (I feel physically sick crunching the numbers). Finally, after two years of failed auction attempts, my partner and I scored a cute little off-the-plan apartment. It's not our forever home, but it's a bloody good start, and it won't force us to eat cup noodles every day for the next five years — phew!
You can imagine my glee as the settlement date approaches: Emma gets to nest! Furniture, artwork, greenery, linen, kitchenware, curtains, whitegoods — my brain is exploding as I type! I've done everything to prep — hours of research, itemised spreadsheets, mood boards and bookmarks. I was born for this sh*t.
Whether you're moving into a rental or a place of your own, there are a few things to bear in mind when furnishing from scratch.
Spring clean your existing belongings before you move in. Clean out your closet and donate or sell the stuff you never wear. You know the rule: if you haven't worn it in a year, lose it. The less you go in with, the better.
Don't be extreme with your money. Being a complete tight-ass or major splurger will always end in disaster. If you do everything on the cheap, you'll have to replace it all in a couple of years. But you also don't need a $10k couch. Be reasonable, not impulsive.
Invest in the big ticket items. Your bed, couch and dining suite deserve some TLC. There's nothing worse than sleeping in an uncomfortable bed, sitting on a crackly couch, or eating at a wobbly dining table. All of these things require comfort and enjoyment so budget a little more for them.
Spend less on the smaller stuff. IKEA and Kmart are lifesavers, especially for kitchenware and other small accessories. They have a massive range, it's fairly cheap, and their crockery and glassware is really good quality.
Pre-order where possible. You can save thousands by doing this! Check when the pre-order arrival dates are and line it up so they can be delivered for your move-in date. We saved an extra 20 percent on almost all our furniture this way!
Pick furniture that is adaptable. Chances are you won't be living in the same place forever. Choose furniture that is timeless and will suit a variety of environments. Do not succumb to trends! That bright-pink, hand-shaped chair will be thrown out in two years' time.
Take the blogs with a grain of salt. Much like your dream haircut never looks the same as it does on the model in the photo, trying to copy a blog post is pointless. You can buy everything the decorator recommends and it still won't look the same. Instead, use a few elements as inspo and put your own twist on them to suit your space.
No matter how much planning you do, setting up shop takes time. Don't rush it. Your dream home may take weeks or months to perfect, but it's worth it to get it right. Happy nesting!


Now Watch: Ikea's Futuristic Kitchen Table is the Perfect Cooking Assistant
Image Source: Dulux