How to Invest in Art
5 Things You Should Know Before Buying Your First Piece of Art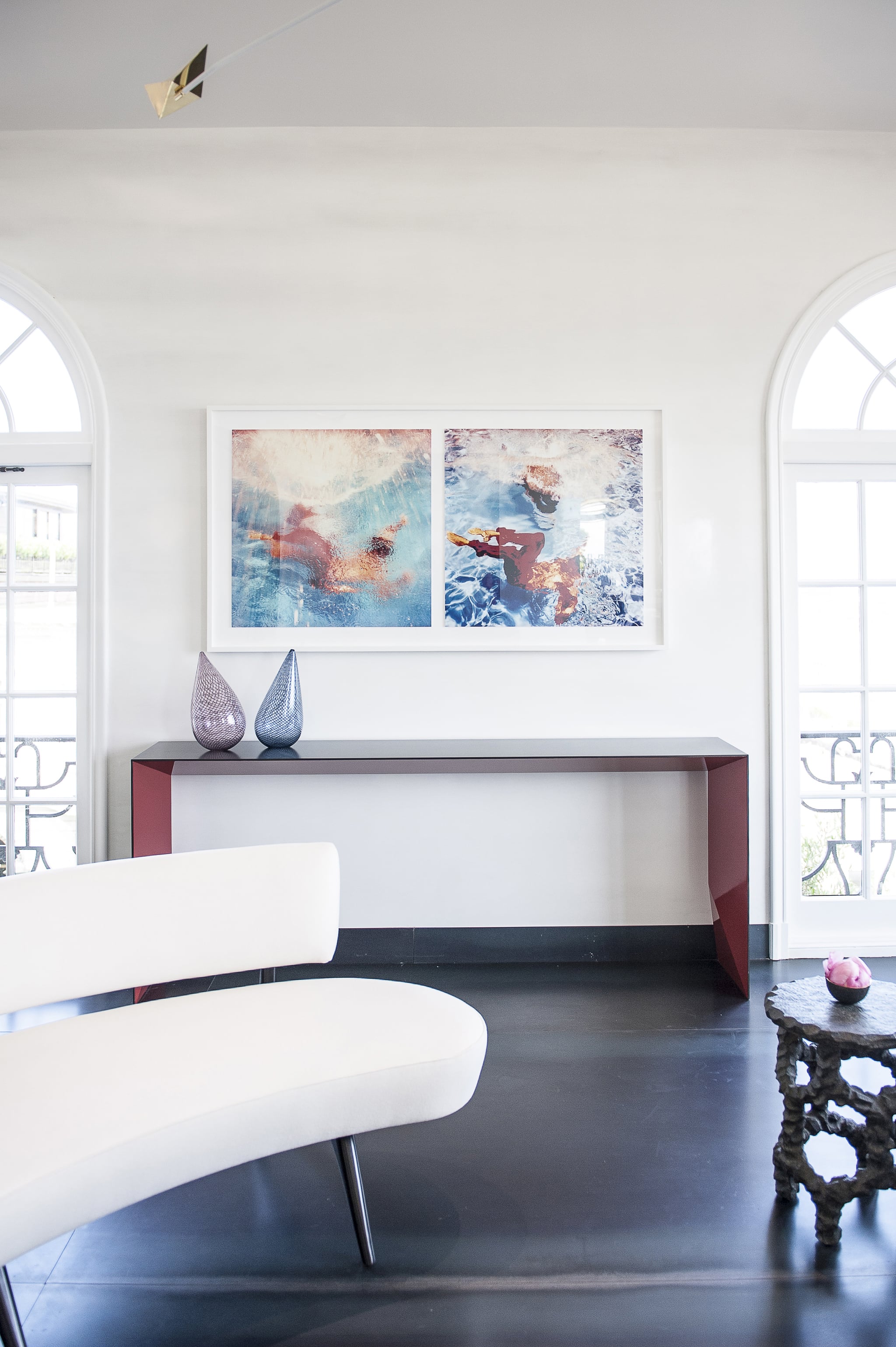 There are the standard items every home needs to feel complete, but once you've nailed the basics, making a space feel truly your own calls for a unique piece of decor. Original art is not only a great way to inject some personality into a space, but can inspire, move and motivate. However, just like the property market, navigating the art world can be overwhelming for a first-time buyer. The good news is you don't need to know the difference between impressionism or expressionism to come out on top. Emilya Colliver, owner of online gallery Art Pharmacy, breaks it down for us.
The time is now.
Whether you're passionate about art to begin with, or know that you want your future home to have a piece of original art, start saving. According to Emilya, many people start investing only when they're in their forties or fifties, however putting away as little as $100-$300 a year towards an original can be extremely beneficial — you'll know what you have to work with.
Buy with your heart.
The notion that art has to cost your life savings to be considered "good" is a complete myth. "I really believe that art shouldn't be expensive," Emilya says. "It doesn't need to be about the money, but the pieces that you love. The number one thing is to go with your heart, that you never feel like you're going to let a piece go." Since you're going to presumably be living with the piece everyday, your gut feeling about a piece is usually right. When you know, you know, you know?
Educate yourself.
"Sign up to newsletters and find out where the main galleries are in your city. Do you research in what you like and who represents what in what area," Emilya advises. This will also inform where you go to purchase your art, which can range from art fairs and galleries, to auctions and institutions. Magazines like Art Collector are also a great resource to keep up to date on the latest news and happenings. Bottom line: do your homework!
It's OK to start small.
In today's market, original art can start anywhere from $350 to $1,000. Pricing will also depend on the medium of the work — for example, drawings tend to cost less than paintings because they're less time-consuming. If you're starting out, Emilya recommends not to shy away from smaller works. "A lot of galleries these days are offering [them]," she says. "Most people these days live in small terraces or apartments, so they won't even have the space for larger works anyway." Opting to purchase smaller works also allows you to have more flexibility with ownership. "You can end up with a nice cluster of work and have a story," says Emilya. "You can also move the artwork around — a lot of people put the work up and that's it. You may get a new perspective on it because of new lighting, or it'll look different next to a new lamp you just bought or whatnot."
Don't forget the nitty gritty.
According to Emilya, you should always look for two things before you hand over your cash: contents insurance — usually part of the invoice, and a signature of the artist on the work. "It's all information you can look back on as a record of how much you paid, so if you hand it on to someone, you've got provenance of that and where [the work] came from."
Image Source: POPSUGAR Photography / Julia Sperling