How to Make Carpet Look Stylish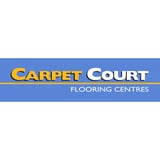 Whether you've just bought your first home (congrats!) or you're building up a serious property portfolio, the importance of good interior design can't be underestimated. To help you master every styling detail from the bottom up, Carpet Court have given us their five most important tips that every renovator should know.
Whether it's a petite apartment or a big family home, decorating your own place can be such fun. And while your minds might leap straight to buying big pieces of furniture or wall paint, you might want to slow your roll — choosing flooring and carpet colours is an important first step. Making the decision between light and dark colours, cool or warm tones, and the abundance of piles and textures out there can make things tricky. . . not to mention it's a decision that will be with you and your home for a long time.
But don't be daunted — making your home look good is a cinch when you're armed with the right tricks and tips. Here are five of the best. . .