How to Make Prosecco Ice Blocks
Yes, Prosecco Popsicles Are a Thing (A Very Amazing Thing)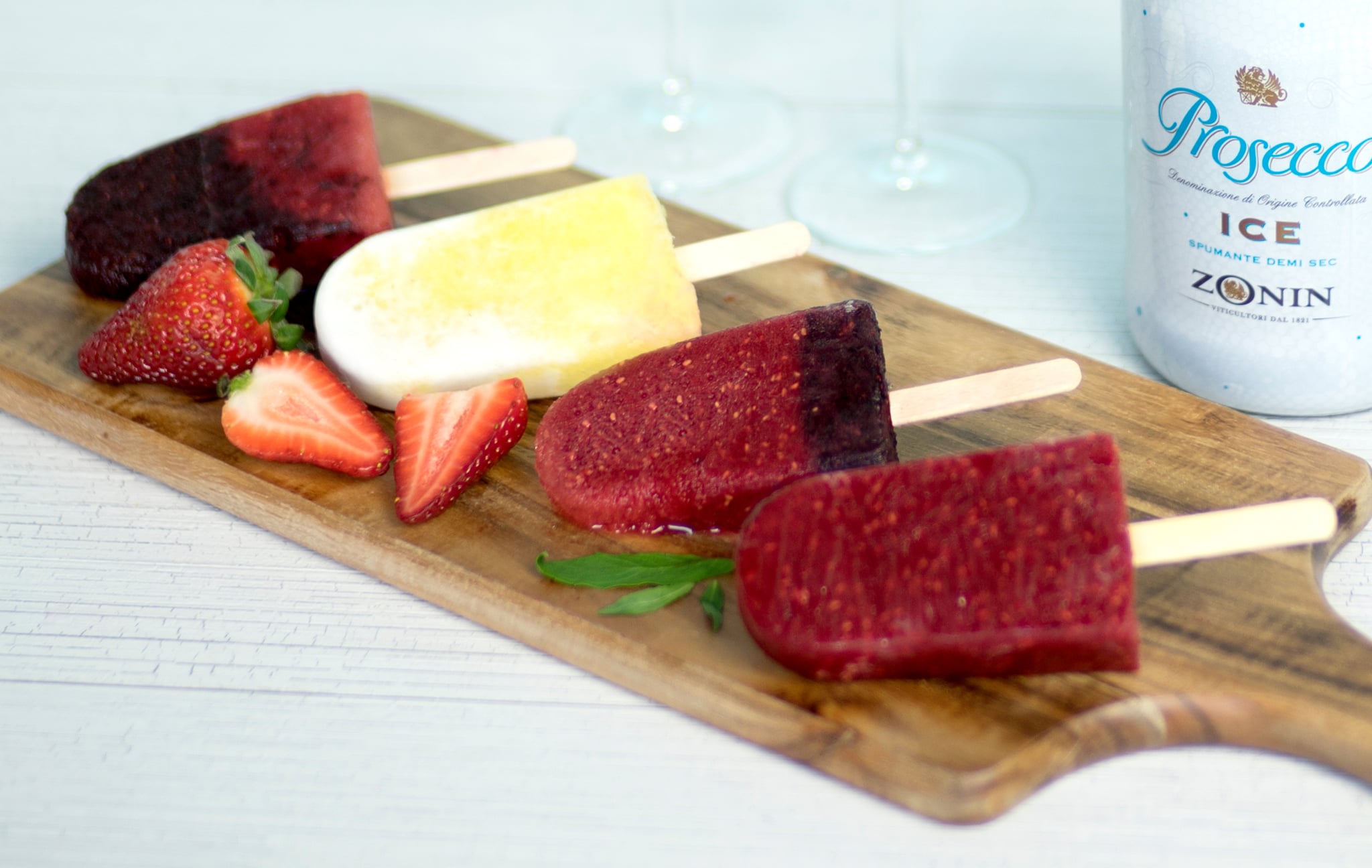 Following the rise of frosé we are all about consuming our favourite drinks in frozen form. Which is why this recipe for Prosecco ice blocks has us making house party plans with all our pals.
Prepare to fill your freezer!
Prosecco Ice Blocks
Zonin Prosecco
Notes
You'll need ice block moulds and paddle pop sticks.
Ingredients
450 ml Prosecco (we like Zonin)
450 ml coconut water
50 ml coconut cream
250 g strawberries
250 g raspberries
250 g blueberries
250 g pineapple
A sprig of mint
A few handfuls of ice
Directions
Create your fruit combinations, pineapple and mint, strawberries and raspberries, and blueberries.
Blitz the selected fruit combination's with 150 ml of coconut water, 150 ml Prosecco and a handful of ice with a blender. For the pineapple combination, add the coconut cream.
Once liquefied, pour the blitzed ingredient into separate bowls.
Prepare your ice block mould.
Pour mixtures into each moulds.
Set the paddle pop sticks in the centre of each and freeze overnight.

TIP: For added effect, half fill a mould with one of the combinations and add a paddle pop stick. Allow about 45 minutes in the freezer to freeze the half-filled mixture. Mix and match combinations by adding another combination to the mould and freezing overnight.
Information
Category

Cocktails