How to Return to Study As A Mature Age Student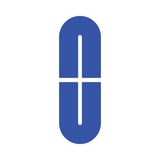 We've partnered with Open Universities Australia where you can explore hundreds of postgraduate courses from leading unis and study online in a way that suits your lifestyle.
If you're at a point in your life or career where you want to expand your horizons, it's probably a good time to consider learning new skills. While the thought of returning to lecture halls and classrooms may seem daunting, committing to a postgraduate course doesn't have to be, thanks to the flexibility and endless possibilities through Open Universities Australia (OUA).
It's all about making informed decisions that suit your circumstances and finding the right course for you. We leant on the expertise of psychologist and career expert, Suzie Plush, and postgraduate student, Nessa Pastoors, to find out what you need to know before committing to a return to study and how to navigate through the challenges of making potentially life changing decisions.