Inside the Ikea Hotel Almhult Sweden
Every Piece of Furniture I Found in My Room at the Ikea Hotel
You read correctly: Ikea has a hotel. It's in their head office precinct in Älmhult, Sweden, and while it's most often used for Ikea staff members in town for meetings, you can totally book to stay there yourself.
The hotel is made up of a lot of communal spaces. There is a living area, kitchen and laundry on every floor and there is ample tables and nooks on the ground floor for study time or mini meetings (it goes without saying that the Wi-Fi is super fast). There's also a restaurant and a big outdoor area complete with hammocks, sun beds and a cute little garden for you to walk around.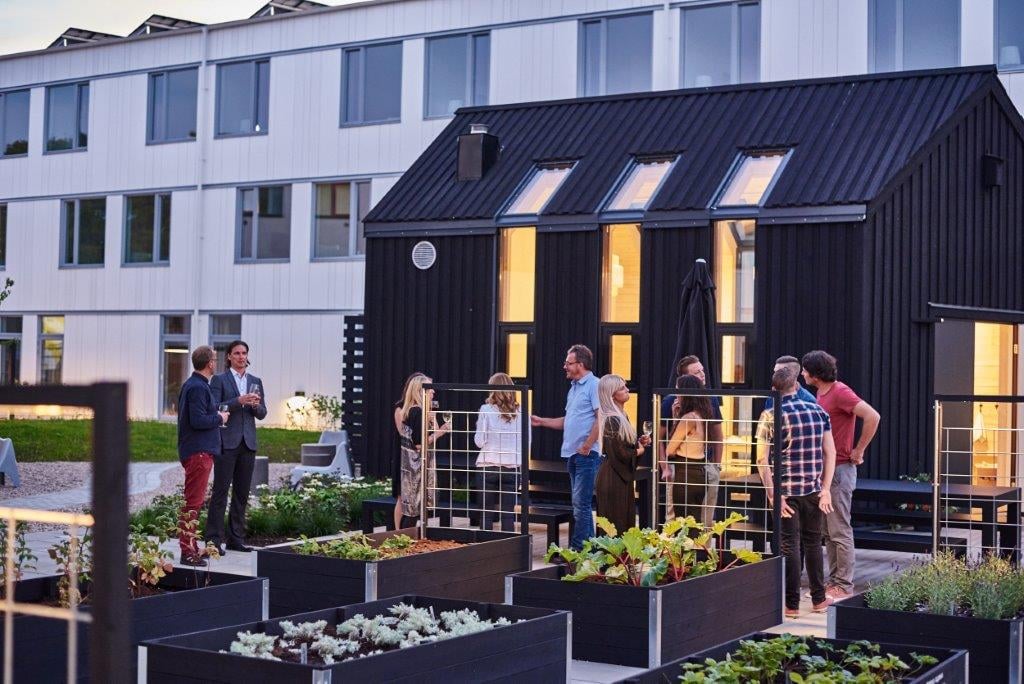 On my own stay, I was super curious to know what Ikea pieces they'd use to deck out the hotel rooms. Would they go for their most popular styles? Most iconic? Most versatile?
The answer was a mix. There was a lot of iconic IKEA in my room (what's an Ikea space without a POÄNG chair in the corner?), but there was also a strong presence of some of the newer (and smarter) ranges like the VARV floor lamp which has a wireless charging pad, something I was very happy about after a long trip and a dwindling phone battery.
Scroll to see what else was in the room, and click the links to shop them for yourself.