James Bond Spectre 007 Belvedere Martini Recipe
James Bond Is Back on Vodka Martinis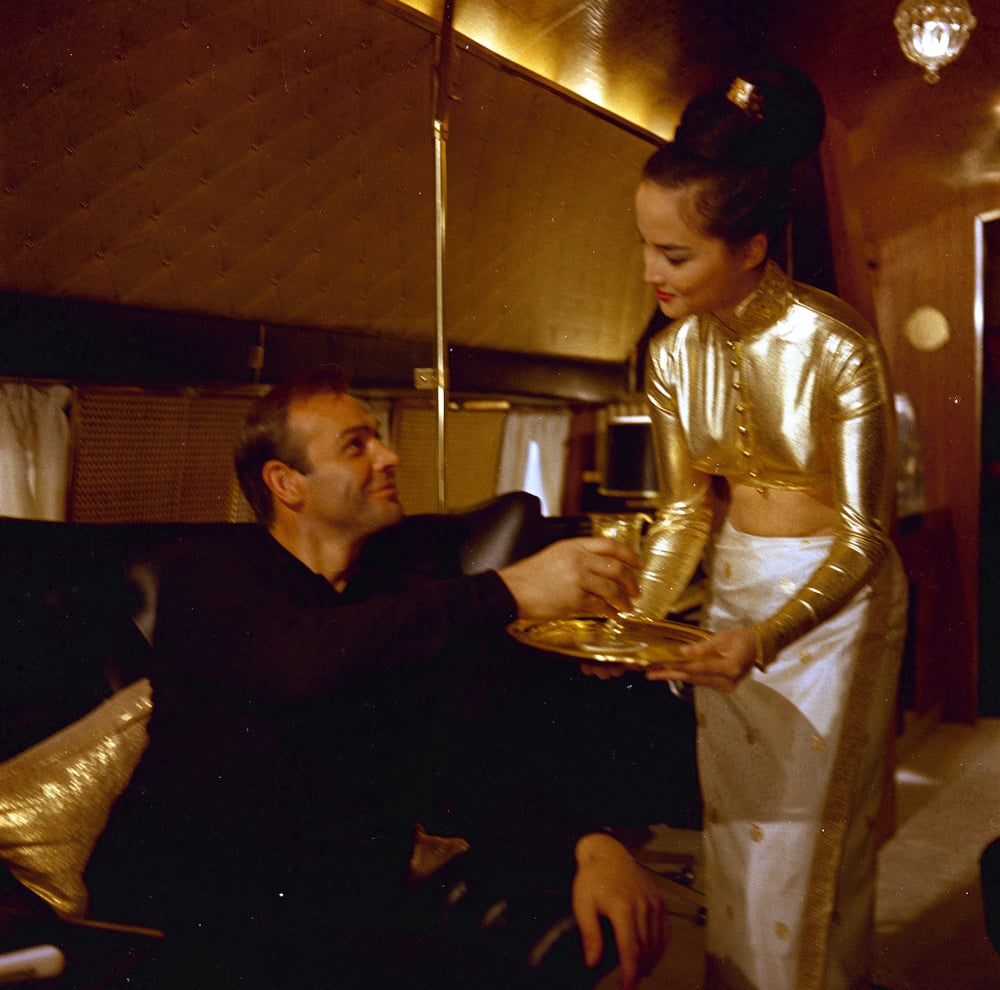 When confronted by the villain Dr. No for the first time in the 1958 book of the same name, James Bond makes his drink request, "I would like a medium vodka dry martini — with a slice of lemon peel. Shaken and not stirred please. I would prefer Russian or Polish vodka."
There's been quite a bit of excitement surrounding the new 007 film Spectre: Sam Smith recorded the theme song, there are three sexy new bond girls, and after controversially downing Heineken in the last film, Skyfall, Mr Bond is back to sipping vodka martinis — Belvedere vodka martinis to be exact. Two limited edition bottles of have been released for Spectre, and will be available from October. The Belvedere 007 Limited Edition is $69.99, and the Belvedere 007 Silver Saber (that has a built-in LED blue light) is $325.
Blame it on the fact we're a more health conscious society in 2015 than we were in the '50s and '60s (when Ian Fleming wrote the Bond series), but with the release of the new film there's been a lot of talk about 007's drinking habits. One study predicted the secret agent would have died at 56 from liver failure — interestingly, Fleming himself died at 56.
In 14 books, Bond throws back 317 drinks. There's a sake, wine or champagne about every seven pages, a total of 101 whiskeys (including 37 orders of straight bourbon) and one noteworthy cocktail he invents in Casino Royale — the Vesper (3 measures of gin, 1 measure of vodka, ½ measure of Kina Lillet, shaken over ice and served with a thin lemon slice) — however he only orders it once.
Spectre introduces a new vodka martini, and with the film just two months away, now is the time to start mixing.
Spectre 007 Martini
Belvedere Vodka
Ingredients
60ml Belvedere Vodka
10ml Dry vermouth
1 Sicilian green olive
5ml Sicilian green olive brine
Directions
1. Gently muddle olives in base of mixing glass.
2. Add remaining ingredients and shake hard with ice.
3. Double strain into a chilled martini glass.
Information
Category

Cocktails, Drinks