Kmart Australia Velvet Occasional Chair
Kmart Just Nailed the Velvet Decor Trend in One $39 Chair
Kmart has the trend-for-less thing down pat, but their July take on velvet upholstery was so good, it kicked off a social media frenzy. The midnight-blue velvet occasional chair, which retails for just $39, was spotted by a member of the Kmart Lovers Australia Facebook group on via the Instagram account @kmart_new_finds, who posted it and received over 1.4k comments. The chair promptly sold out online and in most stores shortly after.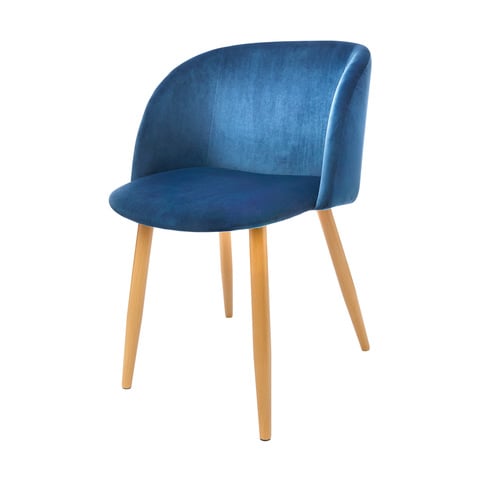 But there's no need to fret, the chairs will be restocked soon, and your home will be treated to an instant style update.
Now Watch: 28 Sister Tattoos to Perfectly Capture Your Unbreakable Bond.