Laundry Room Makeover Ideas
This Small-Space Laundry Room Is Full of Genius Ideas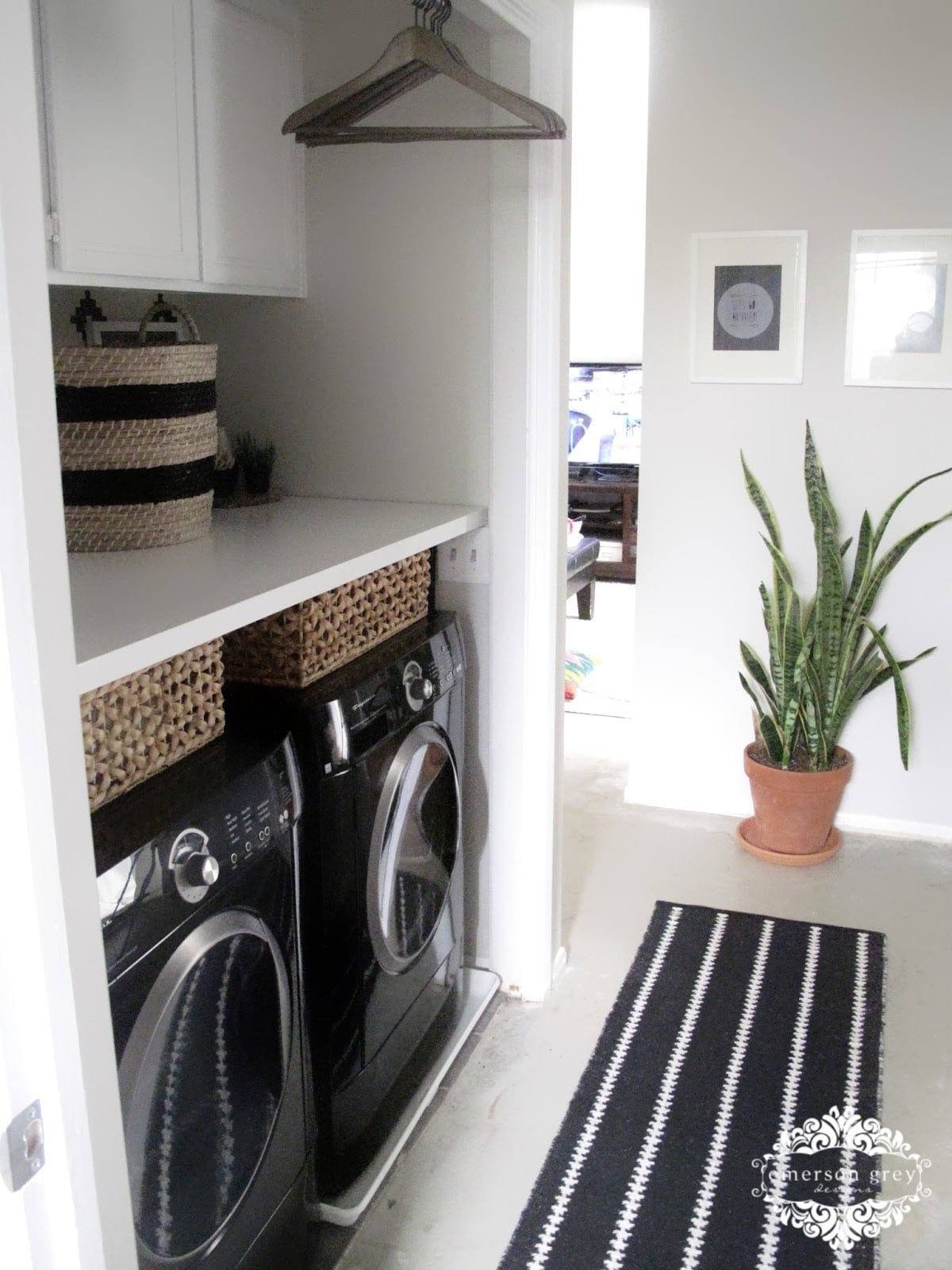 Like most of us, Bri of Emerson Grey Designs hated doing laundry, but she thought that if she could make the space she did the laundry in prettier and more functional, perhaps the task would be less miserable. While Bri already had the front-loading Frigidaire washer-dryer to swap in, she had a next-to-nothing budget for the actual room makeover.
"This redo cost little to nothing and that is what I want many of you to understand," she wrote on her blog. "Making a space likable, functional, and appealing doesn't have to cost a fortune. Sometimes it just takes being resourceful, handy on a small measure, and creative."
So, how did she pull off such a gorgeous makeover for so cheap? First, she gave it an aesthetic overhaul by repainting the tired walls and cabinets and ripping up the old carpet. Then, she set out to make the space more functional. Tired of socks slipping between the machines, Bri knew she needed a surface to fold on, but all shelf and counter tops were proving to be over her budget. In a stroke of genius, she decided to repurpose an old door as her folding surface. She installed a bar overhead to hang clothes from and added baskets for attractive storage.
Some graphic black decals, framed art, and a new runner completed the stylish transformation. Get all the DIY details on Bri's blog, and check out her Instagram account for more home decorating inspiration.