Mustard Roasted Potatoes Recipe
Hands Down the Best Way to Roast Potatoes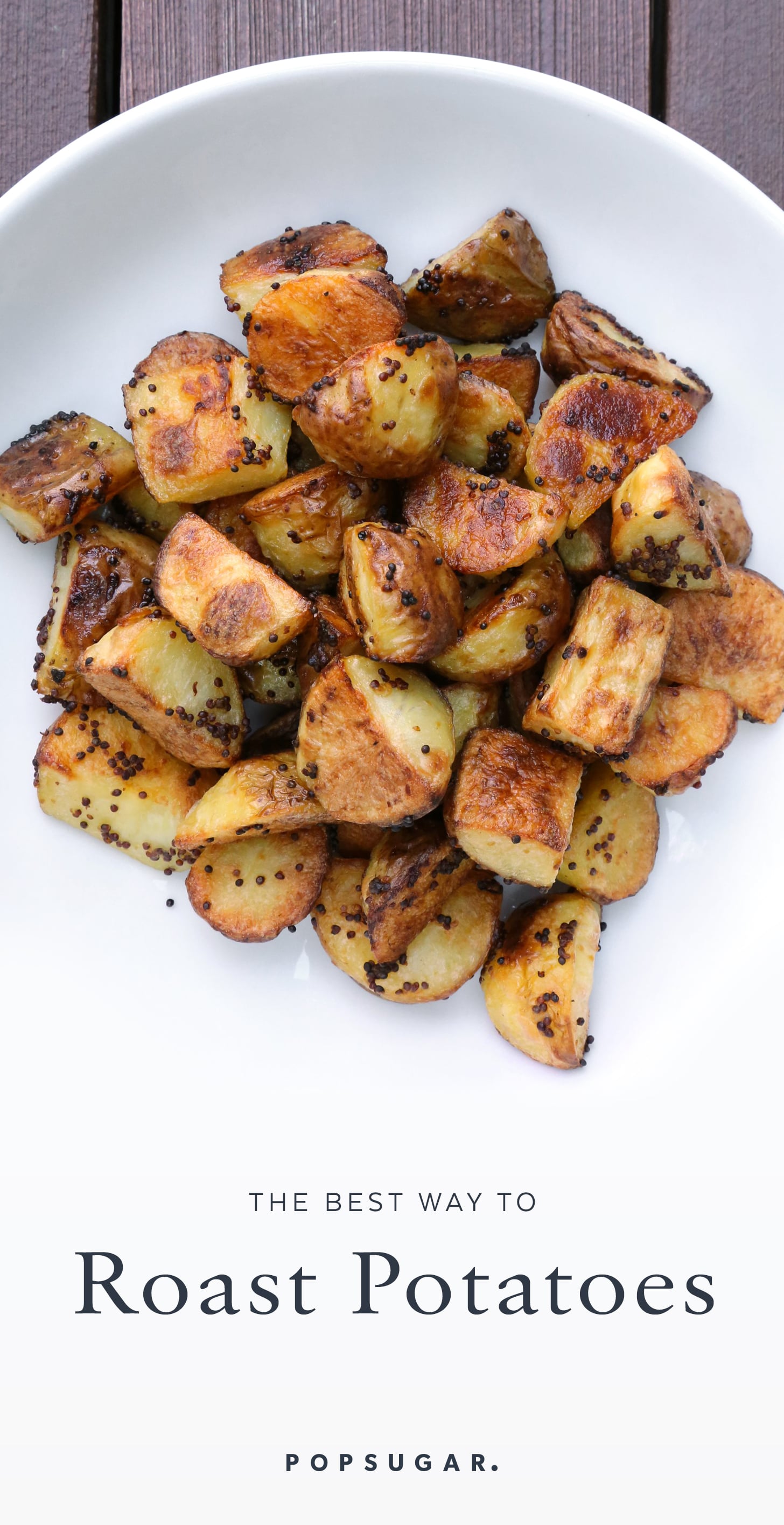 Toss potato chunks with olive oil and salt and roast at a high temperature and you'll have a pretty good side: satisfying, but nothing to write home about. The problem: it's tough to coax the potatoes to a perfect crisp-tender texture through this method. For potatoes to be both fluffy and tender inside and crisp and deeply browned outside, they need to be cooked twice. I could go into the science of it, but essentially, it's the same idea as why french fries are cooked twice.
Here, instead of frying at a lower temperature (essentially poaching the spuds) and then frying at a high temperature to brown and crisp the outsides, the potato chunks are first par-cooked in boiling, salted water, before tossing them in olive oil, salt, mustard and black pepper and roasting on a preheated baking tray. This one-two punch results in deeply brown potatoes that are perfectly cooked both inside and out.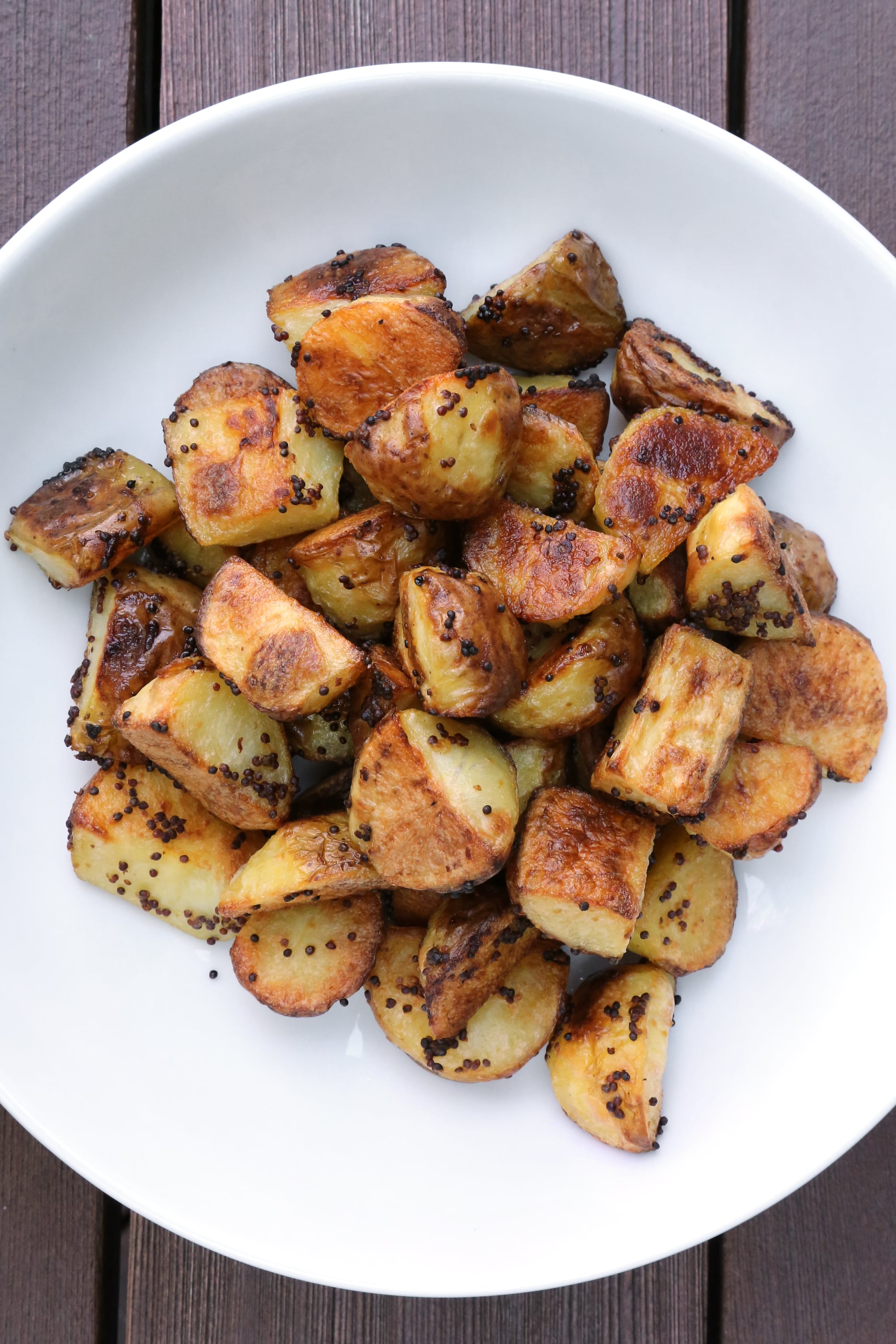 Mustard Roasted Potatoes
From Nicole Perry, POPSUGAR Food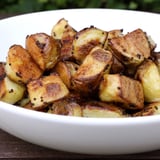 Ingredients
1 kilo small white roasting potatoes, scrubbed and quartered
1 tablespoon plus 1 1/2 teaspoons salt
2 tablespoons plus 1 teaspoon extra-virgin olive oil
2 tablespoons whole-grain mustard
1/2 teaspoon freshly ground black pepper
Directions
Preheat the oven to 220°C. Put a baking tray in the oven (it'll heat up while the oven preheats).
Add the potatoes to a pot with 1 tablespoon salt; cover with about 1 inch of water. Bring to a boil, reduce heat to low to maintain a simmer, and cook for 5 minutes, or until easily pierced with a paring knife, but the centre is still hard.
Whisk together 1 1/2 teaspoons salt, 2 tablespoons olive oil, mustard and black pepper in a large mixing bowl.
Thoroughly drain the potatoes and then toss with the mustard mixture.
Take the preheated tray out of the oven, drizzle with 1 teaspoon olive oil, and tilt the pan to spread it evenly. Add the potatoes, arranging them so that a flat side is in contact with the pan, and bake for 25 minutes, or until the bottoms are brown. Flip the potatoes and cook for another 15 to 20 minutes, or until deeply browned and tender.
Information
Category

Side Dishes

Yield

4 to 6 servings
Image Source: POPSUGAR Photography / Anna Monette Roberts