Ronnie and Georgia Kids' Room Copied From Pinterest
Facebook Found a Kids' Room on Pinterest That Looks Just Like Ronnie and Georgia's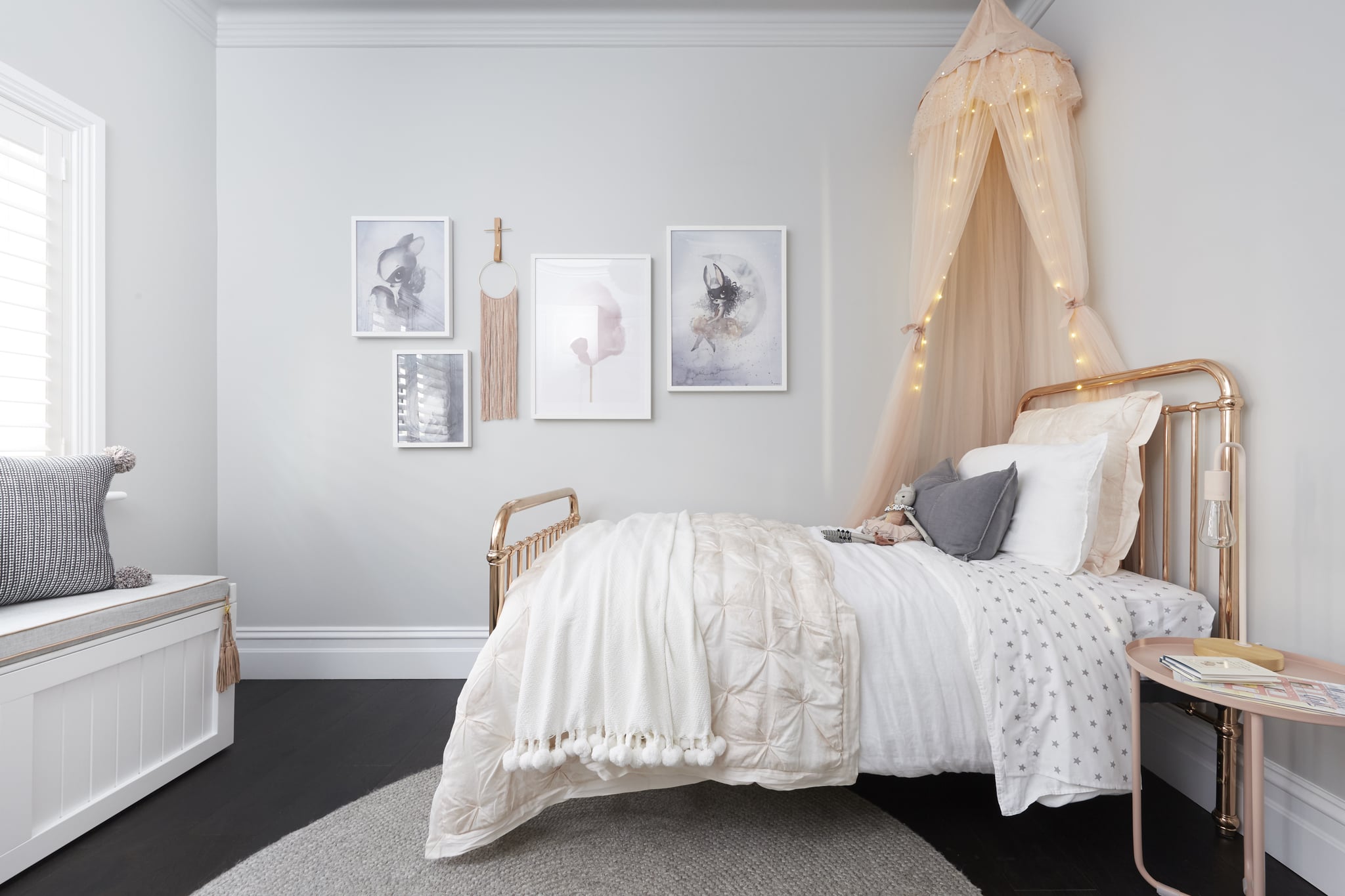 The popularity of Instagram and Pinterest is based on the inspiration and ideas it can share. Whenever anyone tells me they're planning a renovation or room revamp, there's usually a Pinterest board to go with it. Same goes for when anyone I know is planning a holiday/hair cut/detox/health kick or any other life change, big or small. So is it really surprising to know that the contestants on The Block do exactly the same when planning their rooms?
One Facebook member posted a Pinterest image on to Nine's page that looked very similar to what Ronnie and Georgia delivered on Sunday night, and the reactions from other fans was a mix of shock (and a few accusations of cheating) and "well, obviously".
Ronnie and Georgia may be winning The Block so far, but they aren't winning many friends. They are divided from the other Blockheads and fans of the show have been quite vocal about wanting to someone else win a room. Their last two wins have been particularly controversial because they have been won through their styling, rather than the design or inventiveness of the rooms. Where some teams have added ensuites, walk-in wardrobes and mezzanines, Ronnie and Georgia have delivered beautiful, but simple rooms, and winning.
This makes the copying-from-Pinterest thing a little harder to be okay with, because, as some have argued, they are winning off other people's ideas. Personally, I think yes, it's similar, but Georgia has picked a few key pieces that are big in kids' bedrooms right now: a rose gold bed from Incy Interiors, Mrs Mighetto prints and a canopy with fairy lights combination. As a result, her room looks like a lot of kids' rooms on Pinterest right now.
We're sure the same could be said of of the rooms on The Block by a lot of different contestants, and it makes sense to go for what's popular, but is it the kind of thing we want to see on the show? Should the judges be picking up on it? Tell us what you think below.
Is copying pictures from Instagram and Pinterest on The Block OK?
Item for item like that? Absolutely not.
I would hope for more originality from the contestants.
I think it's up to the judges to spot something that's been out their before.
Everyone does it, that's the whole point of Instagram and Pinterest. It's fine.