Tooheys Cookbook Sticky Barbecued Ribs
Make Dad's Day With This Sticky Barbecued Ribs Recipe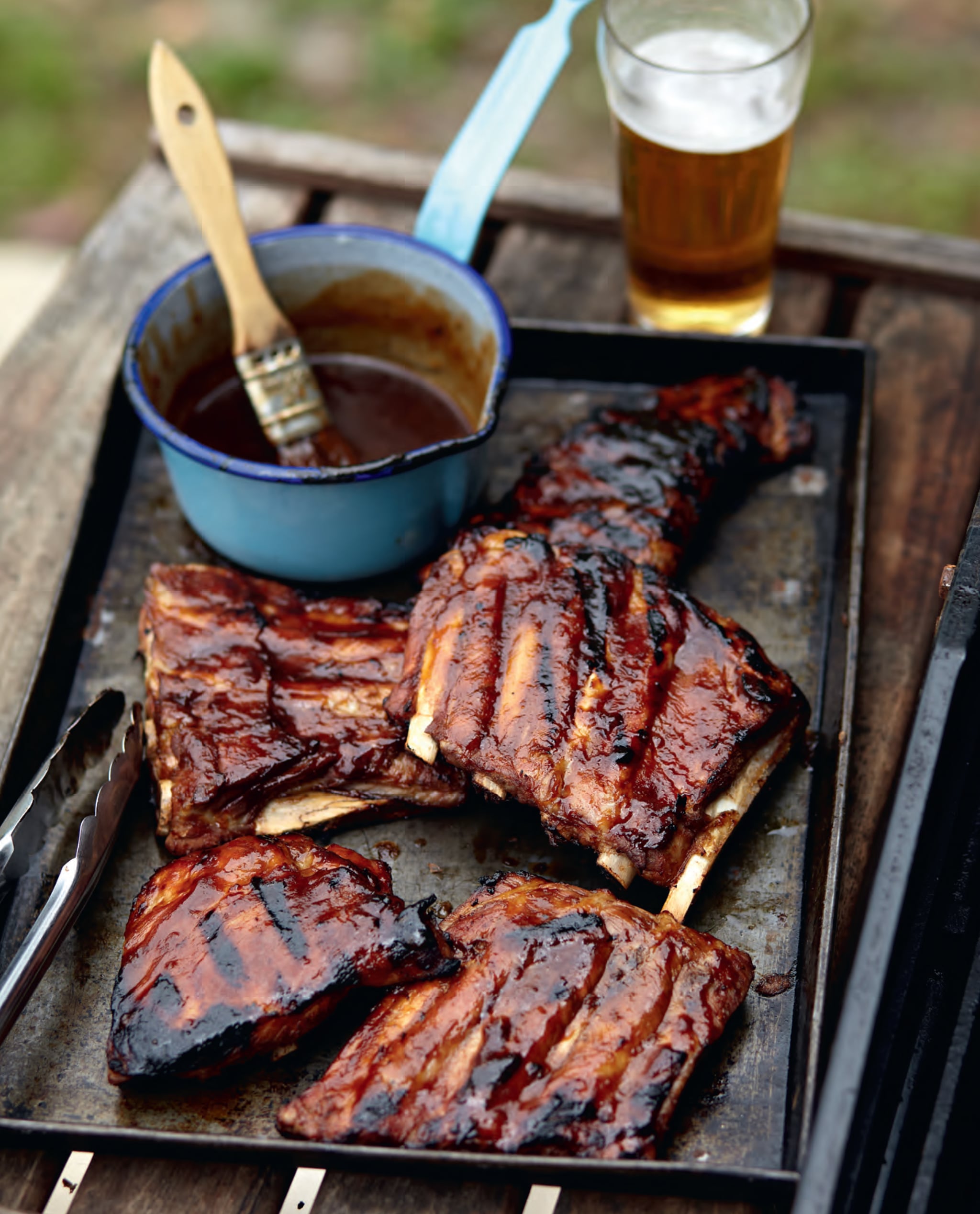 Hopefully you've nailed an awesome present for dad and a card to match. To top off his Father's Day, serve him these stupidly good ribs for Sunday lunch. They're guaranteed to make his day.
FYI: It's a good idea to stock up on napkins and bibs for this meal — things can get pretty messy.
Sticky Barbecued Ribs
Tooheys Cooking Handbook, $39.99. Available now from booksellers and online retailers.
Notes
Tender, meaty, sticky and smokey — our baked and basted ribs are the best thing this side of the border. They're pretty messy, so it's perfectly acceptable to throw on a bib when getting stuck into these bad boys.
Prep Time: 20 minutes + 1 hour marinating
Cooking Time: 1 hour 10 minutes
Ingredients
1kg pork ribs
375ml bottle Tooheys Old
1/4 cup orange juice
1 cup smokey barbecue sauce
1/3 cup malt vinegar
6 garlic cloves, crushed
1 tbsp finely grated fresh ginger
Directions
1. Cut the ribs into smaller racks of 4-6 ribs. Mix together the Tooheys Old, orange juice, barbecue sauce, malt vinegar, garlic and ginger. Pour into a sealable plastic bag, add the spare ribs, seal and toss to coat. Place into the fridge to marinate for at least an hour (or overnight).
2. Transfer the ribs and their marinade to a large saucepan. Cover and bring to a simmer over low heat. Cook very gently for 1 hour, turning the ribs occasionally to make sure they are covered in the liquid. Remove the ribs from the pan. Increase the heat to medium-high and cook the remaining marinade for 10 minutes or until reduced and thickened slightly to make a sauce.
3. Preheat a barbecue grill over a medium-high heat. Cook the ribs for 5-10 minutes, turning occasionally, until well browned. Brush with the sauce occasionally during cooking.
Tooheys Tips
To get that authentic sweet, charred taste, use an American-style smokey barbecue sauce. We like a good hickory-smoked sauce, which you can find at most supermarkets these days.
Information
Category

Main Dishes, Pork

Yield

Serves 4
Image Source: Tooheys Cookbook