Video of Messina Being Made Into Tim Tams
Please Observe the Magic of Messina Being Made into Tim Tams
If there's one thing we love, it's the joining of two of our favourite things. This is how all the best creations come to life. Croissants + donuts = cronuts. Delicious. Ryan Gosling + Emma Stone = La La Land. Perfect. You see what we're saying? Double down on the awesome and you get double the freakin' awesome.
The latest collab we're crazy about is between Tim Tam and Gelato Messina. The two iconic Australian brands — one long-standing, and one relatively fresh in the game — have joined together to create four divine new Tim Tam flavours, which are on shelves now. There's Black Forest, which sold out super fast in store, Choc Mint, Salted Caramel and Vanilla, and my personal favourite, Coconut and Lychee. Spoiler alert: all are delicious.
And don't think the collaboration process was some slap-up job that Messina got to whack their name on — nope, the founders themselves spent hours upon hours figuring out how to make their best-selling ice-cream flavours work in a biscuit. Watch the process above, and start perfecting your Tim Tam Slam.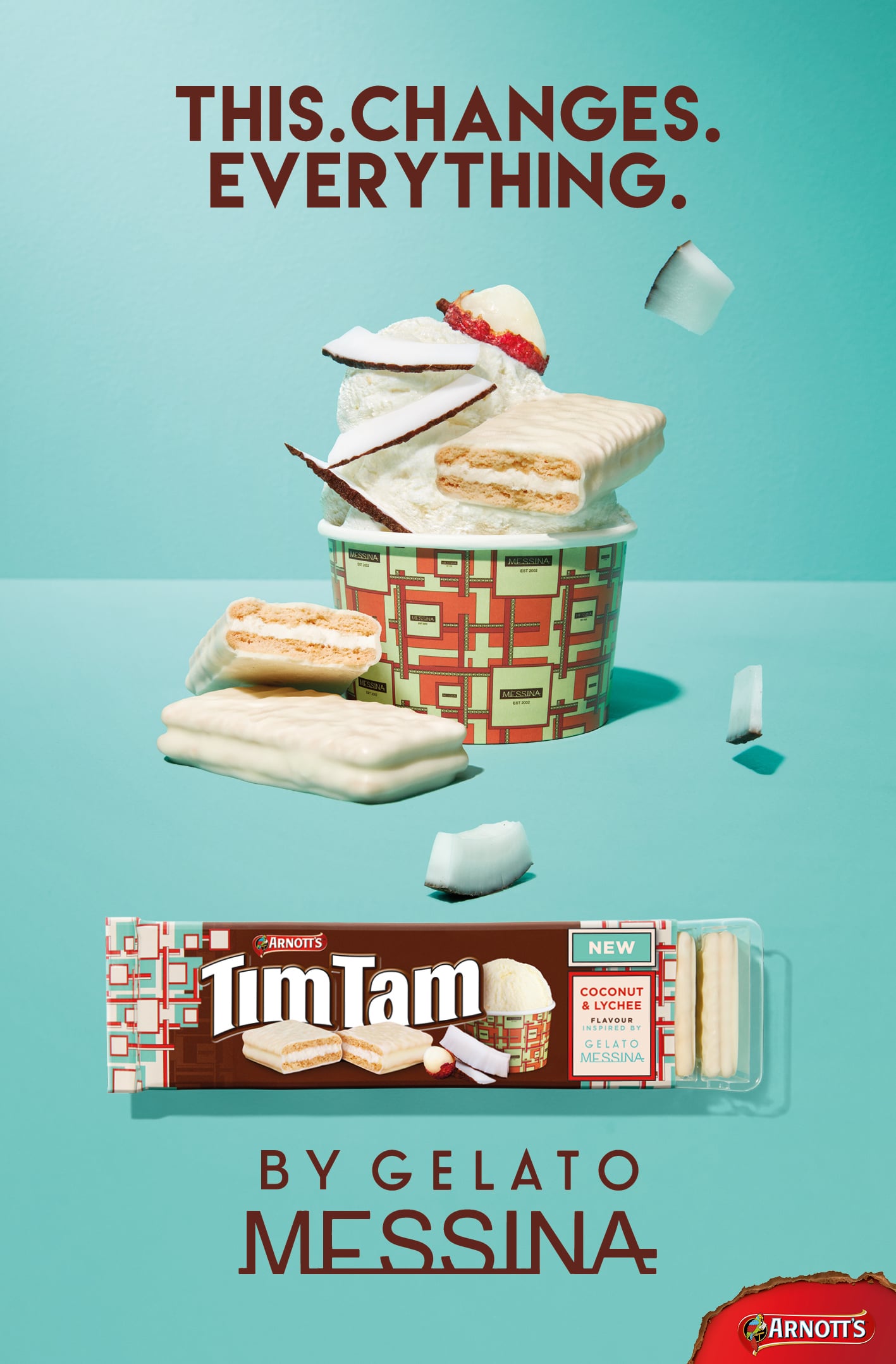 Image Source: Supplied