What Not to Have in Your Bedroom If You Want to Sleep
7 Things You Should Never Have in Your Bedroom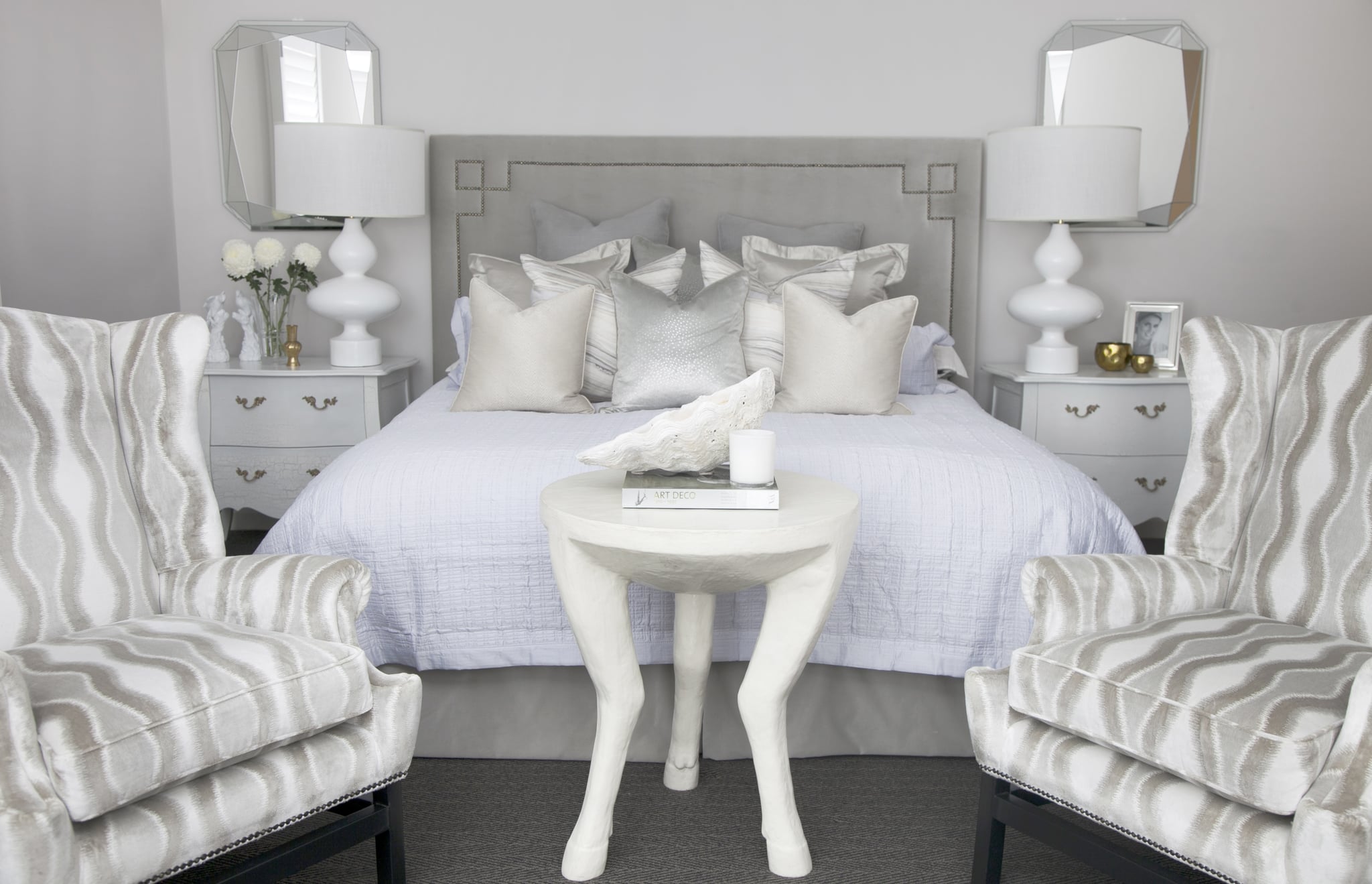 Sleep is important. Like, really important. It contributes to your physical and mental health, happiness and all-round well-being. Step one of getting it right, is creating a space that relaxes and lulls you to sleep, rather than triggering or reminding you of all your to-dos and stresses.
Before you figure out what should be in your snooze palace (yep, that's what we're calling it now), it's good to know what should definitely not be making an appearance behind the palace doors. So we asked interior designers, a lighting scientist and a sleep brand founder (who knows a thing of two about getting a good night's sleep) to lend their expertise. Heed their advice and nights of perfect rest are all yours. And yes, you will totally feel like a princess. Princess Snooze.
1. Pets
Research shows that 30 percent of pet owners who share their beds report waking up at least once a night because of their furry loved ones. If you want a night of wondrous, uninterrupted sleep, the pooch has to sleep in his own room.
2. Food
"Avoid eating in your bedroom as it sends the wrong signals to your brain," says Shea Morrison, co-founder of The Goodnight Co.
3. Any work
"Leave your work out of the bedroom, lying in bed processing your work will more likely make you nervous or agitated, or fill your mind with things you'll need to do in the morning rather than letting you wind down," says Shea, and interior designer Melita Mayvn of Mayvn Interiors agrees. "Don't have your office in your bedroom," she says, "Your bedroom is your sanctuary, not a working space."
4. Phones and all other electronic devices
After significant research, we now know that staring at the blue and white light emitted from digital screens prevents your brain from releasing the melatonin, which is exactly what you need to for your body to feel sleepy. Without it it's hard to fall, and stay, asleep. Plus, receiving notifications can be disruptive (especially if you don't keep your phone on silent).
5. Blue and white light
Other than the sleep-zapping blue and white light that comes from our screens, eliminate all cool white and blue light. "Shades of white light have different impacts on our circadian rhythms," says Dr Luc Schlangen, scientist and Philips lighting research expert. "Exposure to cool, blue white light suppresses melatonin, and hence makes us feel more alert and awake. That's why offices, gyms and operating theatres use this shade of white light, whereas exposure to warm yellowish white light increases melatonin levels, and is used in places of relaxation like our living rooms and bedrooms, and also bars, restaurants, and hotels." Ensure the light bulbs in your bedroom are warm, soft and ideally, adjustable. Try out a Smart Bulb like Philips Hue, $29.88.
6. Bold feature walls
Interior designers Sonia Warner and Jacinta Woods of Woods & Warner say the single painted feature wall is a thing of the past (that they hope never comes back). "Be brave and paint or wallpaper the whole room . . . it will feel more connected and sophisticated." Not to mention more relaxing, which is exactly why Melita says to steer clear of red, orange or hot pink in the bedroom, "Your bedroom should be soothing and relaxing rather than vibrant and busy."
7. Oversized furniture
Over crowding your sleep space is a sure way to make yourself restless. Melita warns against furniture that's too big for your space, "This will make your bedroom feel smaller and cramped." While Sarah Cichy, director of Piccolo PR says over accessorising or mixing too many patterns will also make things feel cramped. "It's hard to relax with too much clutter, so keep things open. Select a signature piece and then use a mix of quieter neutrals for the remaining furniture so that the space feels light and open."