What It's Like to Be on Fixer Upper
A Fixer Upper Cast Member Admits the House Isn't Always Done on Reveal Day and 4 Other Shockers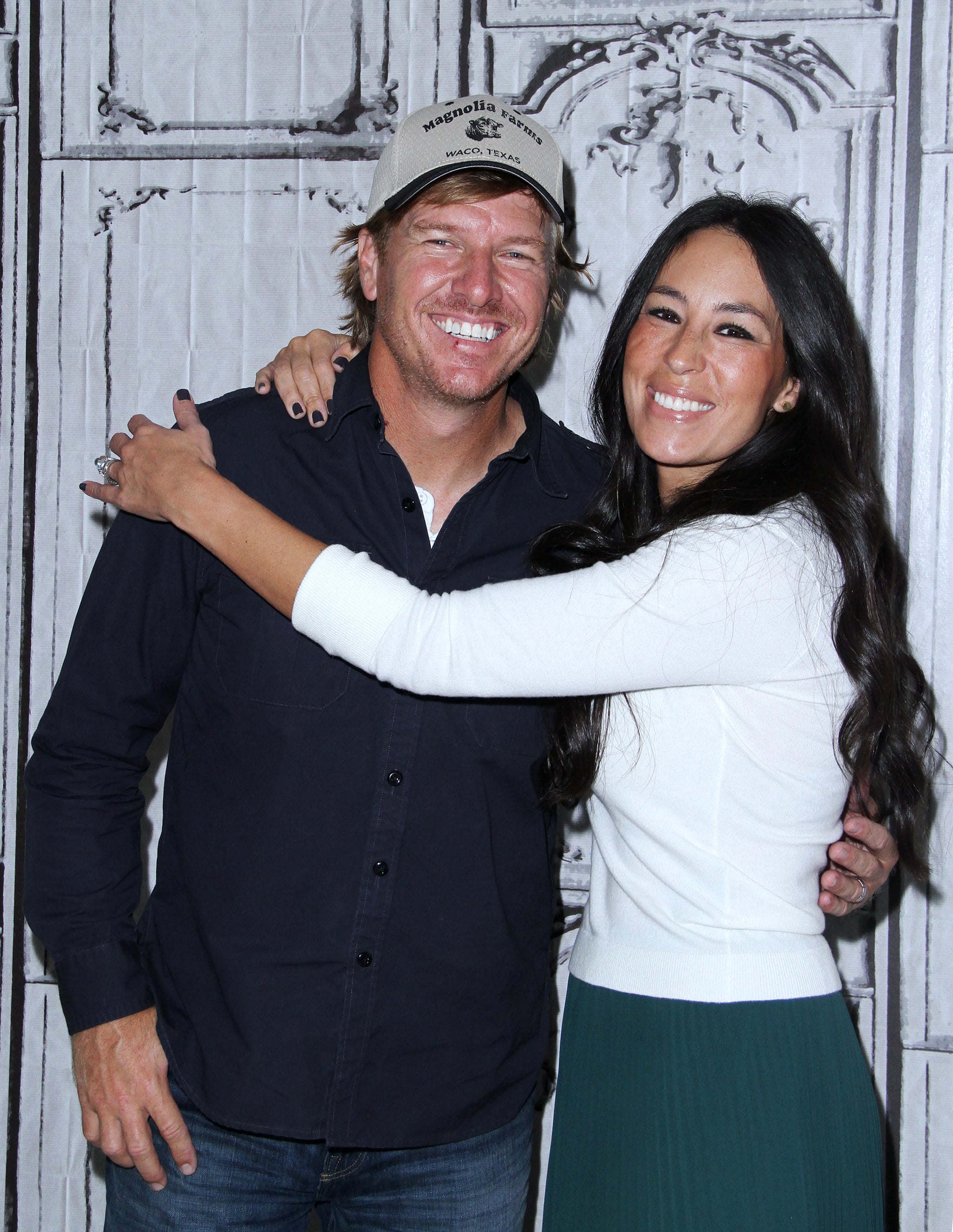 Crafty home blogger, mum, and Fixer Upper expert Rachel Teodoro is at it again with her great research into what it's really like to be cast on the hit HGTV show. Last time she dropped the bomb that you don't get to keep the furniture. This time she's talked to Fixer Upper season three client Lindy Ermoian from the episode "Coastal Calm in the Country" for even more fascinating realities of being cast on the show. Hold onto your Magnolia Market hat, because what Lindy had to say will blow you away.
There's Some Straight-Up Acting
Sure, all reality shows involve a certain degree of acting — it's still entertainment, after all. Lindy says her family had already purchased a home that used to belong to Lindy's grandmother when they were cast on the show. Since part of the Fixer Upper formula is looking at three potential homes with Chip and Joanna Gaines to find the perfect one, they still toured potential reno properties on camera. And here's the kicker: they had to pretend to be shocked at the "coincidence" when the Gaineses took them to the home that used to belong to Lindy's grandmother. We have to admit, it does make the episode all that much more dramatic, though it is a touch deceiving!
You Don't Have Direct Access to Chip and Jo
Maybe in the early days of Fixer Upper, before the Gaineses were megastars, you could text Jo about design concerns or call up Chip for a construction update. These days, however, contact is very limited. Lindy told Rachel that she worked mostly with a team of design assistants and couldn't contact the Gaineses directly.
Chip Only Does Construction When the Camera Is On
All those shots of Chip wielding a hammer or busting down walls? Only for the camera, Lindy says. Her family moved into a guest house next to the home as it was being renovated, so they had an unusually front-row seat to the daily construction work — none of which, they say, was done by Chip.
Being on the Show Saves You Tons of Money
There are perks to being on Fixer Upper beyond having a custom Joanna Gaines-designed home. Top among them: an unbeatable deal on renovation expenses. Lindy says not only were her construction costs below market, but when Joanna hated the ugly rust colour roof on the home, she covered half the cost of replacing it!
The Home Isn't Always Done by the Reveal
Reveal day is always led up to with much stress and anticipation as everyone rushes to get the work and staging done. As viewers, we assume that when the giant "before" poster is pulled away, the homeowners are moving into their newly completed home — but Lindy says this isn't always the case. It was another few weeks before her home was completed and move-in ready.
Want even more shocking Fixer Upper revelations? Visit Rachel's blog for the full post and advice on how to get on the show, straight from a former cast member.