Cocktail Home Delivery Service Review
Cocktail Delivery Lifted My Spirits After a Long Week Working from Home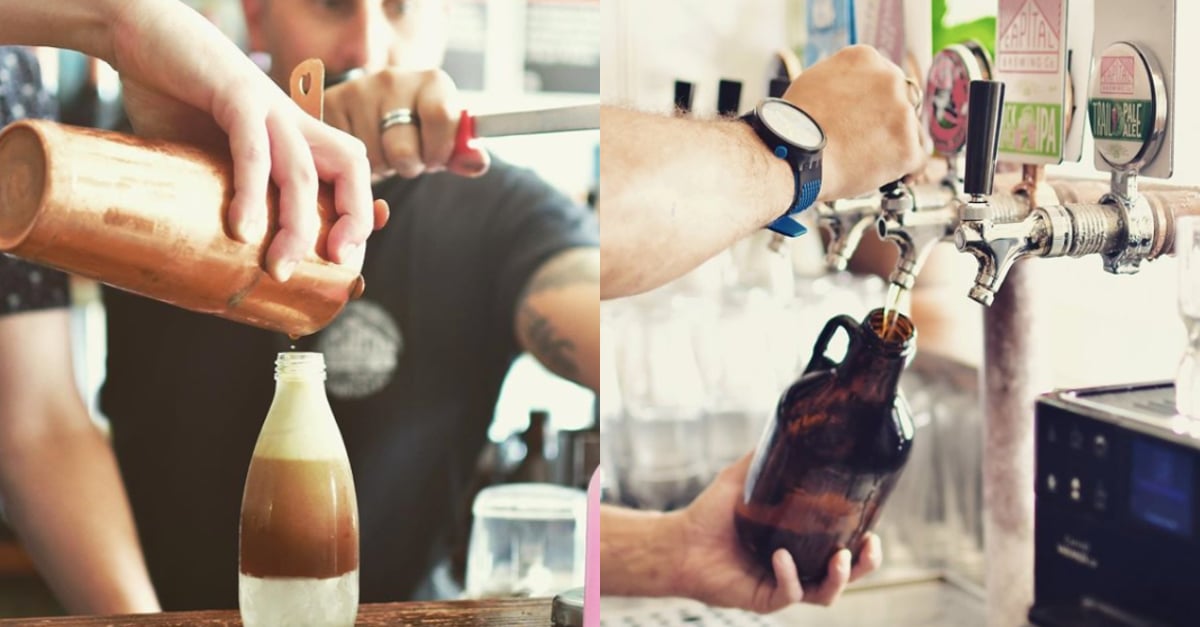 On Thursday, my flatmates and I decided to try cocktail delivery. And by decided, I mean, one of them knocked at my door and announced, "We're doing cocktails!" It's not exactly the mood I was expecting for a casual WFH social distancing Thursday, but it wasn't hard to persuade me. My daily post-work yoga session could wait.
I thought he meant we were going to make a batch of our own with the unhinged amount of alcohol we had stockpiled on the weekend, fearing that bottle-os were not an essential service. But he wanted to try out one of the many cocktail delivery services in our area of Sydney. Again, no complaints here.
The NSW Government relaxed liquor laws earlier this week, so that small bars, restaurants and cafes could stay open in the face of a nationwide ban on dining and drinking in, by offering takeaway and home-delivered cocktails. It's a brilliant strategy for the cocktail bars who offer a service that, honestly, I can't replicate at home. I was always a pretty crummy bartender.
We landed on The Rio, a local cocktail bar, who this week began to offer made-to-order bottled cocktails — either for pick-up, or delivered within half an hour if you live close enough. "This is what we do," The Rio wrote on Facebook, "so let us help you find sanity with a cheeky beverage at home."
The bar also offers growlers of draught beer (what else are all the bars meant to do with their already tapped kegs!), bottles of wine and Mediterranean tapas. We took advantage of everything except the food — because one flatmate with a taste for the finer things had already collected a box of fresh produce from fancy Surry Hills restaurant Firedoor, which cost only a little more than one from a regular meal delivery service.
We all have those special things we splurge on every now and again: for me, it's theatre and gig tickets; for him, it's a nice meal at a restaurant. We can't do those things now, but we can try our best to do something close enough in our own home. So he'll be spending lockdown cooking with the best ingredients and drinking a classy wine, and I'll be watching Ben Gibbard and James Blake home concerts and acting like a drama queen (just a regular Thursday vibe).
Not going to lie: we're living the luxe life in our Inner West sharehouse with the paint peeling off the walls. The isolation meals and drinks are lush, and we don't even have to go outside for them.
The best thing about the entire exercise was that getting the cocktails delivered was as simple as sending a cheeky text. One cheeky text, and next thing we know, there's someone at the door with a card machine to take payment, and three $20 house cocktails.
We chose a Rio Colada (sorbet, white rum, dark rum, smoked pineapple syrup, fresh pineapple juice), a Banana Rhu-Public Old Fashion (house infused banana rum, bitter, rhubarb syrup) and an Ink Gin Lemonade (Ink gin, lemon, sugar, soda). The Rio Colada arrived in a CAPI bottle, with a block of ice frozen at the bottom, the Old Fashion in another CAPI bottle, and the gin in a repurposed balsamic vinegar bottle. They tasted exactly as they would from the bar, with the bonus luxury of none of us having to change out of our pyjamas.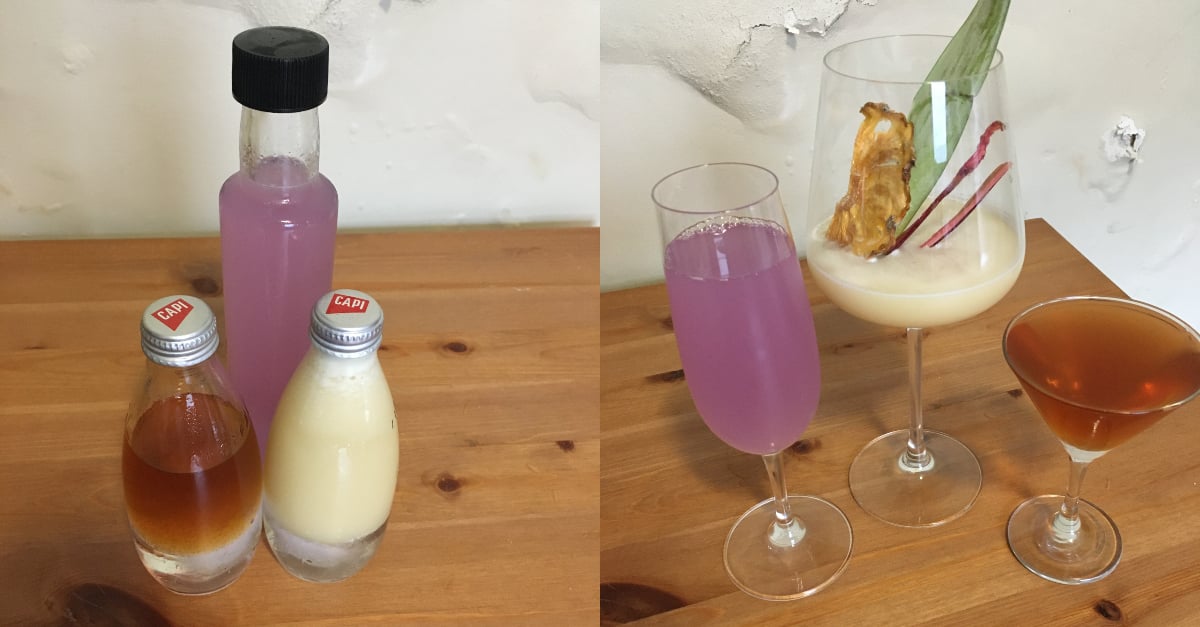 While we whinged about the serving size, which was a reasonable single-serve, when we could have guzzled two litres of the stuff, we were so impressed by our bottled cocktails, complete with garnishes (all of which one flatmate took as his own without realising), that we thought we'd go again — this time ordering a couple bottles of chablis, a litre growler of Watermelon Grifter, and another Ink Gin Lemonade. It's a pink drink, and this girl loves a pink drink. "Hi guys you just delivered some delicious cocktails . . . ," our follow-up began, my flatmate joking out loud that he wants to panic buy this stuff.
The cocktail delivery definitely helped us find our sanity, grooving around the house and chuckling to each other that we were feeling "fineeeeeeee", for the first time since we found ourselves confined to this space a week-and-a-half ago. It was the first time we realised that we could still indulge something other than an appetite for Netflix, while keeping ourselves responsibly socially distant. "This is so fun, I love quarantine," my flatmate said, and it's a hard agree from me. Plus my Instagram Story got more engagement than I think I've ever gotten, especially on a post where I boast about wearing no make-up, not washing my hair, or wearing anything but TV shirts. What a vibe.
Next time I'm compelled to text my ex, I'll text The Rio's number instead, and end up with a delicious Ink Gin Lemonade instead of a stomach full of regret.