2DayFM's Dan Debuf Debates Marriage Equality
Dan Debuf Argues Marriage Equality With a Man Who'll Get Divorced If Gay Marriage Is Legalised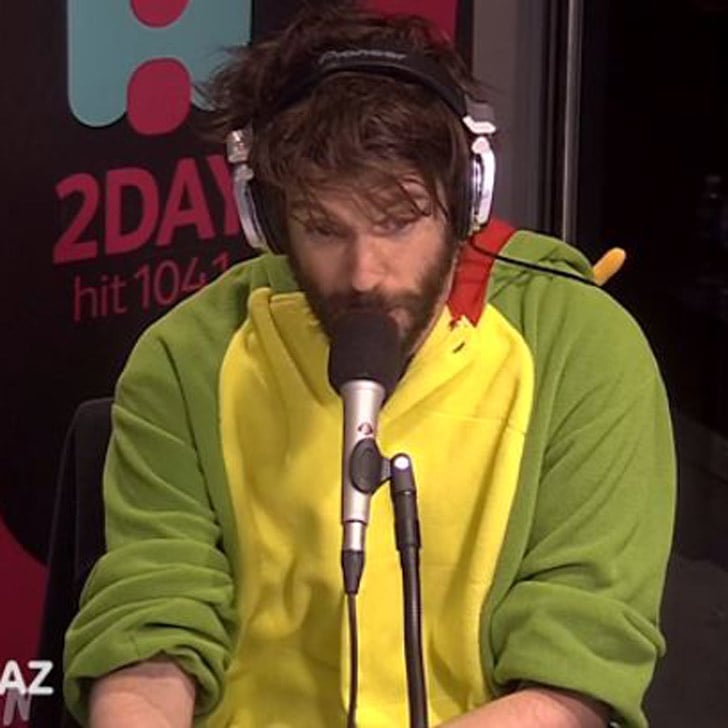 The cover of yesterday's Canberra CityNews newspaper featured a happy snap from the wedding day of Christian couple Nick and Sarah Jensen. The couple, who have been happily married for over a decade, have vowed to get a divorce if Australia allows same-sex couples to marry.
On yesterday's 2DayFM's Dan & Maz show, Dan Debuf and Maz Compton interviewed Nick Jensen. Jensen argues that despite being in a healthy and loving relationship with his wife, they believe that if the Government legalises same-sex marriage, they are breaking an agreement they made to straight married couples.
"We're not doing this as an act of protest," Jensen argues, "it's the fact that when we signed the marriage certificate, 10 years ago now, we made an agreement about what marriage is. That marriage is a fundamental order of creation between a man and women for the sake of children, for life." Dan's reply? "Yeah, I don't know about that. I think it's two people who love each other wanting to spend their lives together as a unit."
The conversation gets pretty heated, Dan does a great job of expressing what he believes and highlighting the flaws in Jensen's argument. He eventually dismisses Jensen saying, "Yeah, well good on you mate, you got on the cover of the paper." Did we mention he's wearing a dinosaur onesie to celebrate the Jurassic World premiere for the whole interview?
See the whole interview here:
Want more? Follow us on Facebook, Twitter, Instagram and Pinterest!