3 Resources For Relationship Stress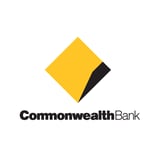 Proud partner, Commonwealth Bank. Always consider your personal circumstances before acting on financial advice.
Knowing where to seek help if your relationship takes a turn for the worst can be difficult. Although friends and family may be supportive, the advice and guidance they provide may not suffice in more serious circumstances.
COVID-19's impacts have undeniably reverberated on our interpersonal relationships — it's completely normal to be experiencing intensified levels of stress right now.
However, there are clear boundaries between stress-induced behaviour and what could potentially lead to the compromise of your safety, or the safety of someone you know. It's a chilling statistic, but unfortunately in times of crisis, it's likely that instances of domestic abuse can rise anywhere between 30-70%.
If you're concerned about your partner's actions or have growing worries around your safety, here are 3 services that'll provide practical advice as to how to maintain your wellbeing, and delve further into issues before they become sinister.