Anniversary Gifts by Year
Amp Up Traditional Anniversary Gifts With These Unique Ideas
As POPSUGAR editors, we independently select and write about stuff we love and think you'll like too. POPSUGAR has affiliate and advertising partnerships so we get revenue from sharing this content and from your purchase.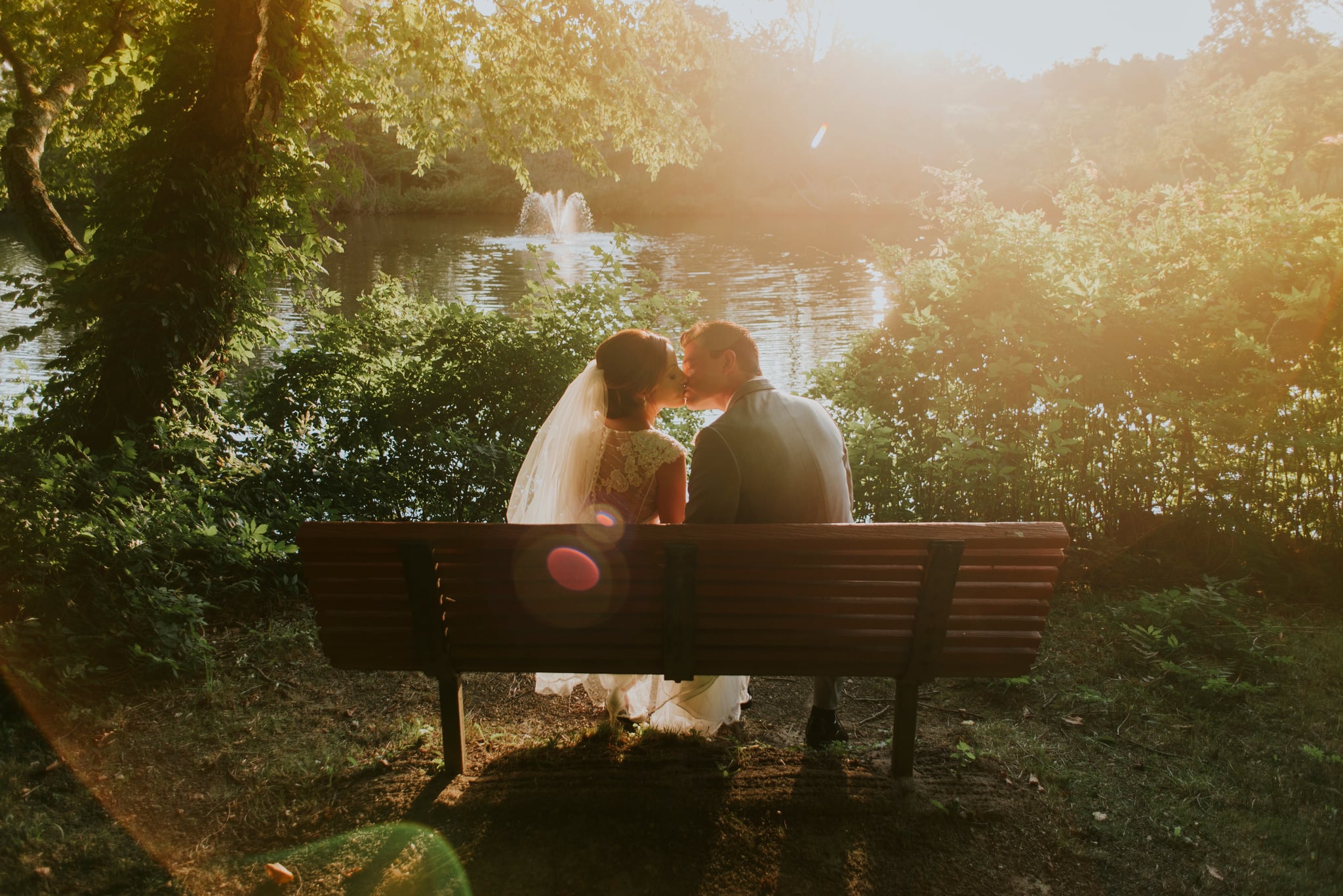 It's important to recognise momentous occasions, especially the celebration of love and marriage. Giving a specific and thematic gift based on the number of years a couple has been together is a pretty ancient custom. And besides being fun to give thoughtful presents, it can also represent a symbol of good luck and celebrate the couple's commitment.
But just because people have been giving gifts to represent specific milestones for centuries doesn't mean your gift has to be dated. Below, you'll find ideas to make traditional anniversary gifts even more personal and romantic.
1st Anniversary: Paper
Your wedding song printed and framed
A marathon bib for a race you ran together
A concert ticket to your favourite band's show
A personal letter
2nd Anniversary: Cotton
A set of soft sheets
Cosy socks to keep your loved one's feet warm
Matching t-shirts
Tickets to a carnival for cotton candy
A tapestry to hang in your home
3rd Anniversary: Leather
A custom wallet
A pair of leather shoes
A stunning new belt
A key fob
A watch
4th Anniversary: Fruit and Flowers
A bouquet (obviously!)
Planting a rose bush
Homemade apple pie
Homemade preserves
A botanical tattoo
5th Anniversary: Wood
A cutting board
A custom charging dock
An engraved knife
A wooden ring
6th Anniversary: Iron
A game of horseshoe
A binge-watch weekend of Game of Thrones
A travel steam iron
An iron sign of your initials
7th Anniversary: Wool
Homemade mittens
A warm beanie
A pool table with fresh felt
A trip to New Zealand to visit all the sheep
8th Anniversary: Bronze
A bronze key chain with your anniversary date
A small sculpture for the yard
A day at the museum to look at statues
A water fountain
9th Anniversary: Pottery
Handmade pottery with the family member's hand imprints
A new mug with family photos
A pottery class
A vase for those special flowers
Coasters
10th Anniversary: Tin/Aluminum
A custom coffee tin
Tin candles
A galvanised vase
11th Anniversary: Steel
A water bottle
A set of golf clubs
A jewellery box
A non-stick pan
12th Anniversary: Silk
Pyjamas
Lingerie
A robe
Silk sheets
An Hermès silk scarf
13th Anniversary: Lace
A lacy dress
Frame her wedding dress
Lingerie
14th Anniversary: Ivory
A piano concert in the park
Ivory-coloured towels
A trip to the zoo to see the elephants
A bone-replica flatware set
15th Anniversary: Crystal
Healing crystals
A crystal decanter
A stone necklace
Stone coasters
20th Anniversary: China
A dinner party where you use your wedding china
A new china set
A vintage china cup
A trip to Chinatown for dim sum
25th Anniversary: Silver
30th Anniversary: Pearl
Any pearl jewellery necklace
An oyster-shucking trip
A pearl-diving adventure
35th Anniversary: Coral
Scuba diving along the Great Barrier Reef
A coral bowl
A coral necklace
40th Anniversary: Ruby
Ruby earrings
A red velvet cake with ruby red frosting
Ruby cufflinks
A ruby tie clip
A bottle of ruby port
45th Anniversary: Sapphire
Bombay Sapphire Gin
A blue-themed party
A sapphire bracelet
50th Anniversary: Gold
A new wedding band
Godiva chocolates
A golden rose
A gold picture frame with a wedding photo
Gold-rimmed Champagne flutes
55th Anniversary: Emerald
A trip to Ireland (the Emerald Isle)
A cosy emerald blanket to share
An emerald tiara, just because
60th Anniversary: Diamond
A conflict-free ring
A diamond-shaped vase or bowl
Playing a game of hearts with the love of your life