Australians in London Voting Yes For Marriage Equality
Marriage Equality in Australia: It's a "Yes" From Me, All the Way From London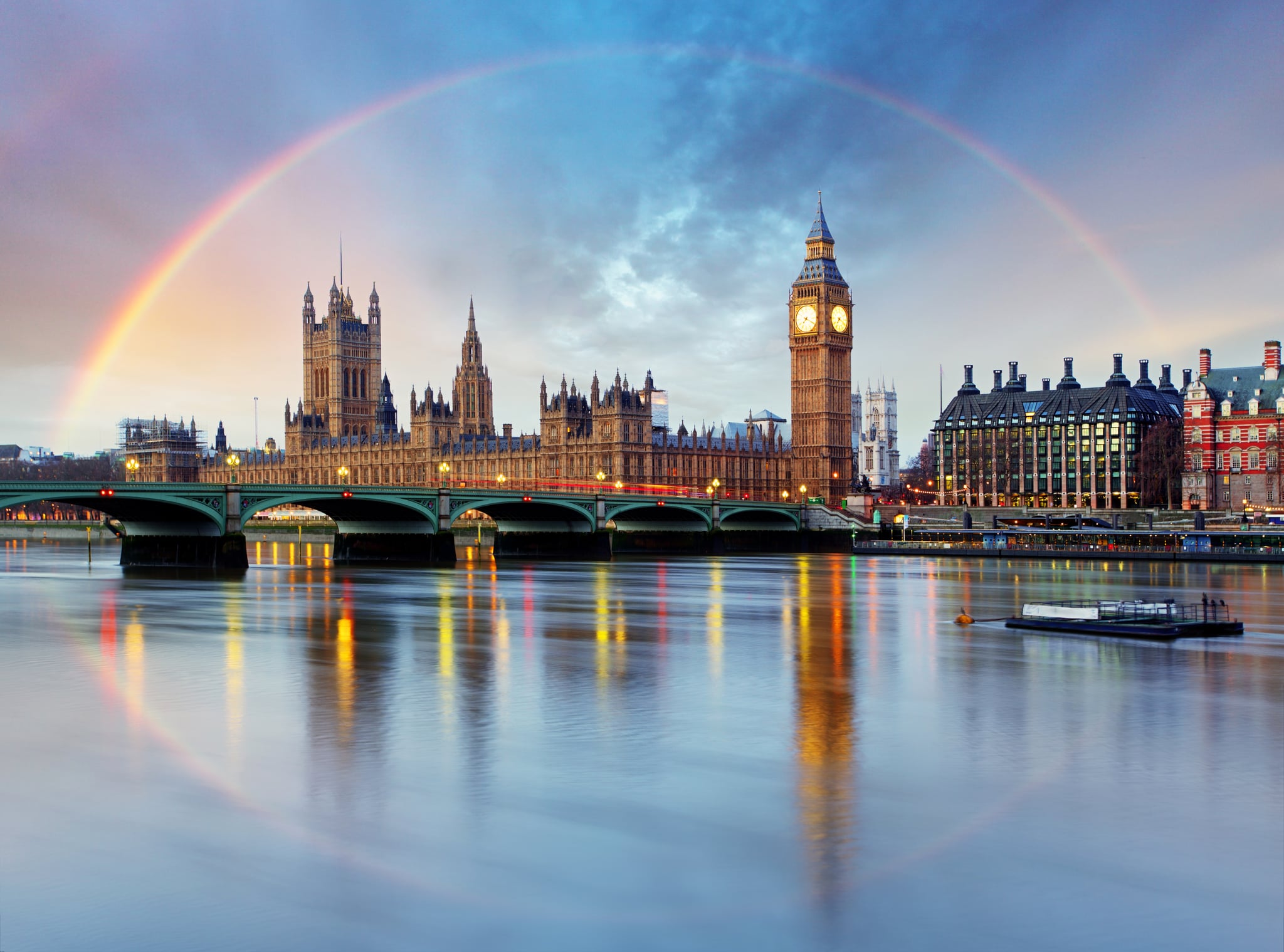 The same-sex marriage postal survey has made me feel very far from home. It is roughly 17,000km between Sydney and London — but something about my home country debating the legitimacy of the love between certain people has made me more aware of that distance than usual. Perhaps it's the rage, or the embarrassment, or the desperate sadness I feel for friends and strangers in the LGBTQI+ community.
I'm angry because I think this is a deeply unpleasant, possibly completely futile way to canvass a country's opinion on love, and all it's really done, from what I can tell, is hurt people and let others spout vitriol uncensored. I'm embarrassed because this whole debacle — and the very fact that we are even debating the legalisation of same-sex marriage — exposes this beautiful little country of ours for its stubborn bigotry and conservatism. And I'm sad because proponents of the "No" campaign have been allowed to denigrate, insult and belittle the rights and loves of a whole community, who deserve to love and be loved without being subjected to such hate speech.
There are half a million Aussies living or travelling overseas right now, all of whom can easily request their unique code and vote via the ABS website. About 113,000 of those are living in London, like me. Some days, you can't order a coffee or get on the Tube in this grey city without hearing an Aussie accent; we're a delightfully omnipresent group of residents. Most of the Australians I know who live here are all voting a big, resounding "Yes" in the marriage survey. They've mostly already done it, and any who are yet to do it, have until October 20 to get their code. It's a rambunctious contingent of Aussies over here, most of whom are angry, embarrassed and sad about this whole thing, like me. I know one who briefly consulted her religious conscience but ultimately decided to vote "Yes" because she has gay friends and believes in their right to love each other legally like everyone else. But apart from that, there has been no reluctance, no doubt, no hesitance from any of the Aussies I know over here; it's been an obvious "Yes" from the moment this debate began.
As for the actual UK locals, well, they're mostly confused about why we haven't already made same-sex marriage legal in our country. It seems archaic to them, that we're even still talking about it. Same-sex marriages in England and Wales began at midnight on 29 March, 2014. So it's not even like it's been legal here for that long; it's more that Australia's continued failure to legalise same-sex marriage confirms their suspicions that it's a funny little backwater country, potentially crawling with homophobes. Some of the "No" campaign rhetoric has reached us over here, even if you're not deliberately following Aussie news. So we know a little of how nasty it's been — and it is a shameful travesty that the Government has enabled that sort of vitriol.
I am, of course, proud to vote "Yes". I am proud of anyone else who has, proud of my darling friends back home who are relentlessly campaigning, proud of any Aussie who has written a letter, approached a neighbour, or cold-called a "No" voter to respectfully address their concerns. A postal survey is a cowardly way for the Government to have gone about having this conversation, and I am endlessly ashamed of that. A "No" result will be disastrous because it will be forever used as an excuse not to act on same-sex marriage, but a "Yes" result doesn't compel Prime Minister Malcolm Turnbull to do anything. And so, we may have exposed our LGBTQI+ friends to extreme and unforgivable bullying for nothing. That will be devastating. That will make me feel those 17,000km more acutely than ever.