Budget Friendly Father's Day Gifts from TK Maxx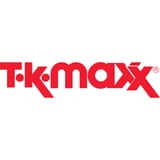 We're bringing the excitement back to shopping with TK Maxx. Go on a treasure hunt to find exactly what you weren't looking for, with thousands of brands and one-off gems under one roof at exceptional value, every day.
Not to alarm anybody, but there's only a couple of weeks to go until Father's Day. But there's no need to panic, we've got your back and will be rounding up everything from the best Father's Day cards to ultimate made-with-love breakfast recipes. It should all still be accompanied by a present, though — this is for the man who's been there since day one, after all! And while there are endless choices online, we know there isn't always time to wait for shipping and handling.
So what's a girl with limited time and a limited budget to do? Head into a store with lots of cross-category options to avoid making more than one stop. We found an absolute gem in TK Maxx (which has eight stores in Sydney alone and 37 along the East coast) — the chain stores specialise in off-price buying, meaning that each store is full of great branded products at a discounted price. It's a win for the wallet and a shopping adventure too, as each store varies in the stock they carry.
Keep scrolling for our edit of the best in-store buys for your Dad we found from TK Maxx, no matter what he's into.