Disney Characters Colours
This Cool Infographic Breaks Down the Colour Psychology of Popular Disney Characters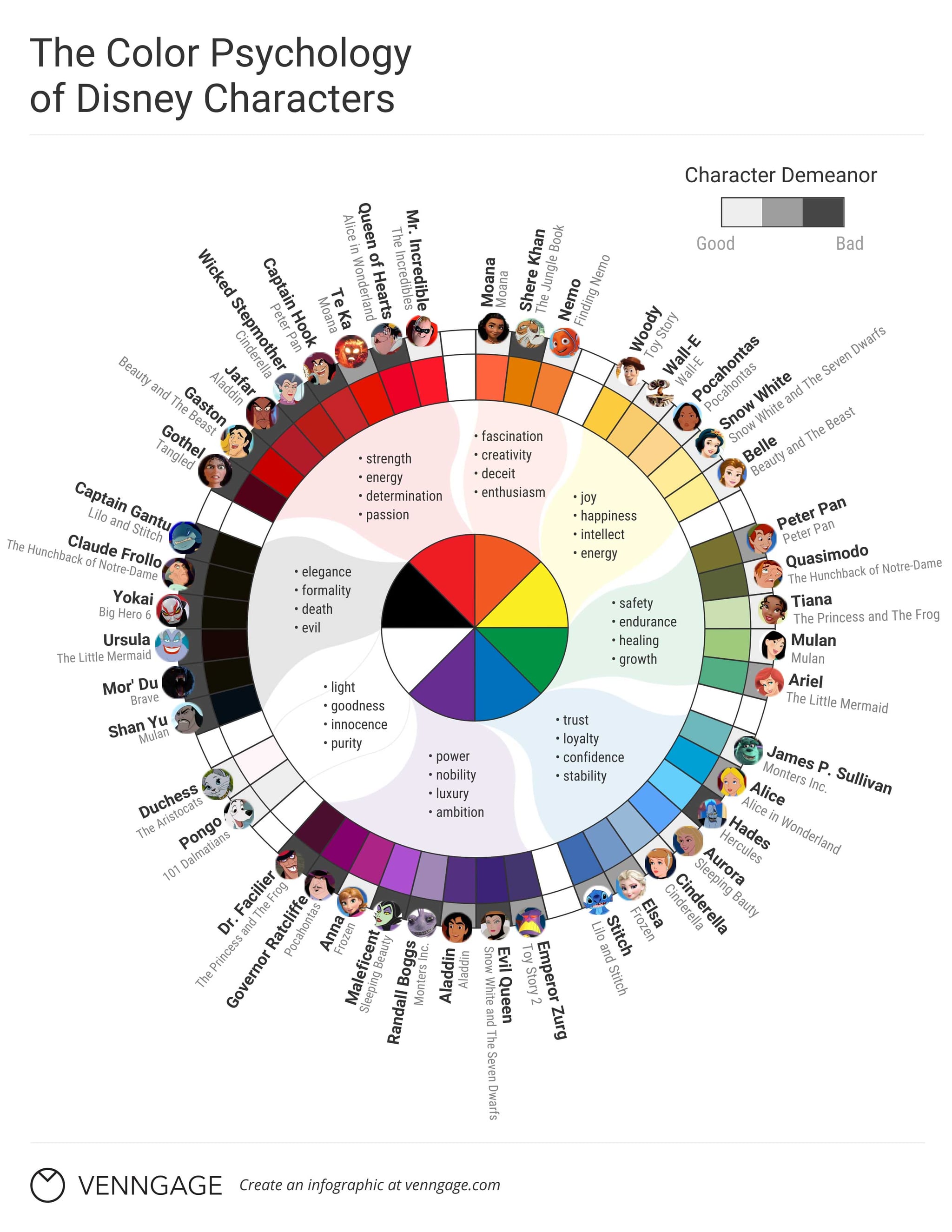 Part of the beauty of Disney movies is their timelessness, and despite all the repeat watches, somehow, there always seems to be a new lens through which to see them. While there is never any doubt as to who are the heroes and villains, delving deeper into how they're portrayed is fascinating.
A recent study by Venngage investigated how the use of colour related to the perceptions and personalities of popular Disney characters, from Belle and Jafar to Pongo and Elsa. They discovered that there were many similar colour correlations between those considered heroic and those who were villainous. The former were mainly associated with blues, yellows and greens to denote traits like growth, stability and joy, and the latter shared a palette of reds, blacks and purples to mark ambition, strength and death.
What's more interesting though, is when the "good" and "evil" overlapped, suggesting that some villains are more likeable than others, or that there may be a conflict of character in certain protagonists. For example, purple and blue feature heavily in the design of Anna from Frozen, colours shared by both heroes and villains; while Hercules' Hades, one of the more likeable villains, sits amongst Cinderella and Aurora.
Take a closer look at the infographic above! And while colour psychology can be subjective, it may make you reconsider your opinions on certain characters.
Now watch: A Photographer Turned Babies into Disney princesses, And These May Be the Cutest Photos of Our Time