Emotional Stages of Planning a Wedding
How Planning a Wedding Changed Me — For Better Or Worse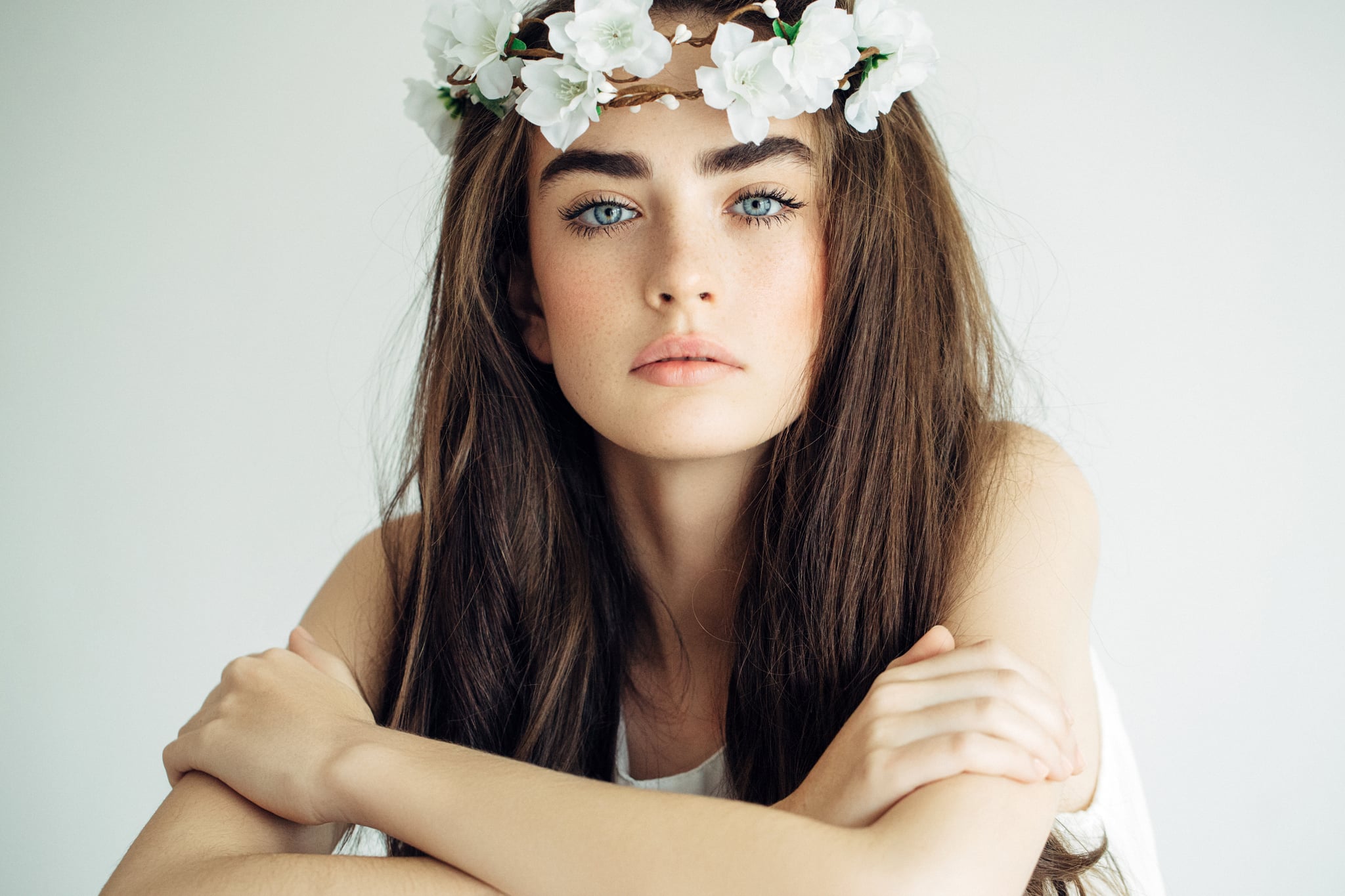 I'm one month out from my wedding, and during the 15 months I've been engaged, and six I've spent planning a wedding, I've gone through a few changes. I was not exactly an eager bride (I asked my fiancé if I was old enough — I was 28), and I'm surprised at how the title of bride has affected me, and how it's changed as W-Day draws closer.
Here are the nine major changes I've been through (so far) while becoming a bride.
1. I Had a Mild Identity Crisis
Am I a traditional bride? Modern bride? Country bride? City bride? Am I having bridesmaids? Getting married in a church? Will there be a wishing well? And all that before we even get to the question of the name change. If I had spent more time thinking about getting married before my beloved popped the question (something I highly recommend anyone seriously dating should start doing), I might have been more prepared and ready to deliver my answers, but I wasn't. I was massively overwhelmed and scared of the boxes I had to fit into — so I had a bit of a freak out.
2. I Spent Time Thinking About Myself and My Relationship
Once I calmed down, and got over the initial shock that I was moving into another life stage, I started assessing bite-sized pieces of all the questions that lay ahead of me. This meant a lot of thinking about myself, my partner and our relationship. All our vendors asked us what we've seen in weddings that we liked and didn't like — most of which I didn't really have an opinion on. I'd always loved weddings for what they were to the couple, but I'd never thought about what I'd want for myself. Early in the planning we met with our (fabulous) celebrant who started running through the encyclopedia of wedding rituals we could adopt. I could see on my partner's face that he had no idea there was so much to getting hitched — and that was just the ceremony. We started talking about what we wanted, what and who was special to us, what we wanted the day to feel like, and ultimately what we wanted to be to each other.
3. I Became More Forward
This happened when it came to looking at quotes and talking prices. I really hate to disappoint or put anyone out, so it doesn't come naturally to me to hustle or flag a matter as urgent. That changed when time started getting precious and budgets started to bulge. I would fret about something, like the dress alterations not being exactly right. Non-bride me would have just learnt to live with it, but bride me said, "I love it so much, but I'd just feel so much better if it was taken in just that little bit more. Could you do that for me please?" (I was obvs still super polite) and I felt so much better for it. Plus, it got me what I really wanted.
4. I Feel More Grown Up
I think this is a mixture of speaking up when I wasn't happy, easing into the "married" box, and being listened to. You really do call the shots when you're a bride, the focus is all on you, so you rise to the occasion. Also, I was running around the city having meetings with florists and talking locations with the photographer — I felt like I was in the opening montage scene of a Kate Hudson movie about busy women. Grown. Up.
5. I Really, Really Appreciate the Friends and Family I Have
Oh I really, really do. More than I thought possible. The people that are excited for you, looking forward to the day and to seeing pictures, really make it magic.
6. The Cost of Things Is Lost on Me
I remember getting a quote for Champagne about six months ago and thinking it was extraordinarily expensive. Like, ridiculous. I forwarded it to my bridesmaid with the message, "what a joke." I looked at that same quote last week and thought it was a bargain. I pretty much embody the phrase, "Throw money at a situation."
7. I Suddenly Don't Need Caffeine
I wake up every morning and sit bolt upright — it's rather unpleasant for my partner, soz babe. I have so much nervous energy pumping through me at all times, I actually can't drink coffee. It's as if I'm constantly standing on the edge of a cliff and the adrenaline will not quit.
8. I Actually Started Putting Myself First
The thought of looking back at my wedding photos and regretting not hitting the gym, has been the thing that finally made me start regularly working out. I've also started eating better, keeping appointments with my doctor and dentist — I sorted my health care cover! I also got serious about my at-home skincare routine and getting the treatments that will make me feel my best.
9. I Really, Really Can't Wait to Start Married Life
After all this, I just can't wait to be married. And that's not something I ever thought I'd be saying. I can't wait to have this awesome day and experience to look back on with only the best memories, but also think, thank god that's over. I want to start thinking about other things, plan the next part of our lives and just be really chuffed to hang out with my husband.