Get Better at Not Cancelling Plans
Here's Why 2017 Should Be the Year You Stop Being the Flaky Friend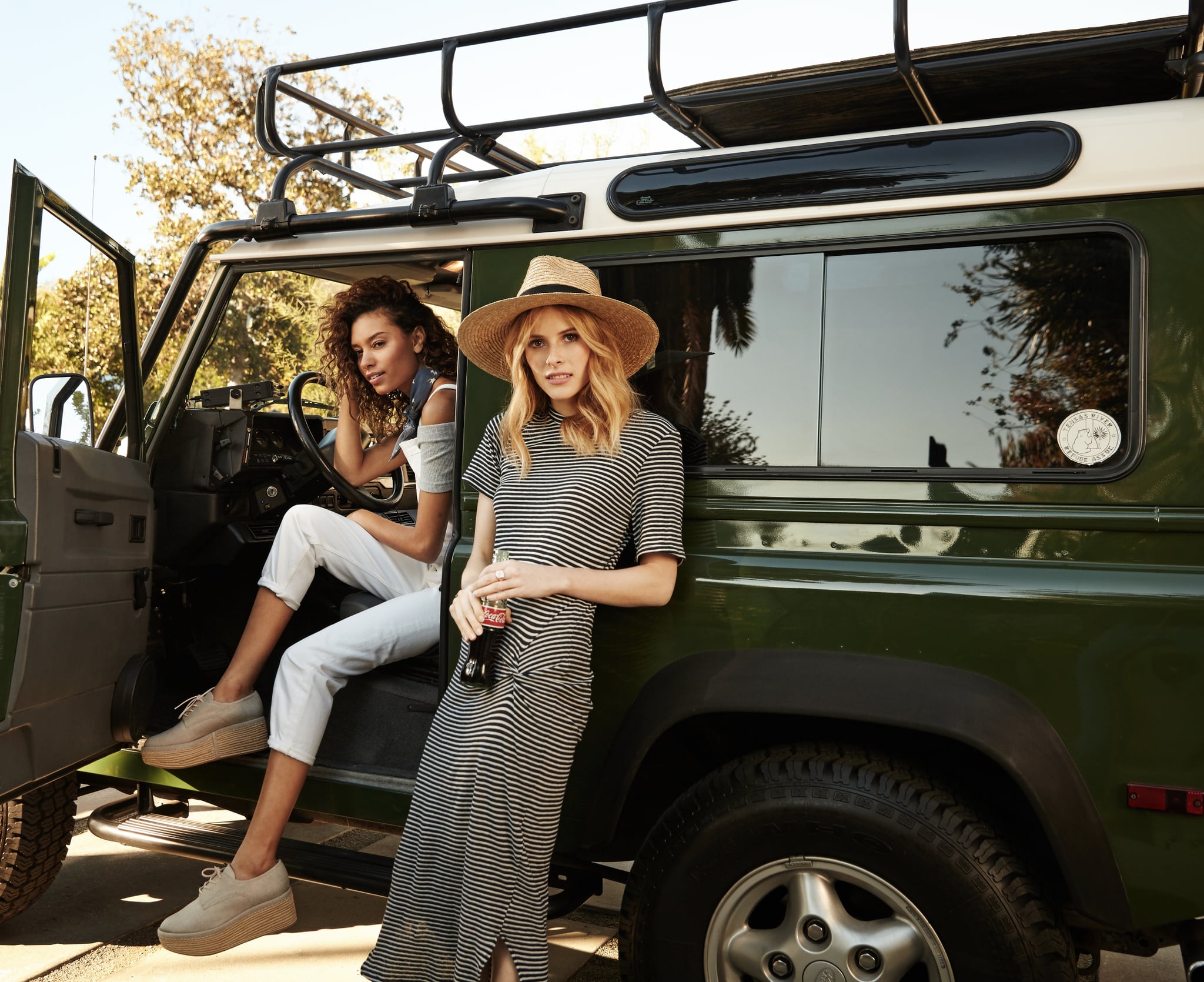 The past few years have never been a greater time to be an introvert. As KJ Dell'Antonia wrote in a recent article for The New York Times, Susan Cain's 2013 blockbuster book Quiet changed everything. "Suddenly, a resistance to social intercourse became, not just acceptable, but cool . . . " and that in direct opposition to the cult of "gregarious success" came stories of "powerful, successful people sitting quietly in meetings and substituting controlled online interactions for draining real world encounters." There are listicles all over the internet espousing the joy of cancelling plans and staying in. Binge-watching TV is practically a national sport. Most of us have, at least once, been the "flaky friend" in our group . . . without losing our friendship privileges.
Thing is, as KJ ponders, giving ourselves an out because we are introverted might also be making us kind of rude. Life is always going to throw us slightly uncomfortable situations — making small talk with your nan's nursing home boyfriend at her 90th, introducing yourself to the person standing alone at a work function, attending your colleague's baby shower and playing guess the nappy substance game. Avoiding potentially awkward, occasionally fraught situations can be the easy way out. And while it feels good to free ourselves of commitments that we're not keen on, along the way, we're surely missing out on something — human connection, civic duty, community, thinking beyond ourselves, mainly. Also, probably some hella good parties.
This isn't to say that social anxiety can't be debilitating and also miserable to boot. Or you shouldn't practice self-care or know your own limits. And staying in is of course one of life's greatest pleasures. But in a culture that has made it all too easy to bail on someone (a quick "something came up" text and you're out), there's something to be said for turning up when we say we will, for taking off the headphones and making conversation with your bus mate, or not pretending that you didn't see your colleague in the coffee shop on a Saturday morning. Not every party will be fun, and not every conversation with a stranger profound or even enjoyable, but sometimes it might just change your life.
So with that in mind, what if 2017 became the year of not cancelling on friends? It's scientifically proven that we feel pretty darn good when we do something nice for someone and engage in social activities — whether that's turning up to someone's birthday party, or engaging with them on the train. It would also mean that we're thinking about what other people need, rather than just ourselves, and that we're pushing ourselves out of our comfort zones. Which is, as that inspirational quote so aptly says, where the magic happens. What's more, studies suggest that one great way of dealing with social anxiety is to simply be kind to others, which sounds like a pretty great solution to us.
Indeed, that feeling, well, it's probably even better than the time you didn't want to go somewhere and your friend cancelled on you first. Probably.
Image Source: POPSUGAR Photography / Sisilia Piring
Product Credit: On left: Getting Back to Square 1 shirt, MiH overalls, Equipment scarf, Stuart Weitzman shoes / On right: Brixton hat, Objects Without Meaning dress, Grace Lee for Clare Vivier bracelets, Iconery signet ring