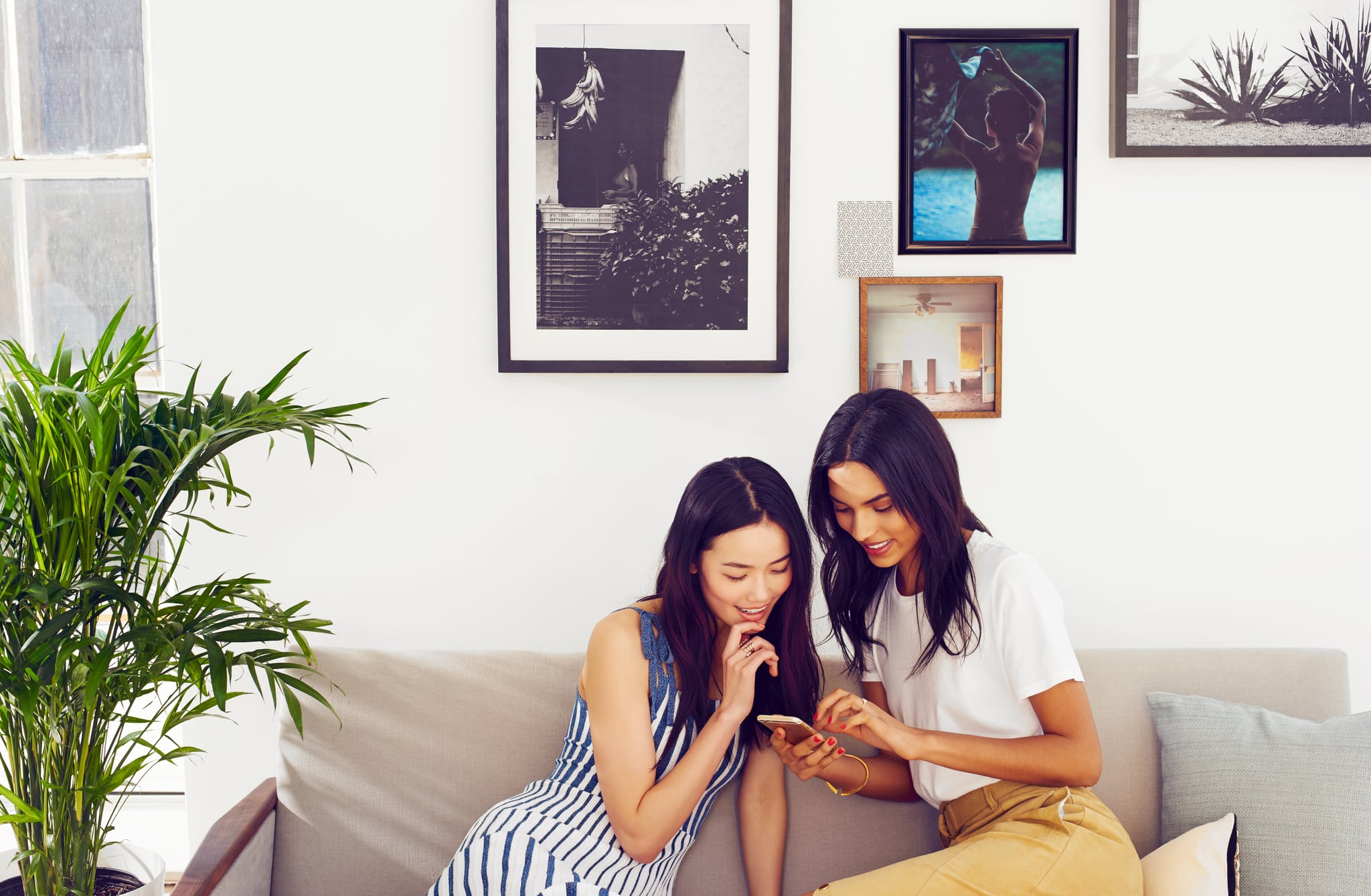 Image Source: POPSUGAR Photography/Maria del Rio
How to Be Better at Tinder and Dating Apps
Dating, Disposability, and the Digital Age
I remember the first time I downloaded Tinder. I was sitting on my bed, phone in hand, staring at the iTunes app store as my finger hovered over the blue "Get" button. Was I really going to go there — there being online dating territory, after telling myself for so long that if there was ever one thing I wouldn't do, it'd be finding love via the internet?
My ideal meet-cute involved a serendipitous run-in with Mr. Right in an unsuspecting place — browsing at a bookstore, art gallery or waiting to board at an airport. My favourite questions to ask couples also happens to be "So, how did you guys meet?" And don't get me wrong, I get that a meet-cute isn't important at all once you're in a great relationship, but blame the traditionalist (and dreamer) in me for scoffing at the prospect of mobile-enabled love.
If you're single today, you're either on dating apps or have tried one at some point — the stigma is close to non-existent and plenty of people have found love through an app. We swipe on the commute to and from work, out while waiting for friends or running errands, and whenever we're bored. And who knows, maybe it will be the romantic meet-cute our kids one day wish to experience for themselves, but it doesn't always feel this way.
Tinder is the largest dating app in Australia and burst onto the dating scene four years ago. Since then, a slew have followed with the same swipe mentality and slightly different matchmaking premises — the mutual friend-based app Hinge, location-based Happn, and Bumble — where women make the first move, are some of the most popular used today.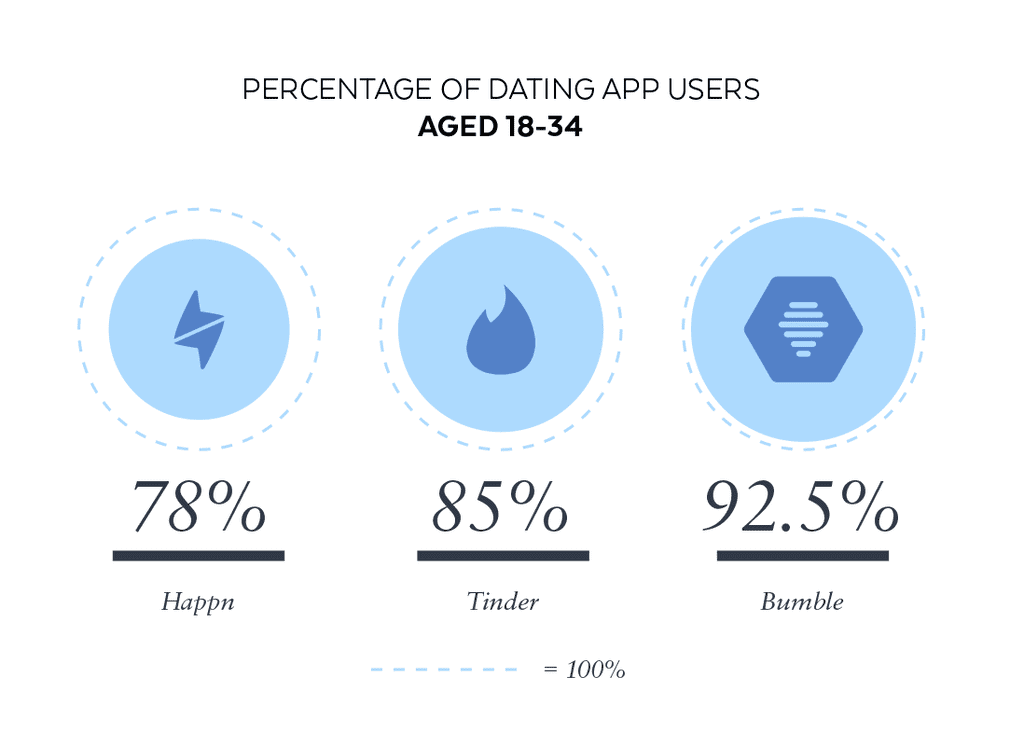 "As women, never before have we been able to sit on our couch, not get dressed up in uncomfortable underwear and heels, and have to go out to a bar to meet people," says relationship expert Dr. Nikki Goldstein. "Ten years ago, it was so much more difficult for people to meet in circumstances like this. We are a busier society, so this is easier to connect with people."
This is why 32-year-old Ebony started using dating apps, having been single for 18 months after leaving a 10-year relationship. Being a business owner working six days a week, the convenience of dating apps was a major drawcard in finding love again. "I might only go out once every eight weeks, just with my schedule and working weekends," she says. "That's why I chose online dating, so when I get home, I can go through my apps and chat with people."
"I probably spend about two and a half hours a night. I'll log on to one app, check that, do some swipes, then move on to the next one, and will keep them open for the night till I go to bed."
Tinder, Bumble, Hinge, Happn, Plenty of Fish . . . Ebony's tried them all when it comes to dating apps. "I normally give them a go for three or four months and realise it's either the same people, or not the type of guy I'm looking for," she says. "That's when I switch them around. But I've noticed that you come across the same guys on each app, they're like me, I suppose — on four different apps."
"They're all pretty much hit and miss," she adds.
With such easy access to other singles, it's ironic that people are finding themselves stuck in a similar situation even before dating apps were all the rage. In a way, it's not too dissimilar to meeting a potential partner IRL.
"Swiping's the easy part!" says 29-year-old Nathaniel, who's been single for a year. "I'm quite a picky person, so I know within the moment of looking at your profile photo and having a look at what's on there, whether or not I'm going to be interested in wanting to know more."
The matches served up to you on dating apps depend on nuanced algorithms which take into account various sets of data. Tinder users for example, each have an internal rating — termed "Elo score" within the company — that ranks people's desirability levels on the app. This takes into account factors such as the amount of left or right swipes you give and receive in order to facilitate better matches. The higher your score, the more you appear in users' queues.
"Sometimes putting in the effort just to get in the pool is not worth the swim at the end of it"
"I'm guilty — they have to have a good photo, so I need to think they're cute," says Ebony. "Everyone does use them on looks and first impressions — if I don't like your look, then I swipe past or don't message you."
She continues: "[Some people] might not be attractive to me, but because of something they've said, I'll respond and we'll have a conversation. I probably wouldn't meet up with them though, and the conversation dries up after a bit."
Following the end of his last relationship, Nathaniel was excited about the prospect of dating apps. After all, there really isn't an easier way to get back in the game. "I was like, I'll smash these apps — as everybody assumes [they will], it's like a never-ending pool right?" he says. "But sometimes putting in the effort just to get in the pool is not worth the swim at the end of it."
The Danger of Disposability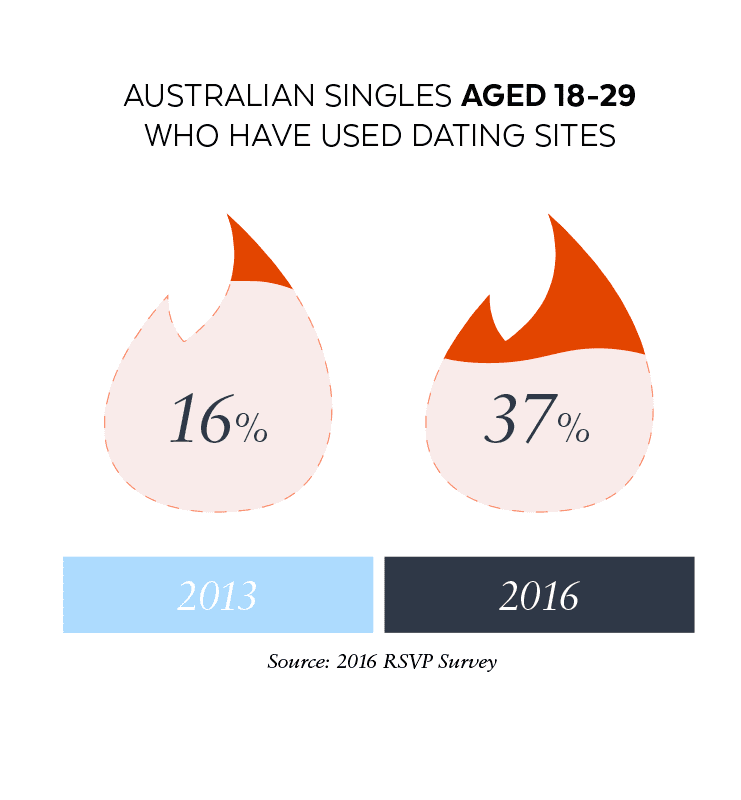 There hasn't been a shortfall of studies and investigations into the effects of dating apps. They've been credited for causing a "dating apocalypse" and overt hookup culture, are making dating out of your league now impossible, and essentially rendering the process of finding love a huge chore in the modern era.
And something's definitely catching on. Recently, dating app Hinge recently announced that it would be closing the doors on its original app premise, rebranding as a paid relationship-focused app instead of one about "games" and casual dating.
Traditional online dating sites have also seen shifts in usage patterns. According to e-Harmony's Marie-Claire Ducharme Sayers, while the site's biggest demographic had typically been age 30 and over since launch in 2007, today its fastest growing user base lies in the 25-35 age bracket. "While the younger skew has come as some surprise, it really demonstrates that this age range are seeking something more meaningful," she tells POPSUGAR Australia.
In the latest part of their 2016 relationship study, e-Harmony also unearthed a few of the most common bad dating behaviours that can come about from dating apps. 65 percent of Australians have admitted to dating multiple people, 57 percent have ghosted others and 34 percent admitted to stringing along someone they weren't interested in.
There has been a similar trend with RSVP. "We have seen these apps bring more young people into the market, and make the transition from Tinder or Bumble to the more established sites like RSVP easier for those new to online dating," says spokesperson Renee Dowling. And the statistics certainly speak for themselves. In a 2016 RSVP survey study of over 4,000 Australians, the site found that 37% of Australian singles aged 18-29 years in 2016 have used an online dating site, compared with only 16% of Gen Y singles in 2013.
"The difficulty lies in getting someone on a dating app you want to be in a relationship with, because you are distracted and dismissive, and are dismissed in return"
Given the sole currency of dating apps are photos and a short bio (if you're lucky), this doesn't come as a surprise. According to psychologist Melanie Schilling, "This has also meant a shift from a reasonably considered approach, where people would approach their online dating as a project and set aside time each week to put a bit of effort in, to something that's very much based on instant gratification.
"I think of it as disposable dating," she continues. "We have so many options, the swipe, swipe, swipe — there doesn't seem to be that level of care and consideration taken now, it's very reactive.
"There's a gamification of dating in there. People enjoy the adrenaline rush and it becomes quite addictive. I've certainly had clients say that to me: I was feeling a bit flat one night, so I went on Tinder for an ego boost."
Dr. Goldstein agrees: "The difficulty lies in getting someone on a dating app you want to be in a relationship with, because you are distracted and dismissive, and are dismissed in return."
Nathaniel can certainly vouch for that behaviour. "Yeah, that's something that probably has happened, to move from that initial fun to investment . . . I don't know whether that's me being too picky, them losing interest, me losing interest, or a combination of all of the above.
"I think the way the apps are set up is conducive to what's next, what's next, what's next, and I'd say that's a massive factor in these [interactions] being less serious than if you'd met face to face and progressed from there," he says.
It's true — we are definitely much more forgiving of someone if we meet them IRL first. Social media stalking capabilities also don't help in influencing our perceptions of a person before we even really get to know them. The result? A swipe-mentality that is perpetuated in real life interactions, making it hard to really invest in someone.
This is why Schilling emphasises the importance of self-esteem to her clients. "Something I do caution people about [with dating apps], is to make sure their own resilience is OK because it is a game of rejection. It's a numbers game and by sheer volume of the numbers, there's going to be a lot of rejection in there, and it's going to be based on looks, so you have to be prepared for that. I certainly see that too — a lot of people having crises of confidence, because they're just constantly being rejected because of the photo they're using."
Just like there was never a pre-Tinder dating playbook, finding love in an age of dating apps is a matter of self-education, so these apps we're devoting valuable phone storage to can do what they were designed to do — facilitate relationships.
If you're on dating apps, Dr. Goldstein advises to streamline the way you use them. "Pick a few people you're having good banter with, talk to them and see where it goes. Don't sit there swiping and finding another to add to the block."
While it's easy to blame it all on predatory men for ruining the potential for love, ladies, the onus is on you as well. "Two surprises [with these apps]," says Nathaniel. "One, how easy it is to be better than the other guys, and two, that girls let guys slide just as much."
"I thought it was a typical guy thing to start something and then let it fade, but I found that girls do it just as much."
Just like dating in the real world, it's a two-way street — you'll get as much out of as you put in. "If I have to keep on promoting the conversation, pushing it and keep chasing, I'm going to lose interest. There's got to be some give and take," Nathaniel says.
Yes, communication is changing. Yes, dating is changing. But at the end of it, we're still human, and we shouldn't forget that. The digital age shouldn't change the way we act, because — heaven forbid — if Tinder disappeared tomorrow, what would we do?
"It's still a real person behind that profile, so you need to take that into consideration," says Dr. Goldstein. "Remember it's somebody with feelings and they're there for the same reasons as you are. If you're there to date, you both want to meet people."
As a new University of Sydney study found, Tinder and dating apps weren't outrightly liquidating the notions of romantic love, but rather opening up the possibilities for companionship — whether it's a short or long-term relationship.
If you do do one thing, make sure your expectations and behaviour are aligned. Flings more your thing? Do it in a mindful way. After a long-term relationship? Put the right steps in place. "I think the smartest thing a person can do in their dating life is make a decision about what they want to get out of the process," says Dr. Schilling. "They need to take an honest look at themselves and say, the reason I'm dating is because I want to have casual hook-ups. Or the reason I'm dating is to find a long-term, serious relationship."
There will be conversations that fizzle off, matches that were never meant to be in the first place and times when you genuinely feel lost at sea, but you never know, that next right-swipe could be it. Or as any well-versed love advice columnist will tell you: "It'll happen when you least expect."