How to Make a Great Wedding Website
Why a Wedding Site Will Make Your Bride-Life Easier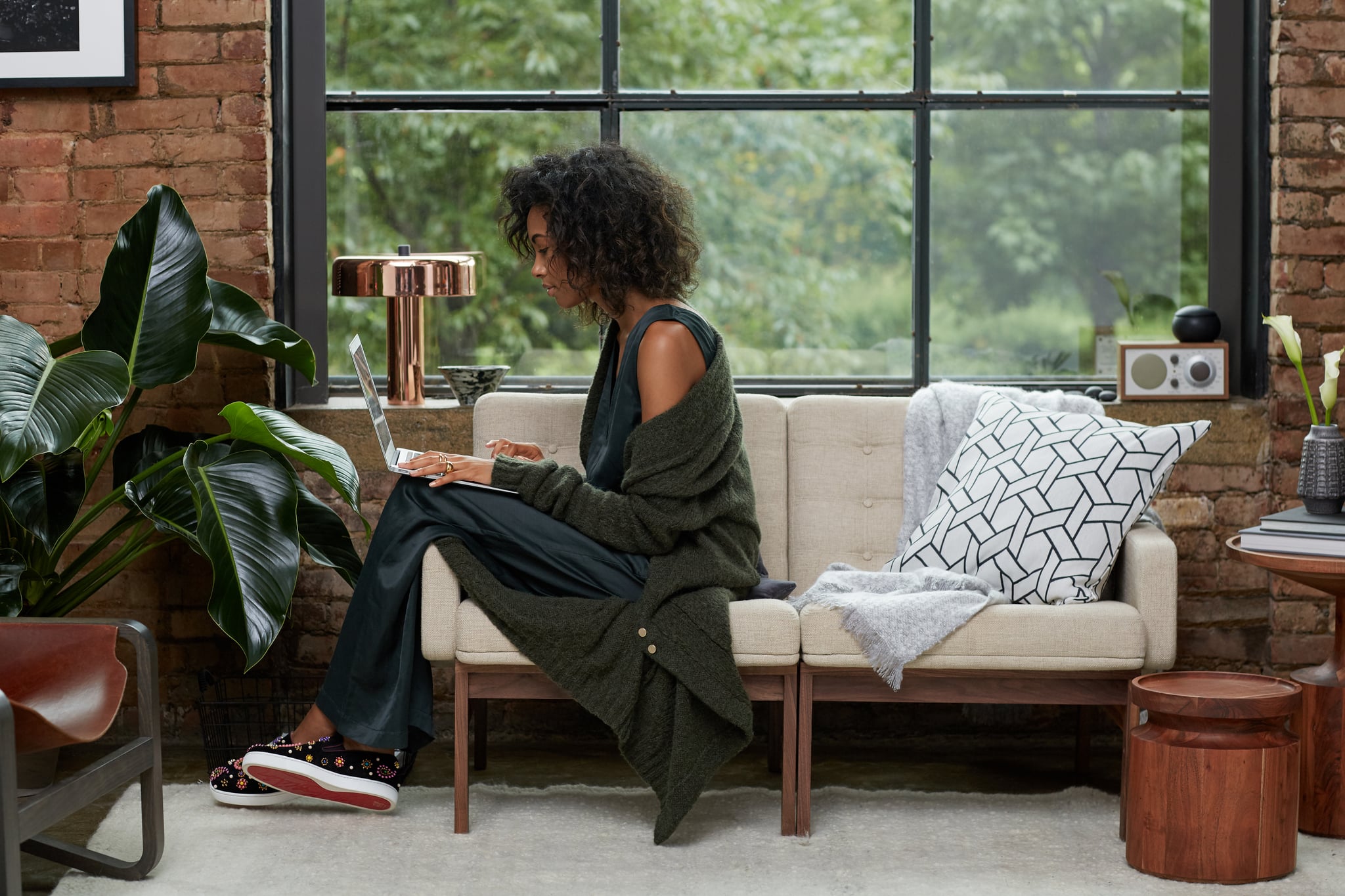 Hey bride-y, how you going? Stressed? While I can't make pushy families or dress-stress disappear, I am going to tell you one guest-anxiety relieving tip. Make a wedding website. I know, building a whole website dedicated to your upcoming nuptials probably feels like one of the vainer ideas you've had, but I'm telling you it's actually super smart.
From the moment you slipped that ring on your finger you've probably had a a lot of questions relating to the most trivial aspects of the wedding that you hadn't even thought about: "Where should Tim (your second cousin) stay the night of the wedding?" "How will we get from the ceremony to the reception?" "Where can I leave my car?" And you were worried about the flower arrangements! Suddenly you're responsible for the plans of 100 or so adults. So do as music festival planners do, and build a website where every single answer to every single question can be found.
Here are five other must-dos for your wedding website.
1. Find the Right Site Provider
There's not currently a Compare the Market search engine for wedding sites but it's probably not far off because there are a lot to choose from. If you want to freestyle with your pick of clean, simple templates, Squarespace comes highly recommended (from what seems like every American podcast ever). If you want a little more prompting there's Appy Couple (which also gives you an app), Joy and The Knot. Personally, I went with Riley and Grey because it had the cleanest, most image-focused layouts, and let me integrate the design of my invite.
2. Build Before You Buy
You don't have to buy the site before you start building it. Create a (free) account and start playing around with different templates, and save a draft. In the same way that online stores will email you discounts if you let something sit in your shopping cart, the wedding site provider will may send you reduced publishing fees. I started building on a lazy Sunday and by Friday that week I had a half price code in my inbox.
2. Opt For the Custom URL
There's no point building a site it if no one's going to see it, so make the URL something memorable and easy, like "josephandmary.com.au". This usually costs a little more, but it's totally worth it. The morning of the wedding, no guest is going to remember what provider you built your site with, which means you or your bridesmaids are going to get text messages like, "Do I need to wear a tux to the ceremony?" or worse, "what's the wedding site again?"
3. Put EVERYTHING on There
As above, put in every answer to every question that could possibly be asked. The date (at least twice), the ceremony details, the reception details, the recovery brunch details, hotel options, travel options (I included a link to Uber) and gift registry info (with links). Other than the cold hard facts, this is the place to use your words. There's not much space on a wedding invite (not a chic one anyway), so this is the place to give the details that will get guests excited. Tell your couple story, tell them why you're getting married and why you want them to be there. Say why you've chosen that ceremony spot. Give hints about what they have to look forward to at the reception and convey the vibe. If you're not a wordsmith, don't worry, most sites offer great examples you can tweak.
4. Make It Your RSVP
On your hard copy invite, write your wedsite URL. As in, "RSVP by March 20 at JosephandMary.com.au". Most wedding sites will have a built in RSVP receiver which means you can check them all in one place (with their dietary requirements), rather than having to go through your email.
5. Use It to Collect Social Snaps
One of the best reasons to invest in a wedding site (in my social-media savvy opinion) is the social gathering tool aspect. Embed your wedding hashtag, and the site will gather all images posted to Instagram with the hashtag in one clean site page. Something that will be absolutely thrilling to look at when you wake up as newlyweds the next morning.
Image Source: POPSUGAR Photography / Kathryna Hancock
Product Credit: NOMIA jumpsuit, Tibi sweater, Christian Louboutin shoes, Miu Miu bag, JENNIFER FISHER rings // France & Søn Moduline sofa, Blu Dot Toro Sling lounge chair, Turn side tables and Punk lamp, ABC Carpet & Home Masana rug