Illinois Catholic School's Prom Dress Code
This Catholic School's 21-Page Formal Dress Code Will Have You Screaming WTF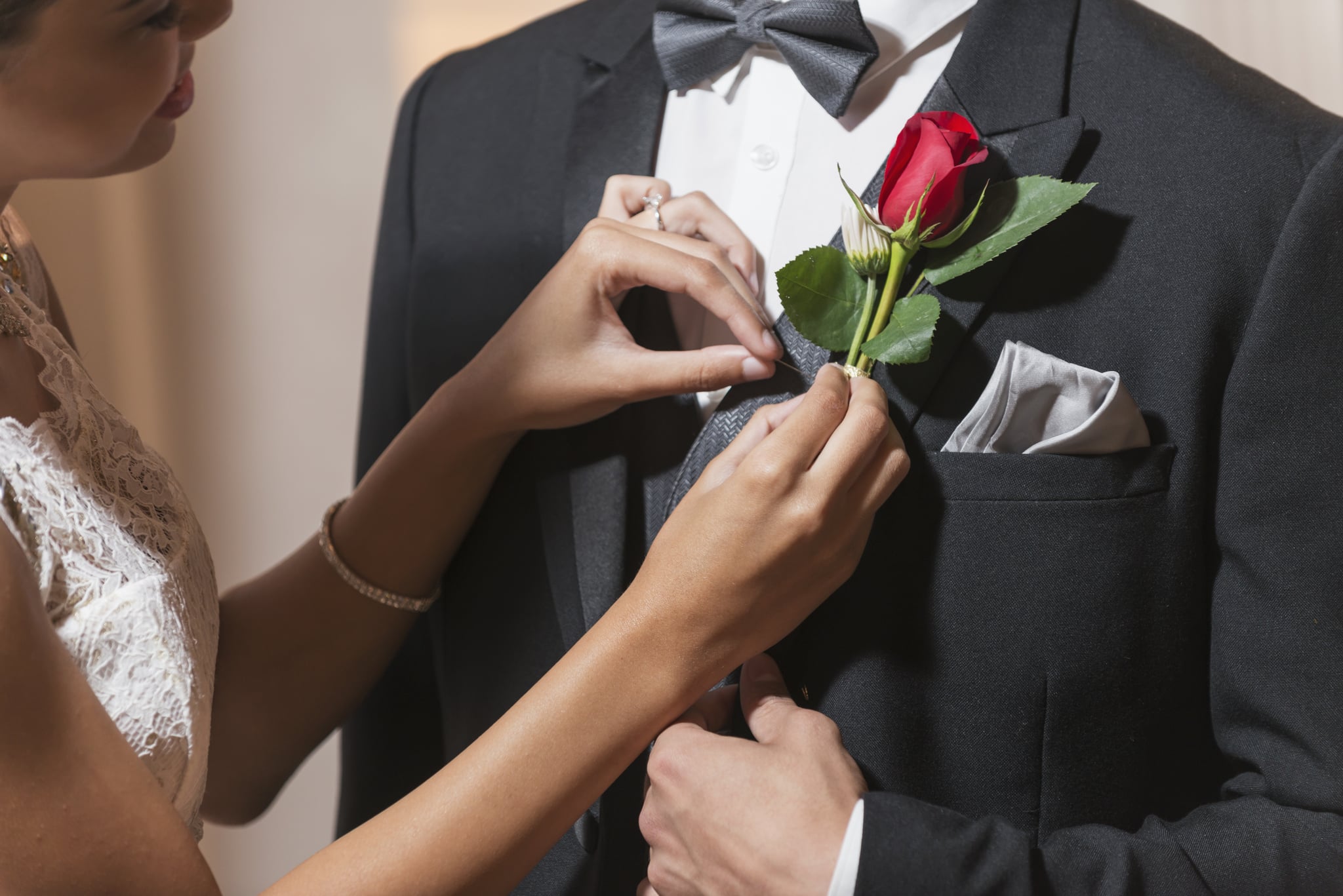 For high school students, their formal is one of the most exciting events of the year. Between the fancy outfits and group photos, there is nothing that could rain on the formal parade — well, that is, unless your school has a dress code that is so extreme you don't even want to attend. Two months ahead of the big night, Boylan Catholic High School in Rockford, IL, released an extensive 21-page document detailing all the dress code guidelines for their formal. We totally understand schools wanting their students to dress appropriately for the event, and we are no stranger to formal dress codes, but this is just ridiculous.
We were initially appalled by the simple fact that this document was so detailed, but then we saw something that really threw us off about this 21-page set of rules: only two pages for boys. The first page reads, "Young men are expected to wear formal evening attire that would include a tuxedo, suit with a tie, or sport coat and slacks with a tie." On the second page, four photos of handsome men pose in formal wear. In the following pages, there is an unbelievably detailed description of each part of woman's dress with 50+ photos showing what is either acceptable or, more times than not, unacceptable.
Check out the guidelines for females:
"The neckline of a dress, top, or gown must be cut in a modest way without showing cleavage. Spaghetti straps or strapless dresses are allowed, as long as they are not low cut."
"The cut of a dress in the back and sides must not be cut below the navel (below your elbow)."
"A dress, skirt, or gown must be longer than mid-thigh."
"Slits in a dress/skirt may be no higher than three (3) inches from the knee."
"No navel is allowed to show."
"Two piece dresses are allowed if the space between top and skirt is less than two inches. The top must not show any cleavage or have cut outs (halter top style)."
"The bodice of the dress must not have any fabric cutouts in the cleavage area. If elsewhere, it must be covered by netting and less than an inch of opening."
"Dresses should not be excessively tight."
"No cover-ups (coats, shawls, sweaters) will be allowed over dresses that do not meet dress code."
The rules continue to go too far when they bring up body type, writing, "Some girls may wear the same dress, but due to body types, one dress may be acceptable while the other is not." After listing all the rules, the school reminds students how serious they are about these rules. See the full list of rules here.
"Modesty is admittedly a subjective interpretation, but one which we have a duty to uphold," the guide says. "Students should therefore err on the side of modesty and formality and not put school administrators in the difficult position of upholding school standards. Having been specifically forewarned, we expect nothing less than full cooperation from students and their parents on this issue."
In response to these rules, many students are boycotting the event and have created a GoFundMe page to raise money for an alternative formal.
Image Source: Istock